Here's what happens when you don't return a lost item.
As players explore their islands in Animal Crossing: New Horizons, they may sometimes come across lost items (like books) that belong to one of their animal friends.
As reported by AllGamers, if you pick up a lost item but fail to return it to its owner on the same day, it will become a different item in your inventory with the label "What was this again?"
This item is no longer a lost item, so it can't be returned to its rightful owner, since it no longer has one. However, you're not stuck with this item forever.
So, how do you get rid of the "What was this again?" item? You have a few options.
To start, you can simply drop it on the ground. However, that may not be the best idea, since the item is considered trash at this point.
If you want to get rid of the item permanently, you can "sell it" to Timmy and Tommy at Nook's Cranny. They won't pay you any Bells for it, but they will offer to dispose of it for free.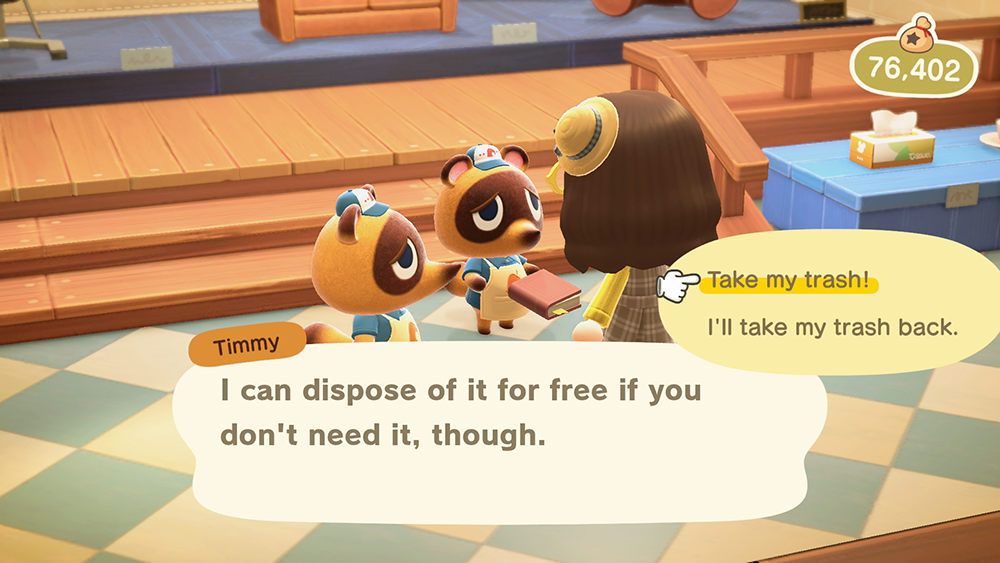 You can also use the "request cleanup" trick to force the game to delete the item from existence. We have a full guide that will teach you how this trick works (it's great for storing DIY recipes in the recycle box), but the idea is that you place unwanted items on your island, and then request an island cleanup through the Island Designer app on your NookPhone to send nearby items to the recycle box.
In this case, we placed the "What was this again?" item on top of a table. When we requested a cleanup, the table went into the recycle box as we expected, and the "What was this again?" item disappeared from the game.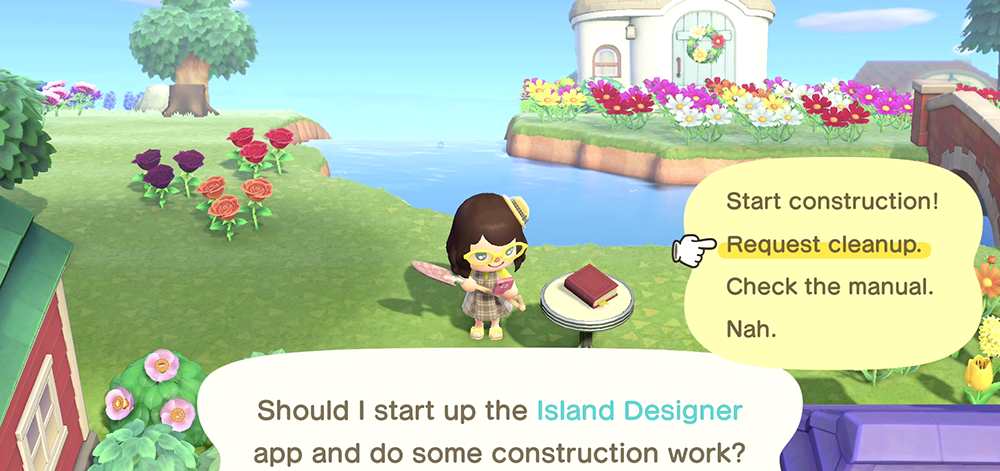 The request cleanup method will take longer than simply giving the "What was this again?" item to Timmy and Tommy, but it will technically work if you want to go that route.
To learn more about Animal Crossing: New Horizons, or to view the rest of our guides for the game, check out our previous coverage.
Disclosure: Nintendo gave SuperParent a code for Animal Crossing: New Horizons for coverage purposes.