Help Reese and Cyrus celebrate their anniversary in this adorable limited time event.
June is officially here, and it brings with it lots of changes and updates in the world of Animal Crossing: New Horizons. Not only is it officially summer in the game, but Reese and Cyrus have shown up on Harvey's island looking to take some photographs to commemorate their anniversary.
This is part of the game's "Wedding Season" or "Wedding Event," which runs for the entire month of June. The event will give you the opportunity to collect lots of wedding-themed items that you can use to decorate your home and island.
To start this event, simply open New Horizons. When you leave your house, Harvey will give you a call on your NookPhone and ask for your help.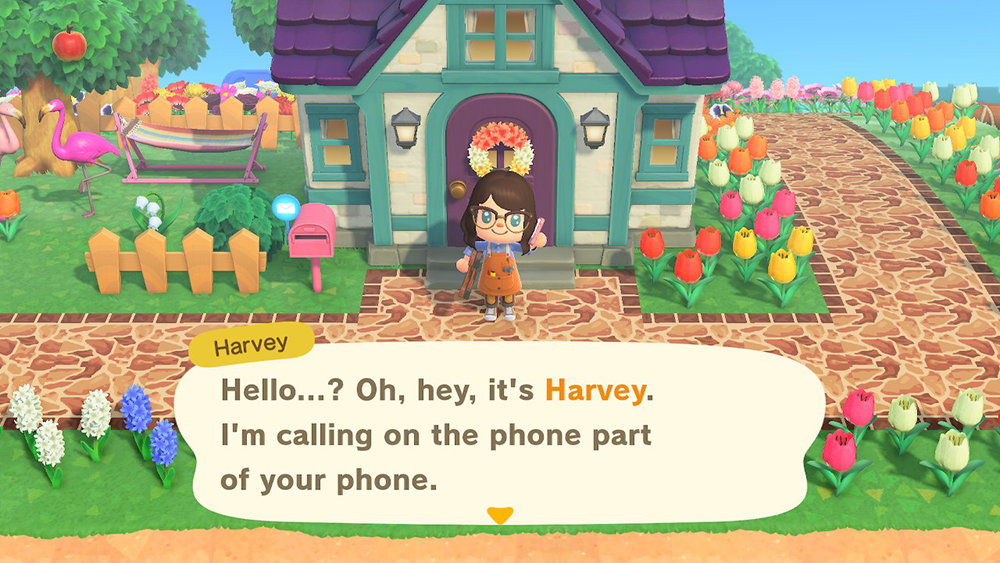 Once you're ready, head to the airport and tell Orville that you want to travel to Harvey's Island.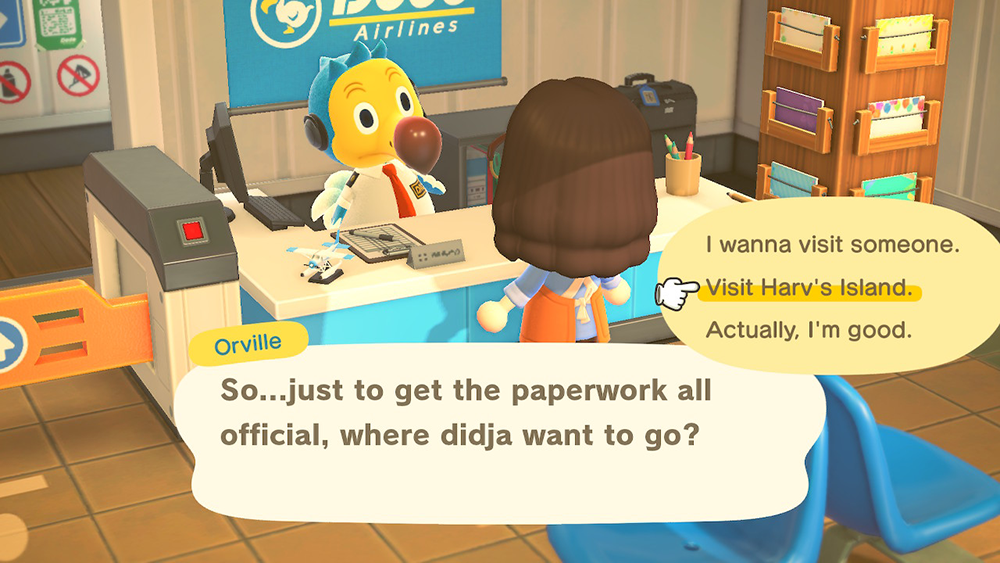 When you arrive, you'll see Reese and Cyrus — a pair of happily married alpacas — chatting with Harvey. Harvey will ask you if you'd be willing to decorate his studio so the couple can have their photos taken.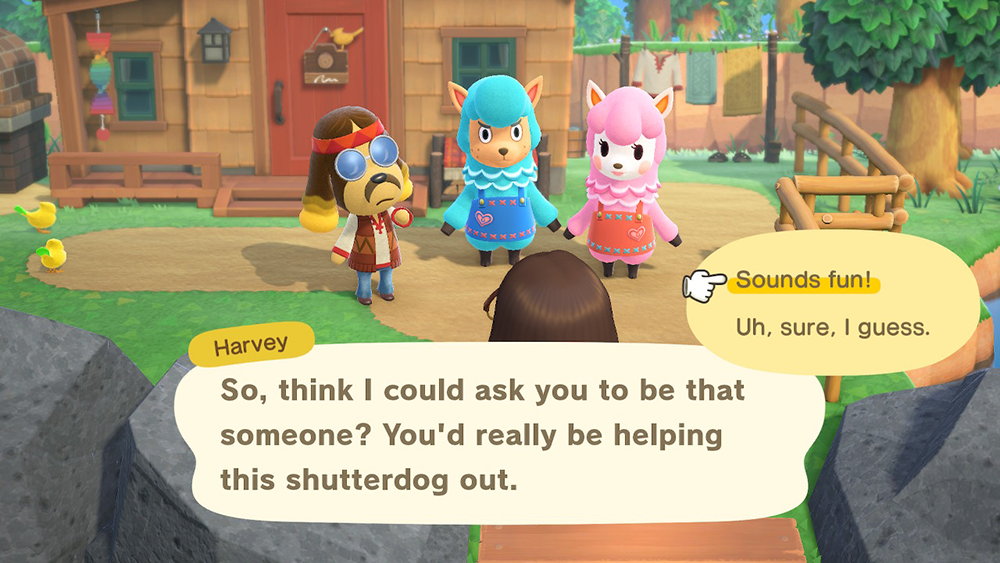 Head inside the building, and you'll see that it's already decorated with wedding-themed flooring and wallpaper, as well as an aisle runner (carpet). Reese and Cyrus will be standing near the back of the room, dressed in their finest wedding attire.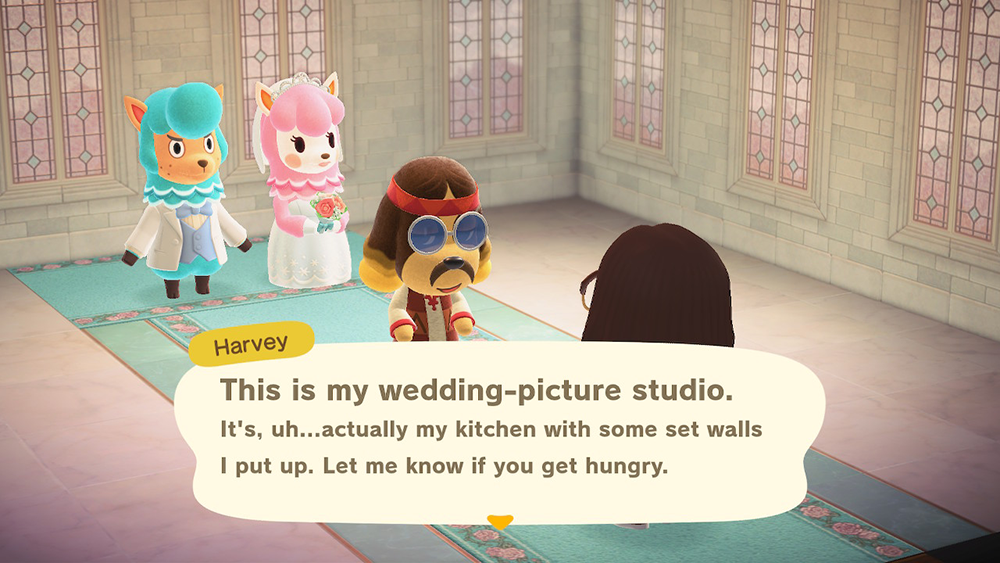 After Harvey leaves, talk to Reese. She'll tell you that she wants photos that are recreations of their wedding day, and it will be up to you to decorate the studio to match her requests. For the first day of the event, Reese wants a photo that recreates the couple's wedding ceremony, taken "in a place that looks like a wedding chapel."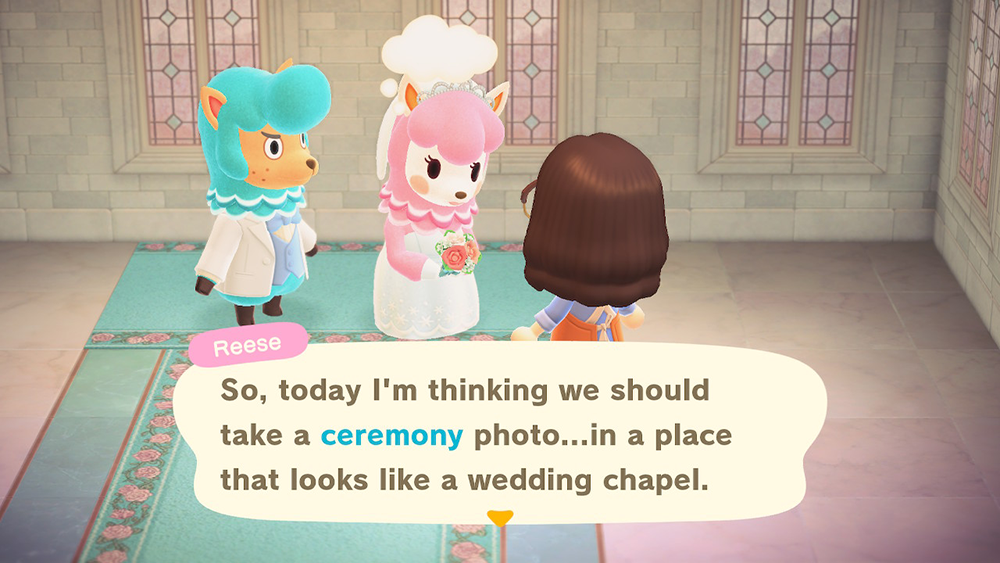 Cyrus, who is a carpenter in the Animal Crossing series, has built a variety of wedding-themed furniture and decorations that you can use to decorate the studio to look like a chapel. You can also add in any items that you have in your in-game catalog, though Reese does request that the set be filled with "plenty of pink and white."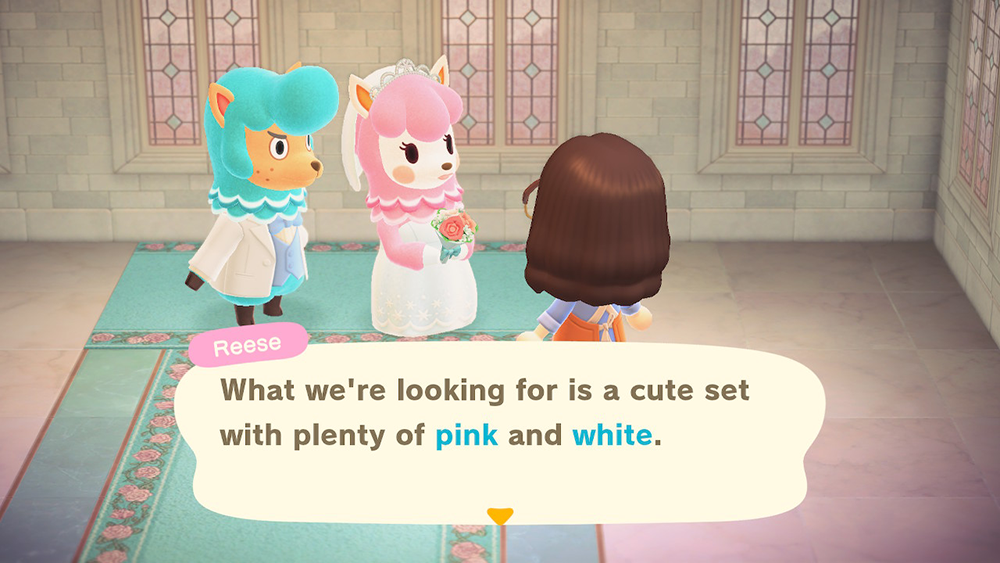 Once you're done talking to Reese, press down on your controller's d-pad to edit the room, just like you'd edit a room in your own home.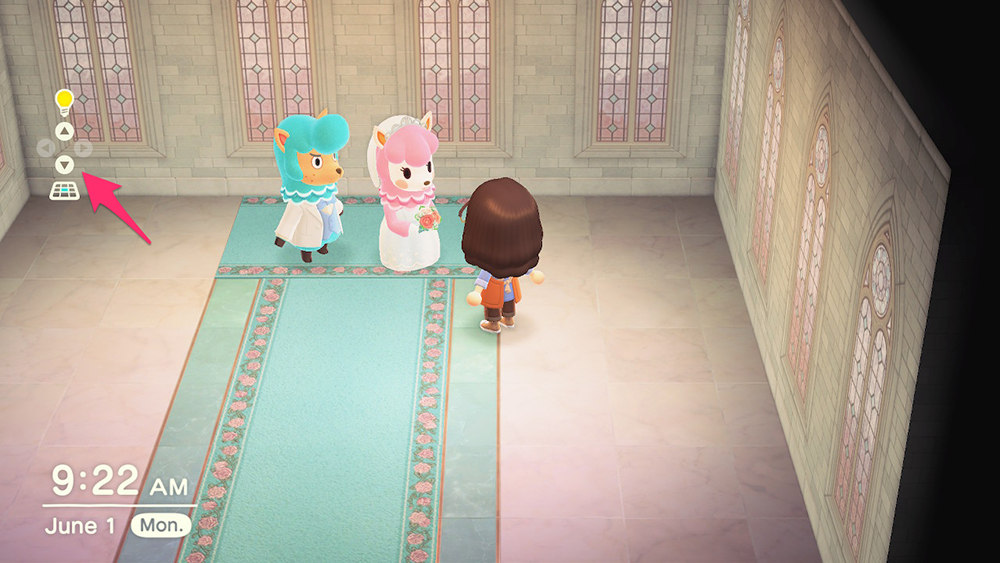 Then, press right on the d-pad to open your in-game catalog.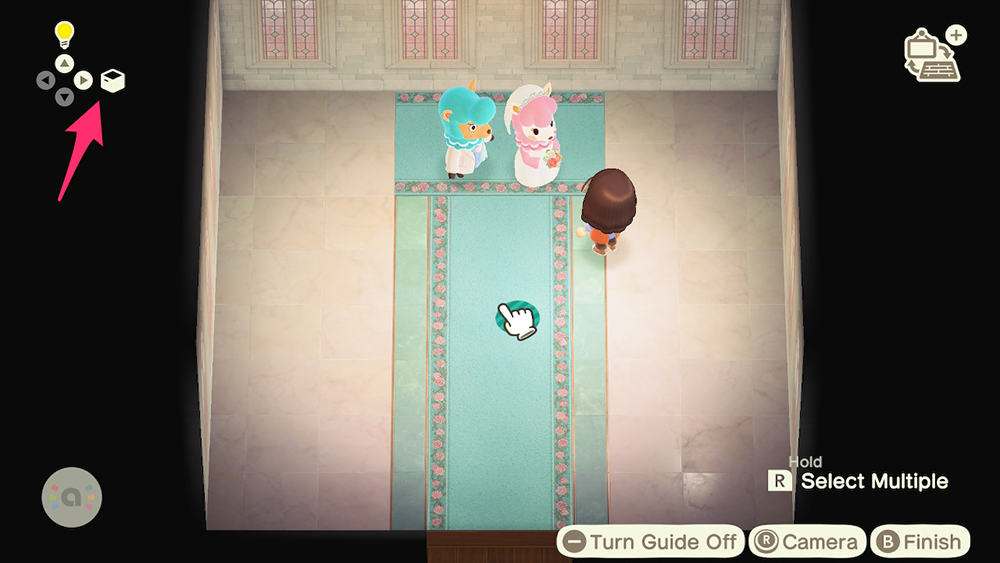 You can pull out anything you want, but if you're looking for the items Cyrus has created, you can find them under the "Event" tab.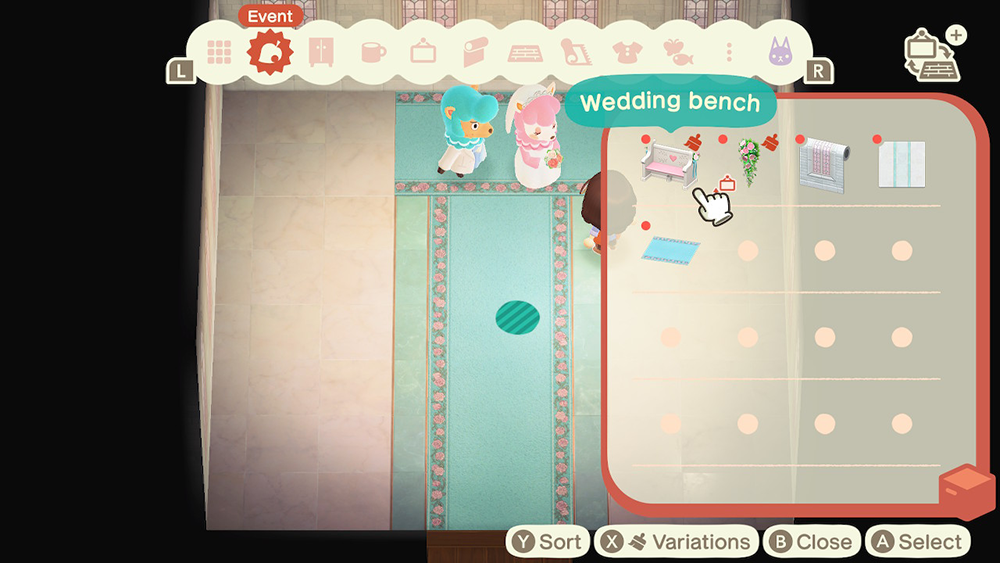 This tab only has five items to start (a Wedding Bench, a Wedding Decoration [flowers that can hang on the wall], a White Wedding Wall, a White Wedding Flooring, and a Blue Wedding Rug), though we expect additional items will be added in future days of this event.
In addition to decorating the space with furniture and other items, you can also move Reese and Cyrus around. You can make them face a specific direction, and you can even cause them to use any of the Reactions you've unlocked for your character.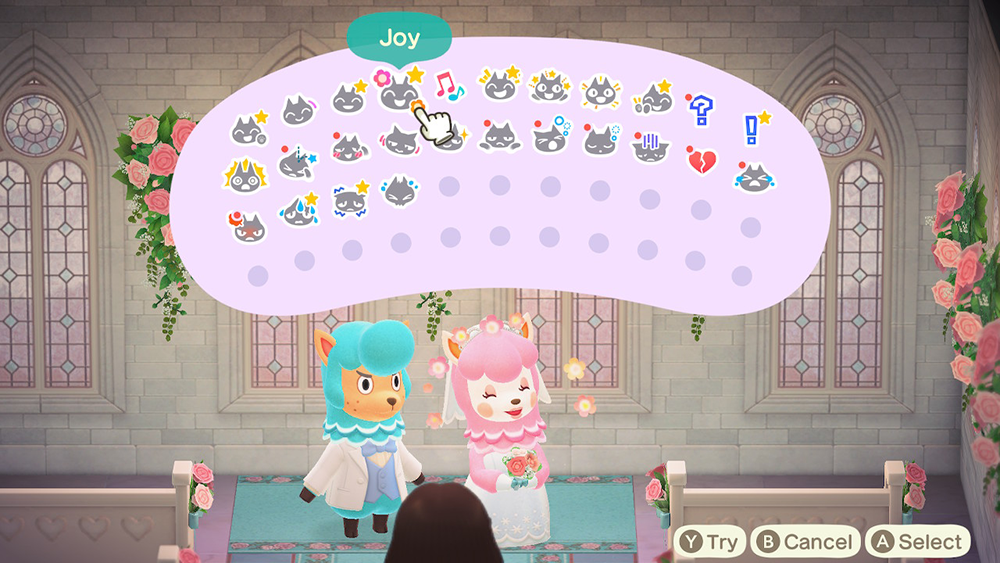 When you're ready to take a picture, press "B" on your controller to finish editing the space.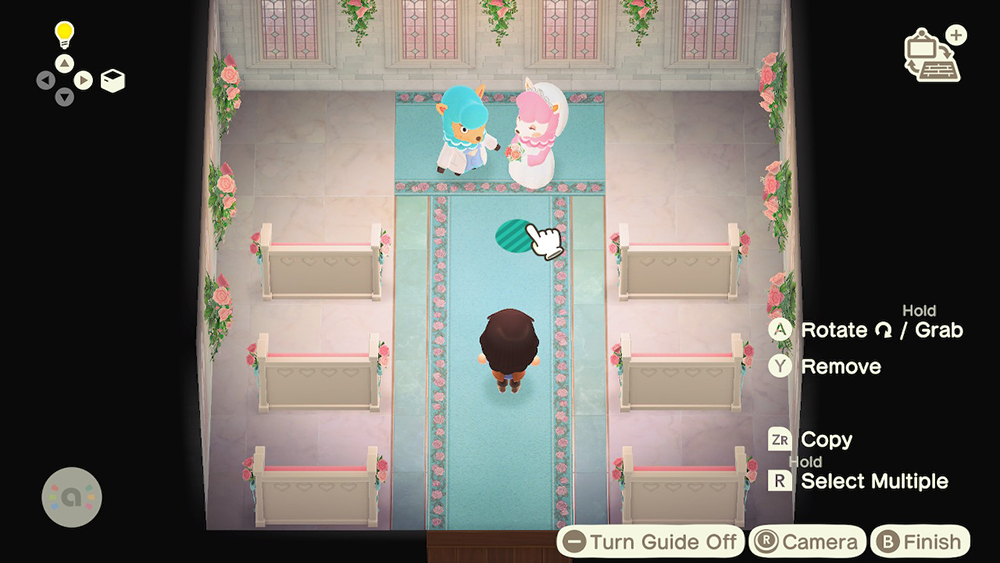 Talk to Reese. She'll ask you if everything is ready. Select "Let's tie the knot!"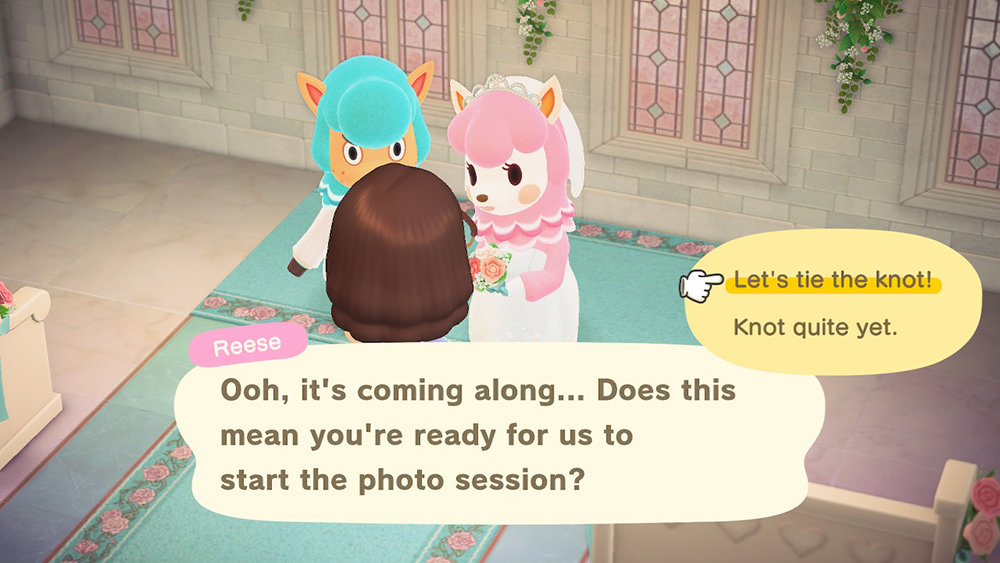 Now, press "ZL" on your controller to open the game's camera and take one or more pictures. You can take as many pictures as you want for your own enjoyment, but keep in mind that Reese will only count the last one for the story of this event. (Here's a tip: If you want to remove yourself from the scene, press the "-" button when the camera is open. That way, only Reese and Cyrus will be in your photos!)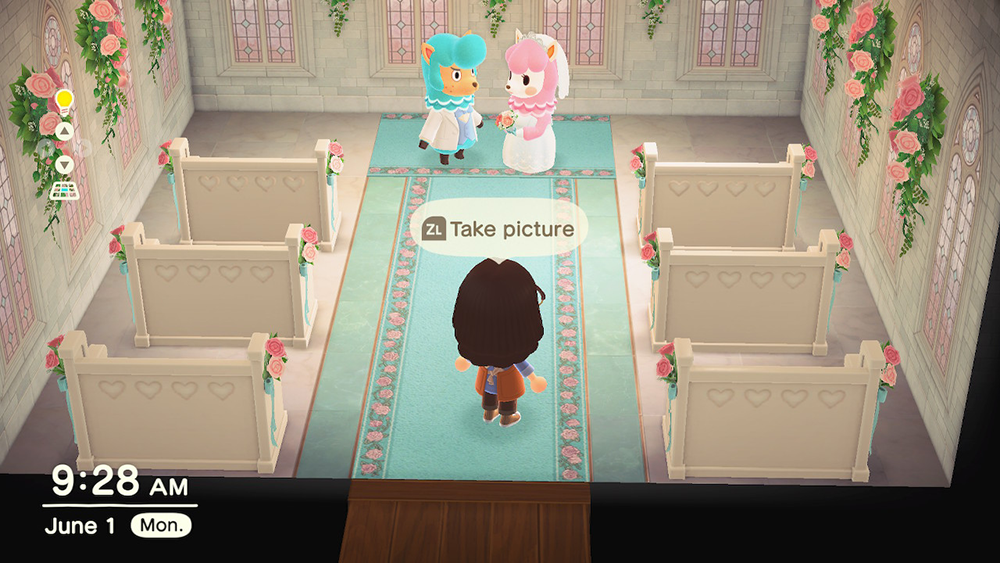 When you're done taking pictures, talk to Reese once more. She'll tell you that she's going to look at the last picture you took. If you're happy with that picture, select "Go ahead!"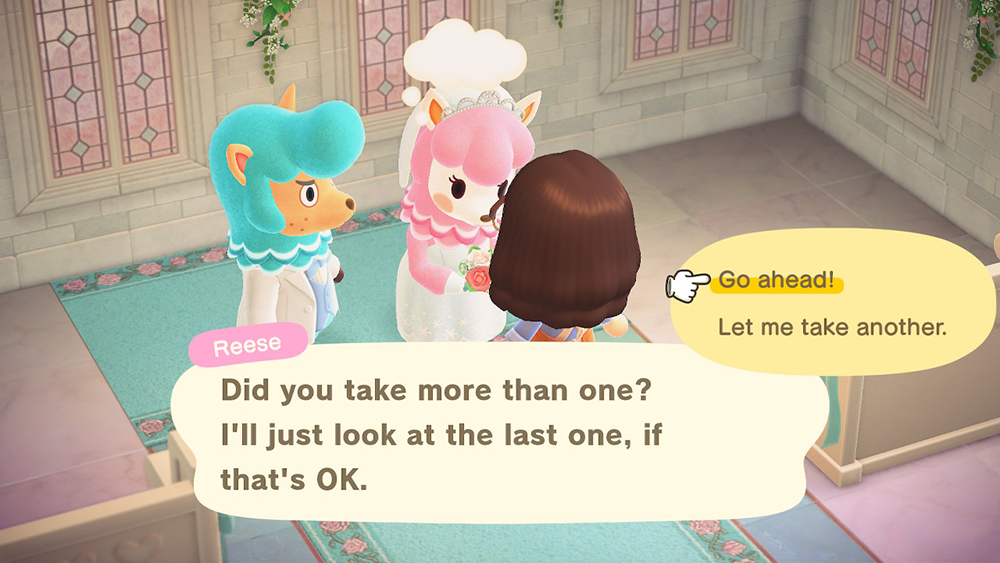 Reese will comment on the photo and then give you a Wedding Bench as a reward, along with some Heart Crystals.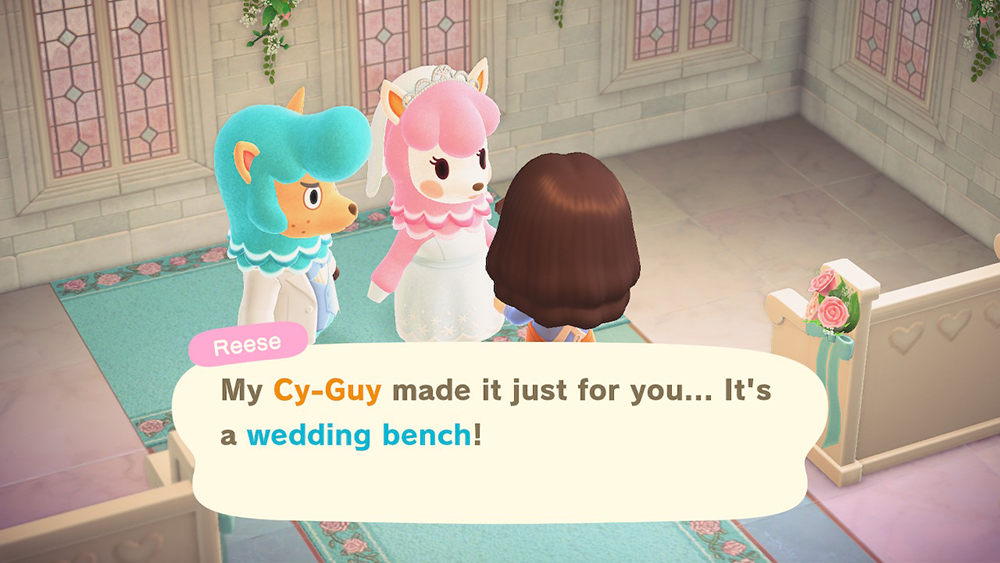 These Heart Crystals are a type of currency for this event. You can talk to Cyrus to trade them in for additional wedding-themed items. To be specific, items like the Wedding Bench can't be crafted or purchased in the store back on your island. You'll need to spend Heart Crystals during this Wedding event to collect them.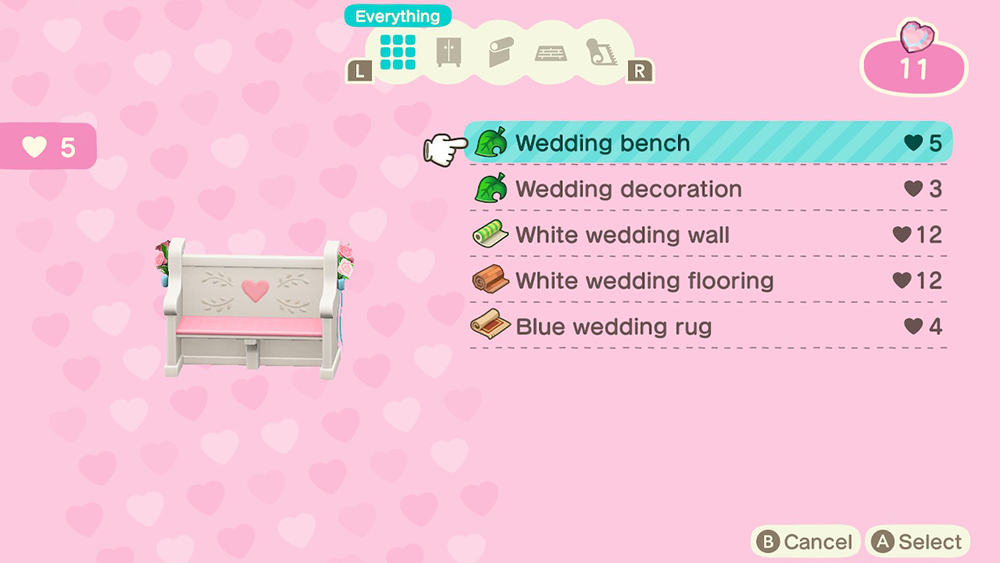 Now that you've finished the first day of this event, you can return to Harvey's island each day throughout the month of June to take more pictures and earn more rewards.
To learn more about Animal Crossing: New Horizons, or to view the rest of our guides for the game, check out our previous coverage.
Disclosure: Nintendo gave SuperParent a code for Animal Crossing: New Horizons for coverage purposes.