From The Legend of Zelda to Cinderella, players have created outfits inspired by lots of fun themes.
Animal Crossing: New Horizons gives you the ability to import designs from Animal Crossing: New Leaf and Animal Crossing: Happy Home Designer, which you can use as clothing (and more).
So long as you have a design's QR code(s), you can import it into New Horizons. We recently shared a complete guide showing you how this is done.
While there are thousands (or probably millions) of QR codes to find out there on the web, if you're looking for outfits related to popular video games, films, and more, we're here with a list of some that you can use.
To start, YouTube user Nerd Attack shared a video with over 500 different QR codes, with outfits inspired by Disney films, video games franchises like Final Fantasy and The Legend of Zelda, DC Comics and Marvel characters, and much more. The images flash by really quickly, so get ready to pause when you see an outfit you want. (If you're looking for something specific, you can view timestamps for all of the outfits in the video's YouTube comments section.)
Here are a few more designs you can import into your game, split into different categories.
Disney
Aurora Peasant Dress (Sleeping Beauty)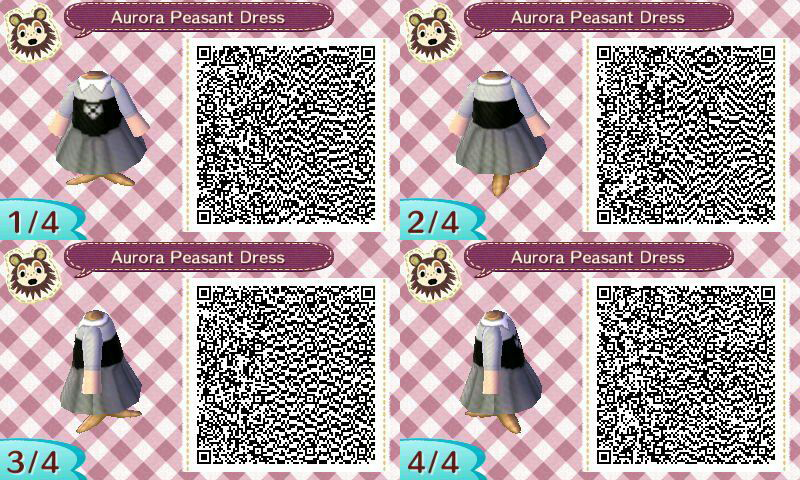 Cinderella Peasant Dress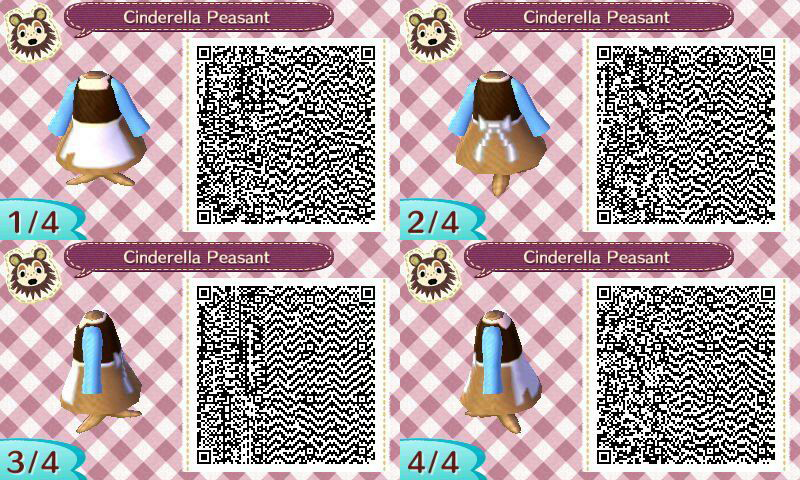 Snow White Peasant Dress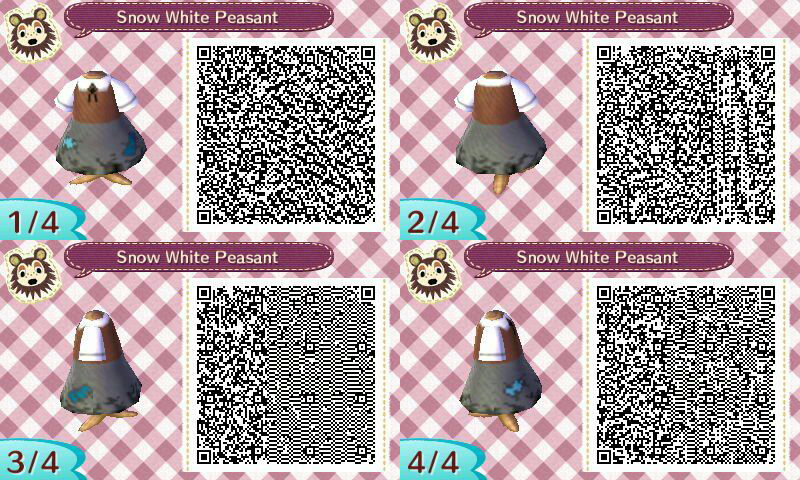 Video Games
Mario Overalls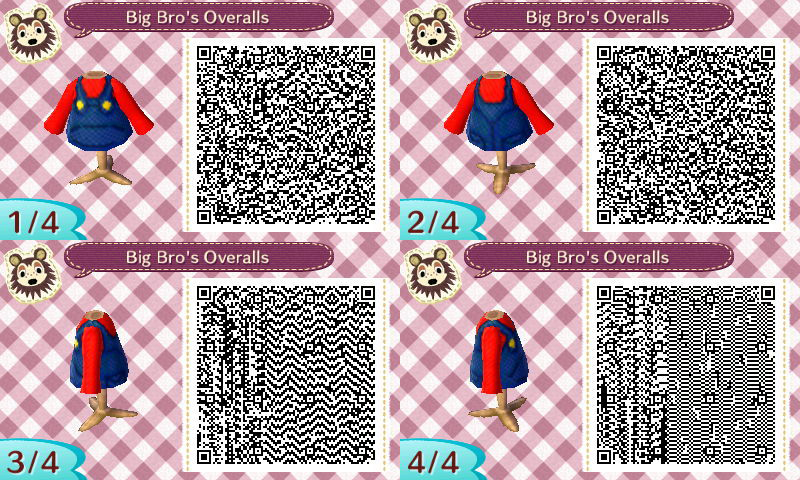 Luigi Overalls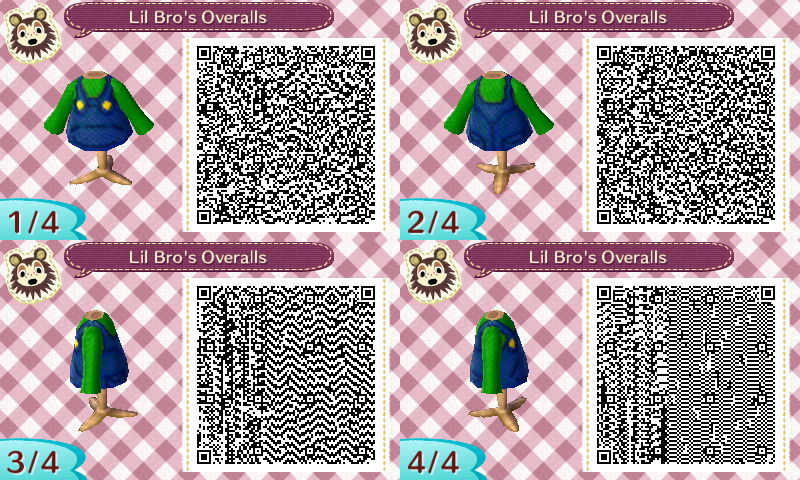 GameCube Shirt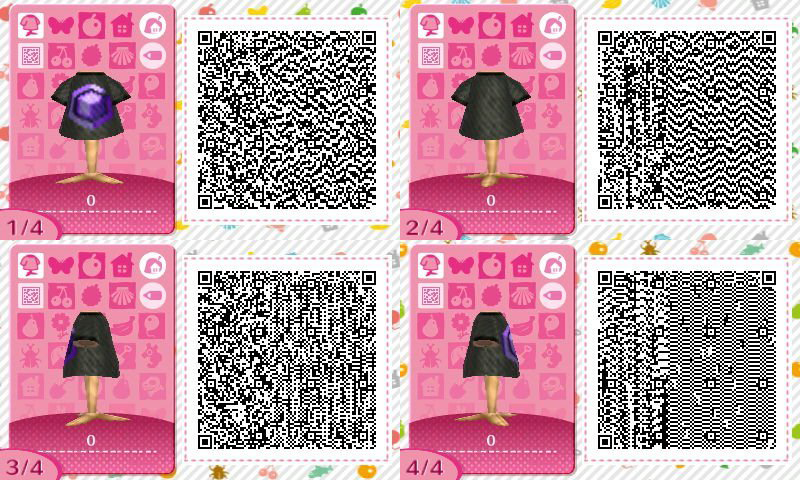 Sheik Dress (The Legend of Zelda)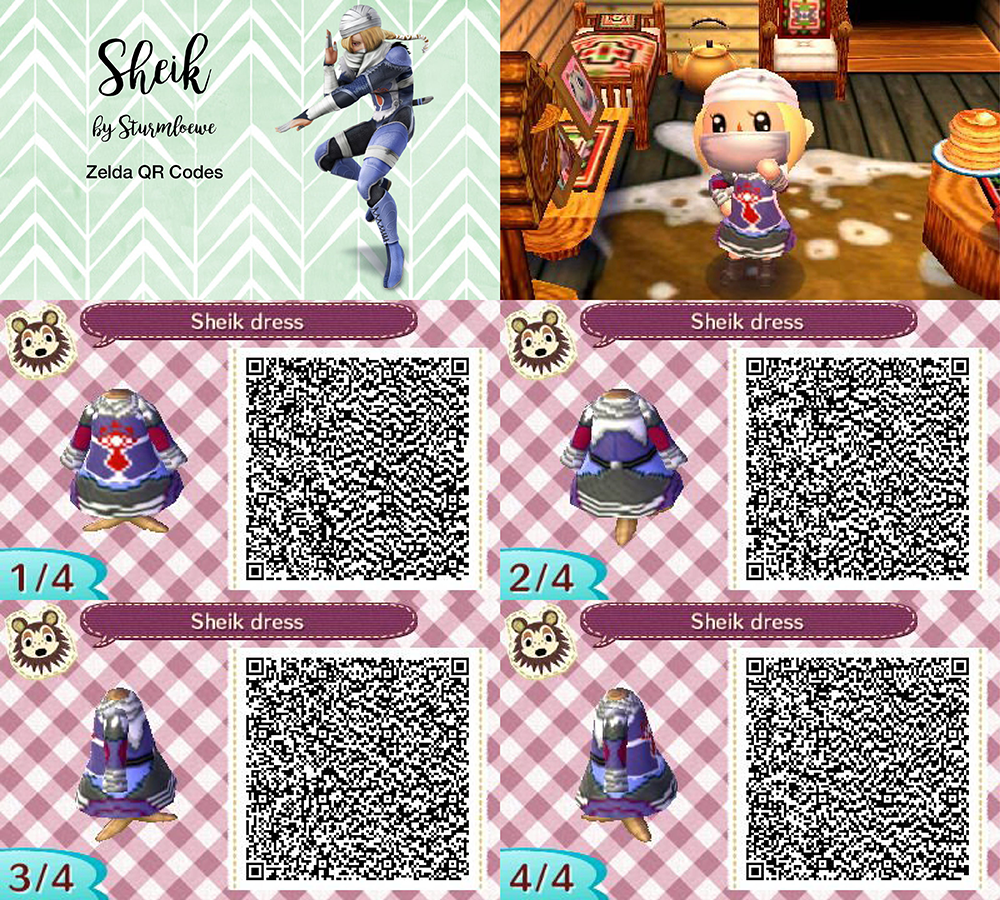 Pokemon
Pikachu Dress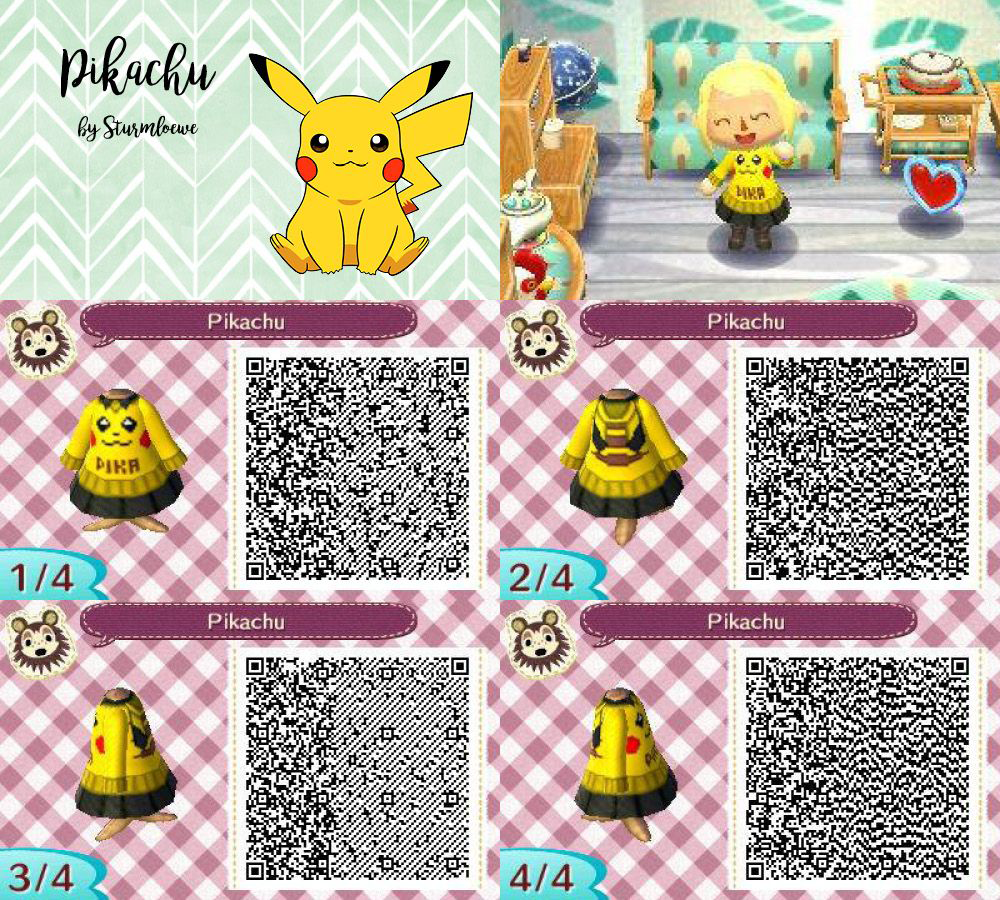 Charmander Dress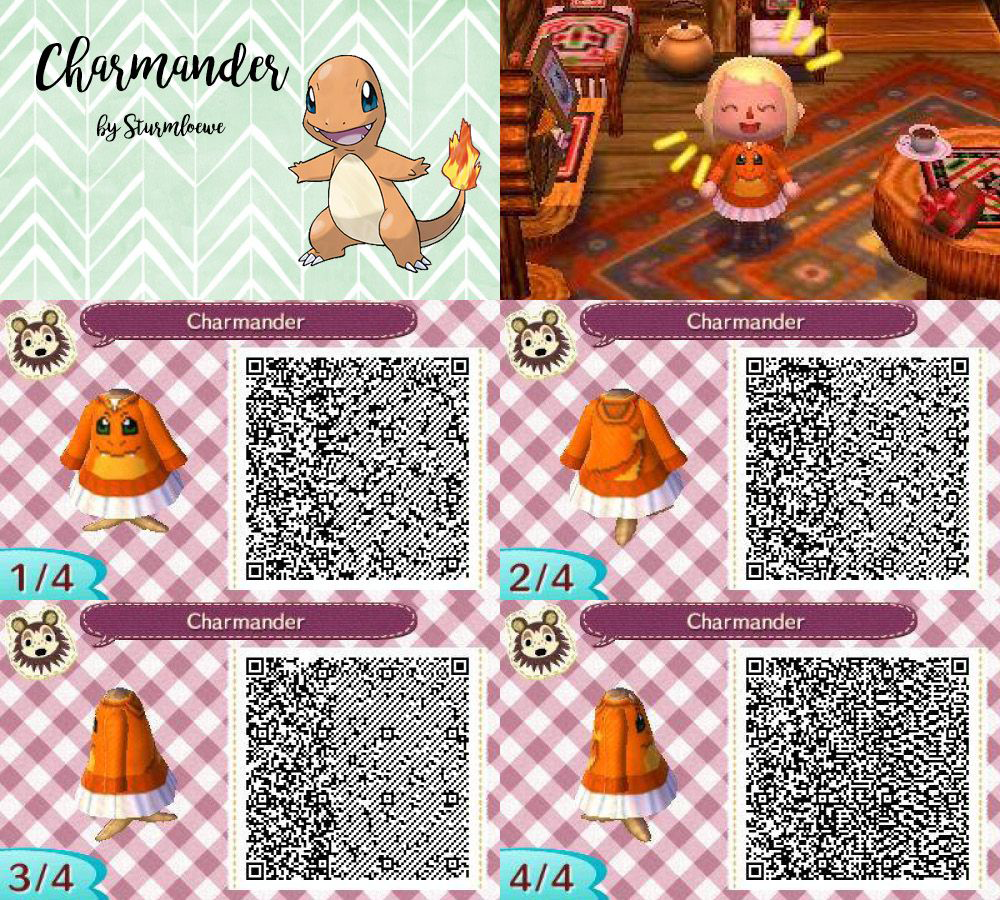 Squirtle Dress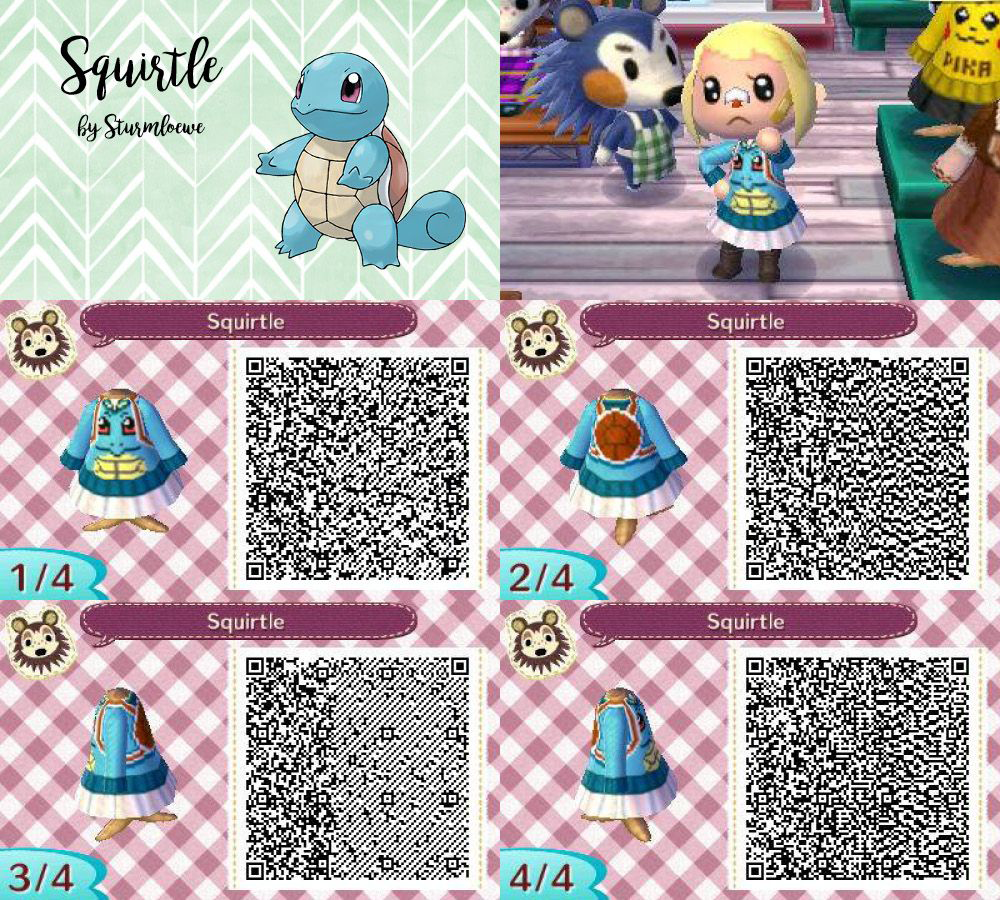 Bulbasaur Dress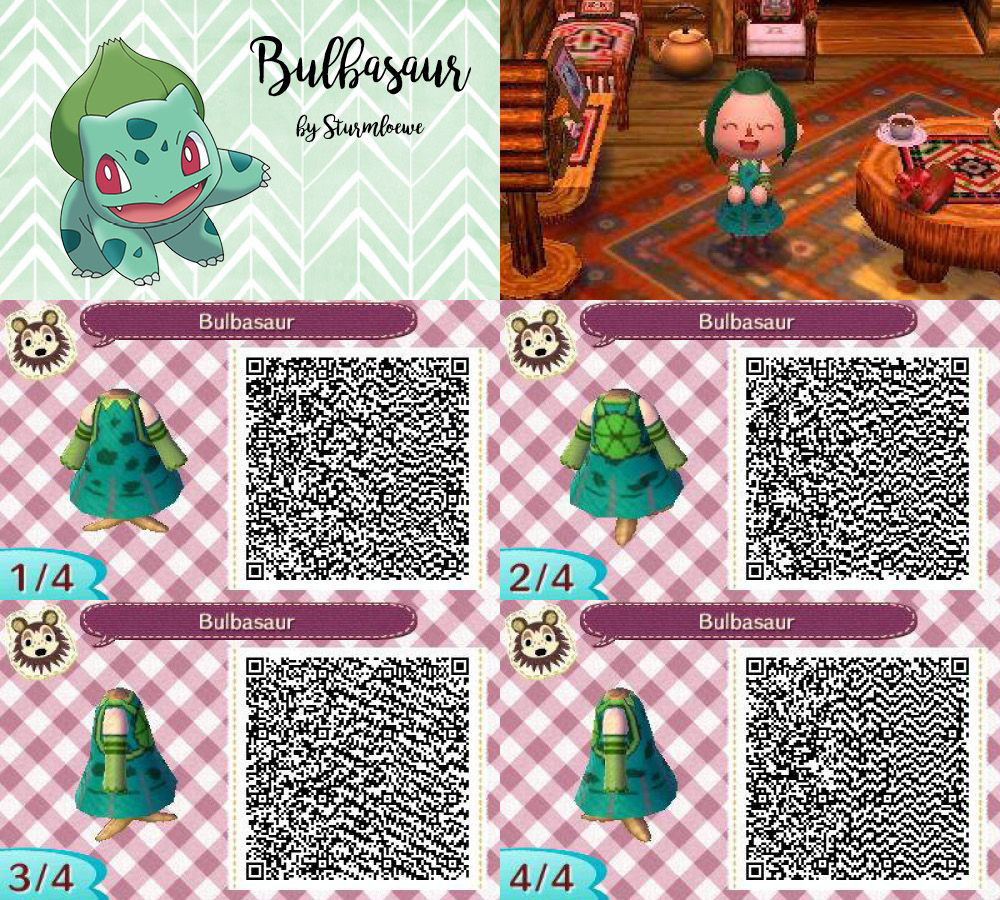 Gabite Dress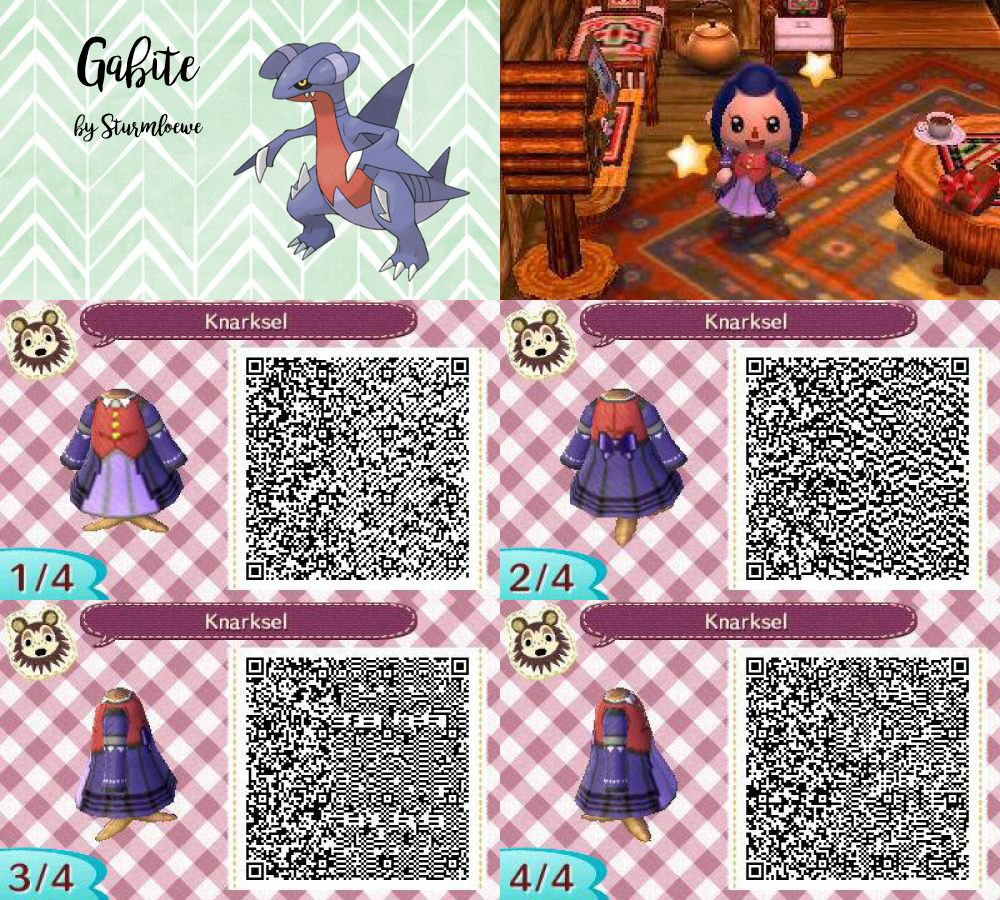 Azumarill Dress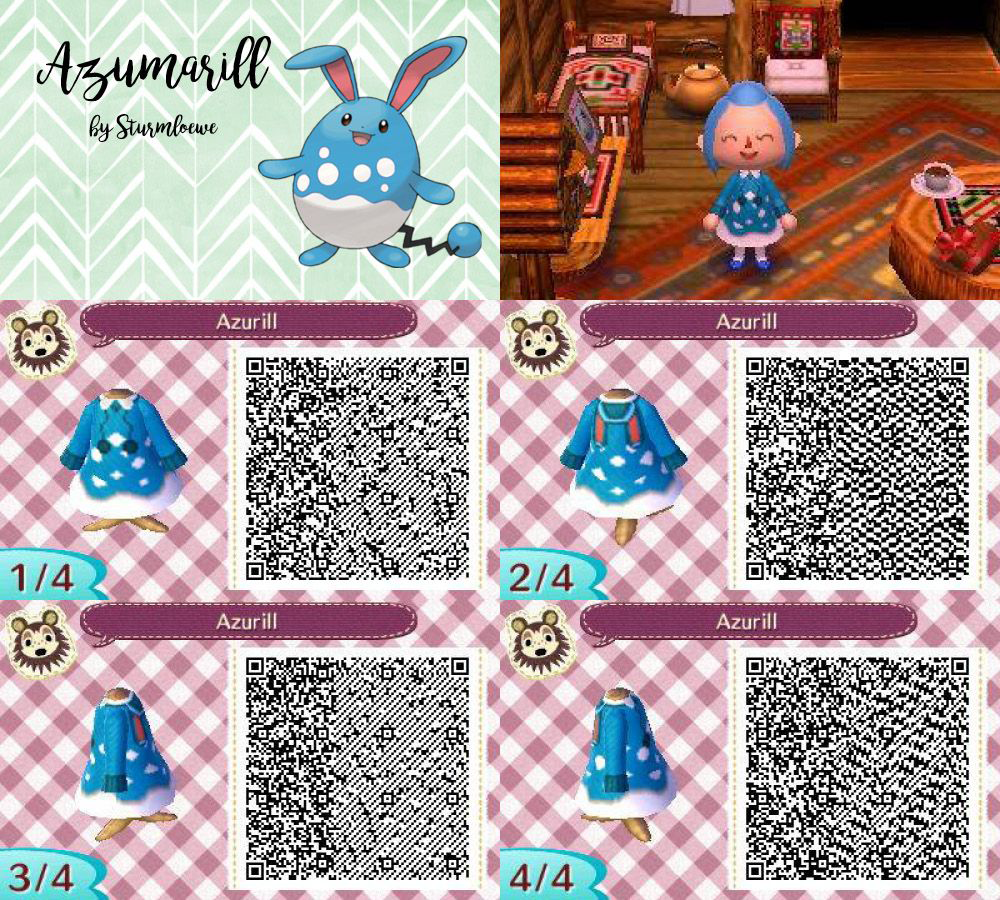 Team Magma Girl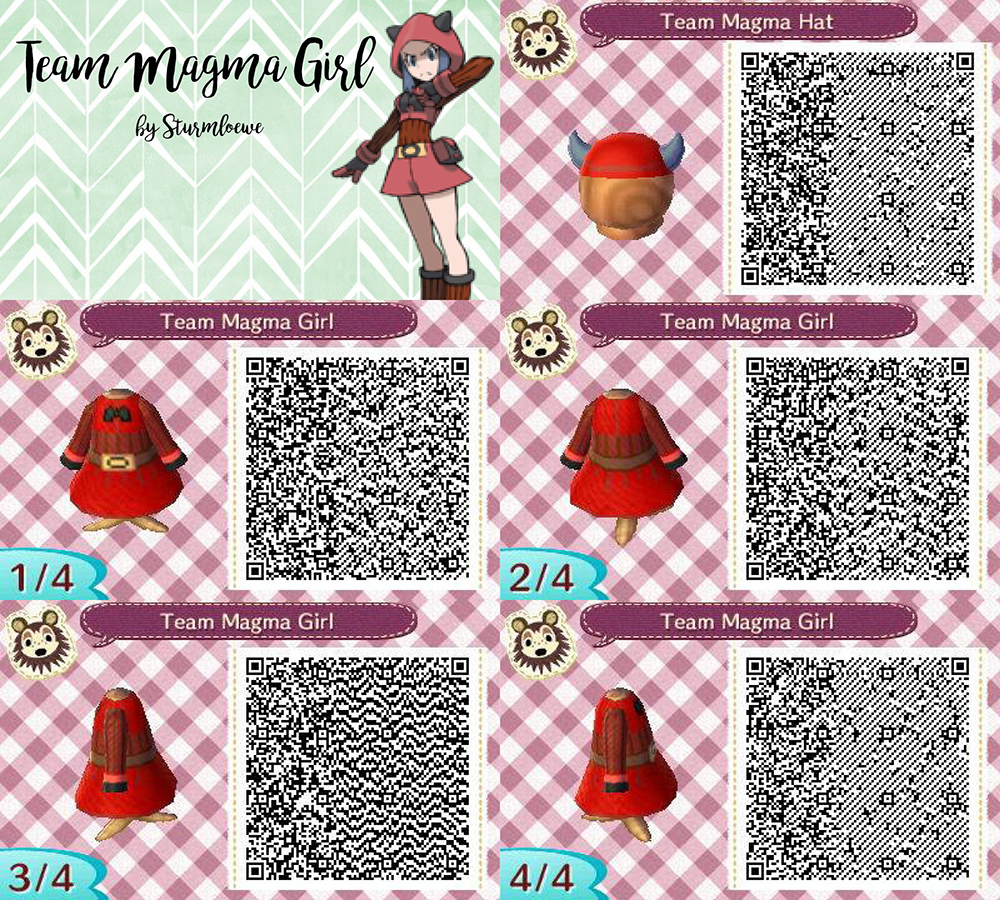 Team Skull Girl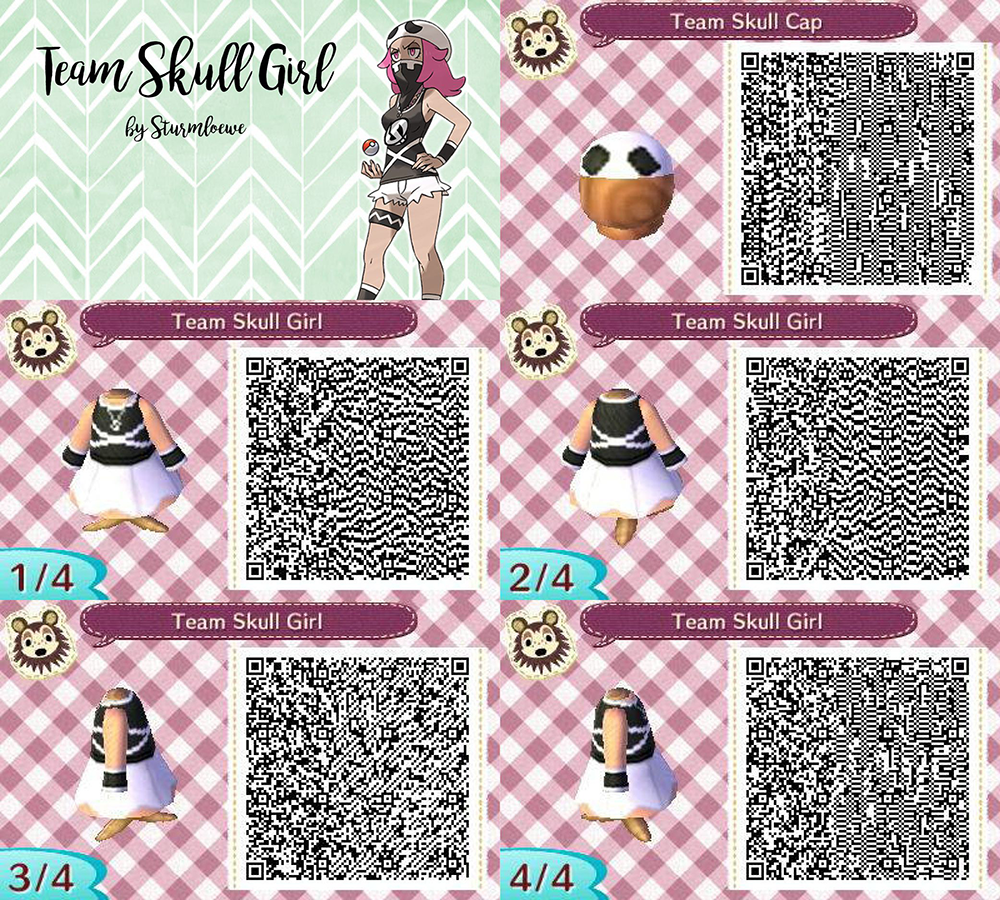 Plumeria from Team Skull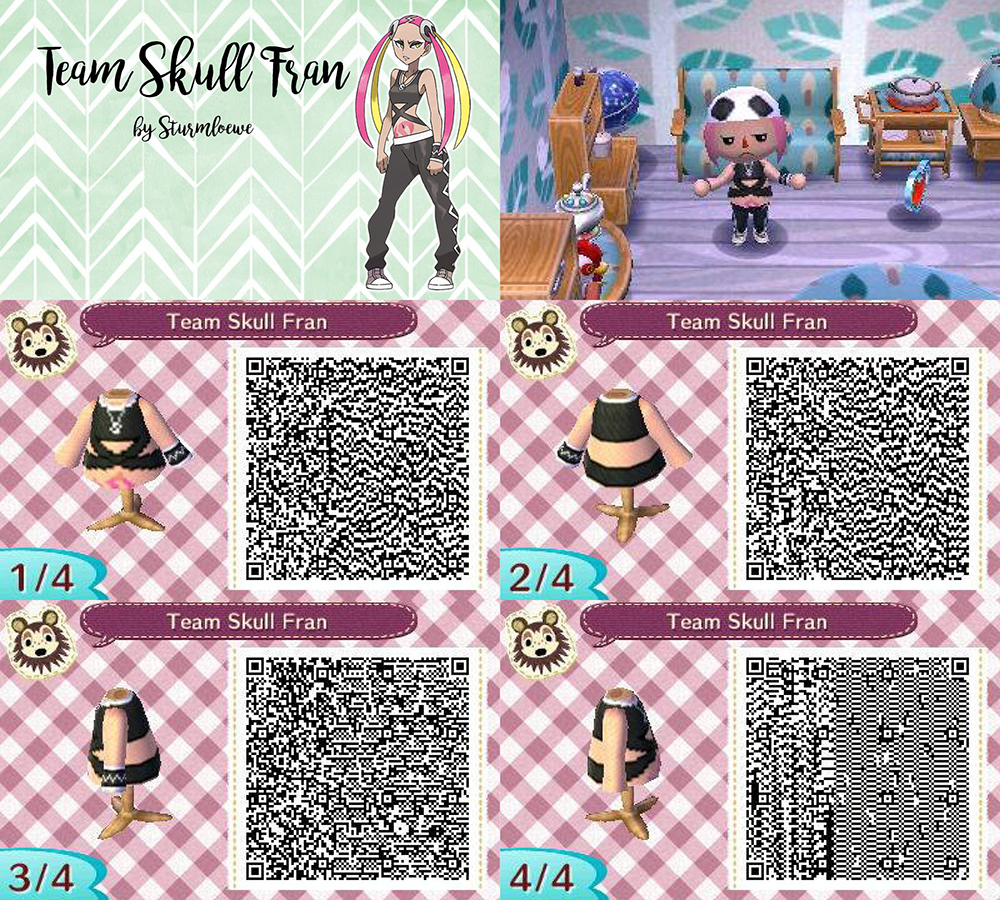 Team Aqua Girl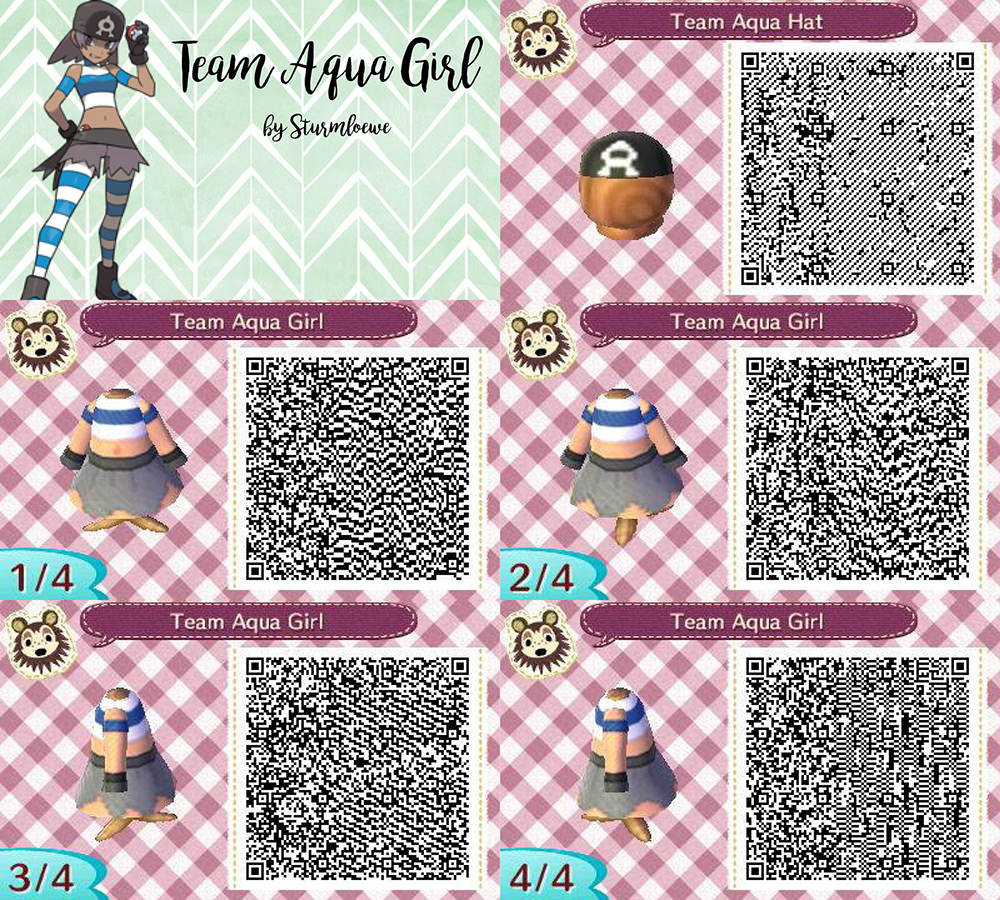 Brandy Berthelson has been writing about video games and technology since 2006, with her work appearing on sites including AOL Games, Digital Spy, and Adweek's Social Pro Daily. When she's not gaming, Brandy enjoys crafting, baking, and traveling with her husband.