Here's what you get when you update New Horizons to the latest version.
The Nature Day, or April update is officially here in Animal Crossing: New Horizons!
Earlier this week, Nintendo gave players a quick preview of what the update would contain, and now it's available to download for free on Switch.
Once you update New Horizons to Ver. 1.2.0, Leif and Redd will have the chance to visit your island as traveling merchants. In addition, this update adds "seasonal events" to the game, like the Nature Day update that kicks off on Thursday, April 23. (You can learn more about the Nature Day event in our guide.)
When Leif appears on your island, he'll set up shop in your town plaza, and you'll be able to talk to him to buy a variety of bushes and flower seeds. For instance, in the screenshot below, you can see we can buy two different colors of azalea bushes, holly bushes, and a variety of flower seeds.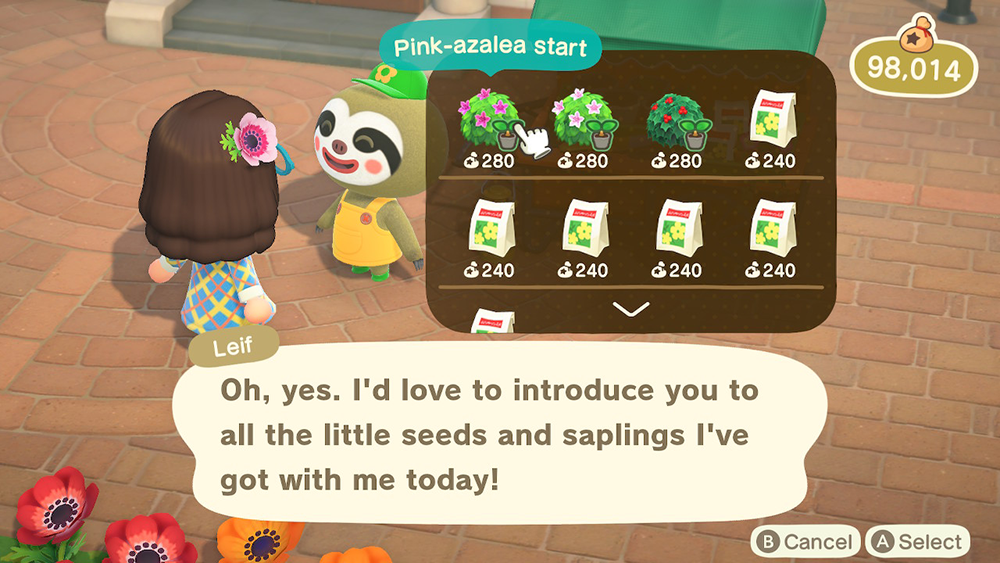 These bushes and flower seeds can be purchased individually or in bundles of five. Once you plant a bush, it will take a few days to fully grow.
Leif will also buy weeds for 20 Bells each, which is double the price you'll receive when selling weeds to Timmy and Tommy.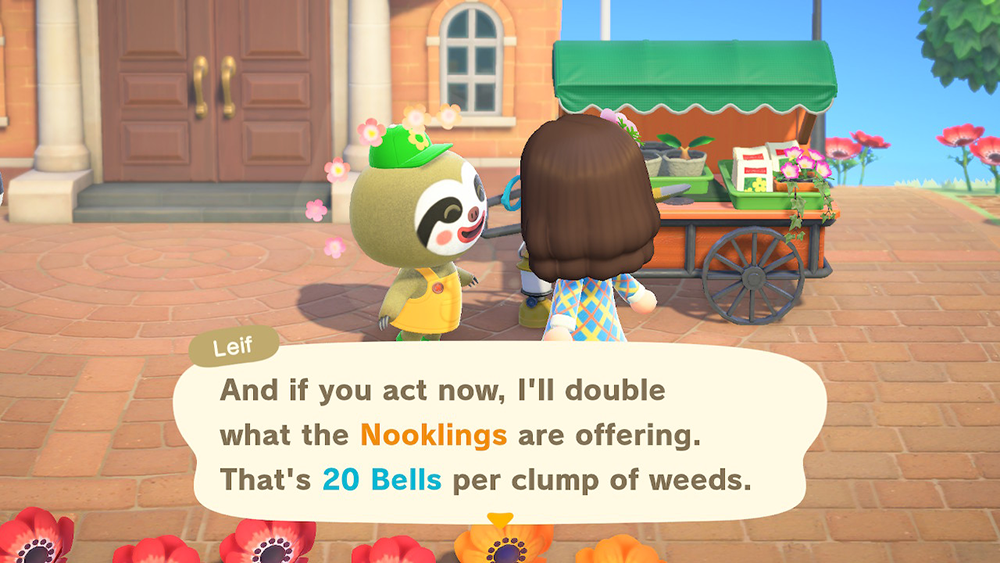 Meanwhile, when Redd visits, he will appear in his "Jolly Redd's Treasure Trawler," a boat that will appear next to the "secret beach" on your island. He'll sell artwork and furniture, though it's possible some of the art will be fake. If you find a piece that's genuine, you'll be able to donate it to the museum, which will then be upgraded with an art gallery section.
Finally, according to Nintendo's website, this update to Ver. 1.2.0 of New Horizons "[a]ddressed issues to further ensure an enjoyable gaming experience." You can view the update's full patch notes right here.
Are you excited about this update to Animal Crossing: New Horizons? Let us know in the comments, or tweet us at @superparenthq.