If you're running low on Bells, keep this technique in mind!
Animal Crossing: New Horizons features two types of currency: Bells and Nook Miles. You'll earn Bells by selling items such as fish and bugs, while Nook Miles can be earned by completing specific actions around the game's islands.
These currencies can be spent in different ways. As just a couple of examples, you can spend Nook Miles on tickets that allow you to visit mystery islands, while Bells can be spent to upgrade your house and construct new bridges and ramps around your island. Since home and island upgrades cost a lot of Bells, you may find yourself in need of some extra Bells fast.
If you have some Nook Miles to spare, you can quickly turn them into Bells that you can spend to pay off your current home loan and more. Our guide will show you how.
Before we begin, keep in mind that you need to upgrade the Resident Services facility from a tent into a building before completing these steps.
Head into the Resident Services building and interact with the Nook Stop terminal. Select "Redeem Nook Miles."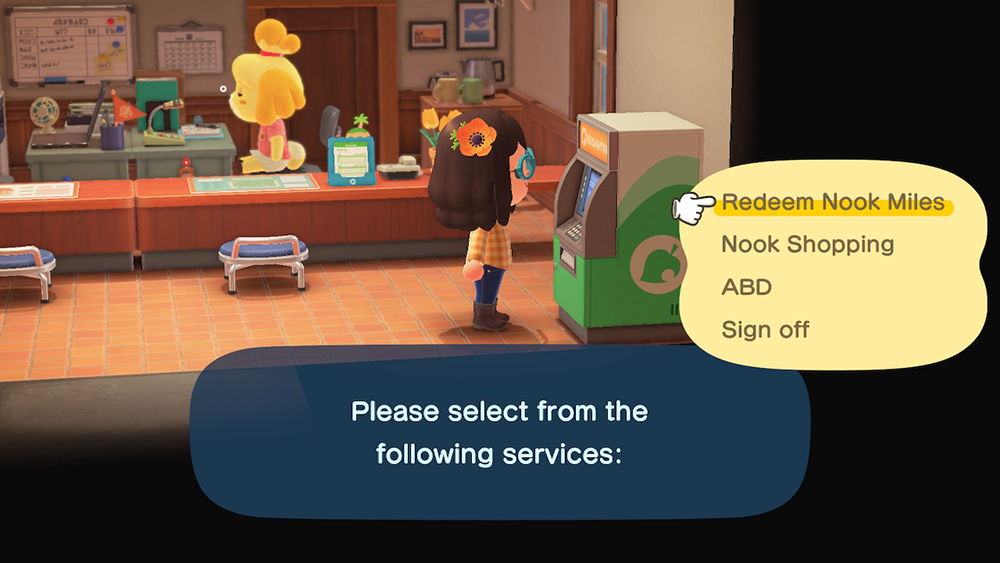 Select the "Bell voucher." Each one costs 500 Nook Miles to purchase.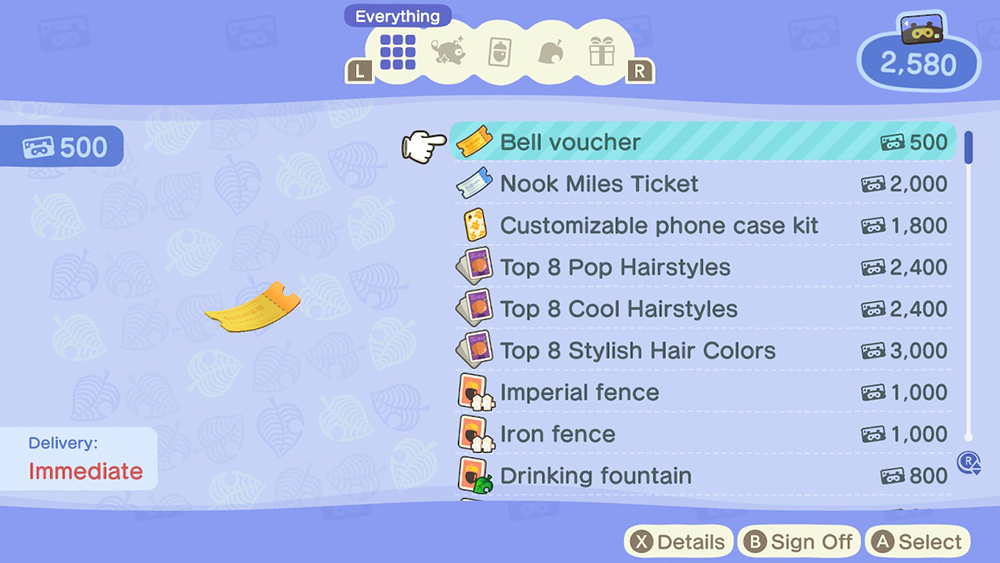 Select "Redeem" to finish your purchase.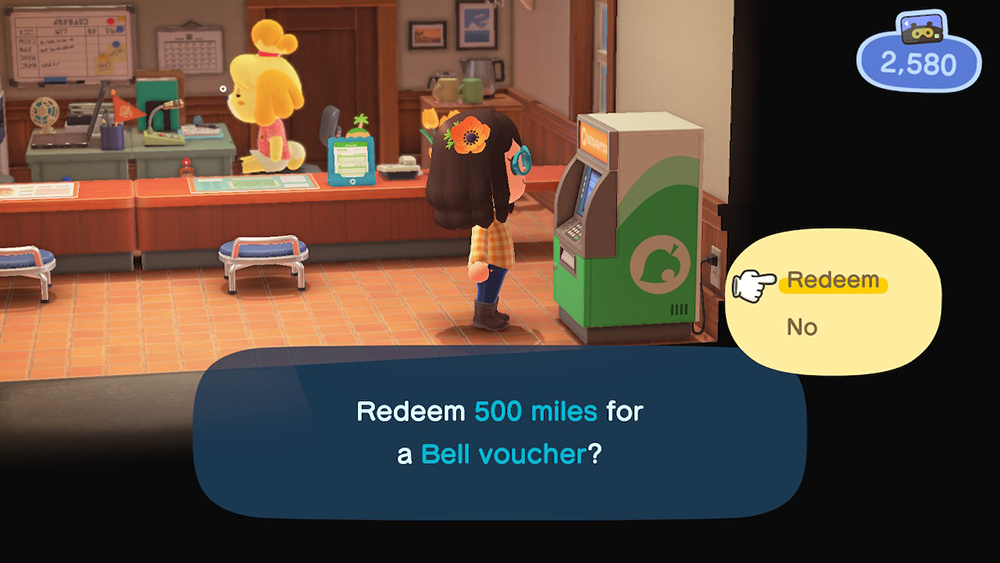 Now, take the Bell voucher to Nook's Cranny. Speak to either Timmy or Tommy and select "I want to sell!"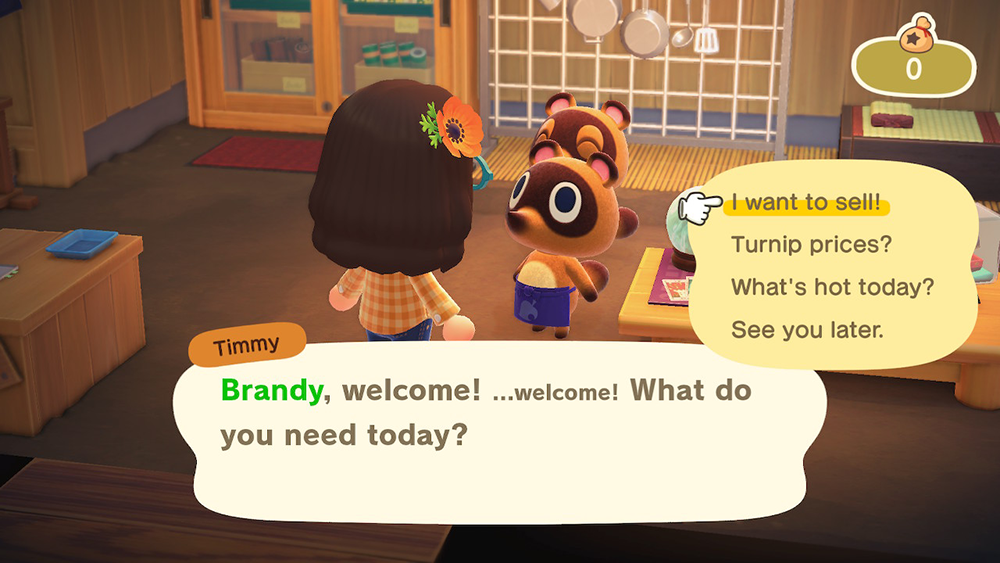 Select the "Bell voucher" in your inventory and choose "Confirm" (or press the "+") button.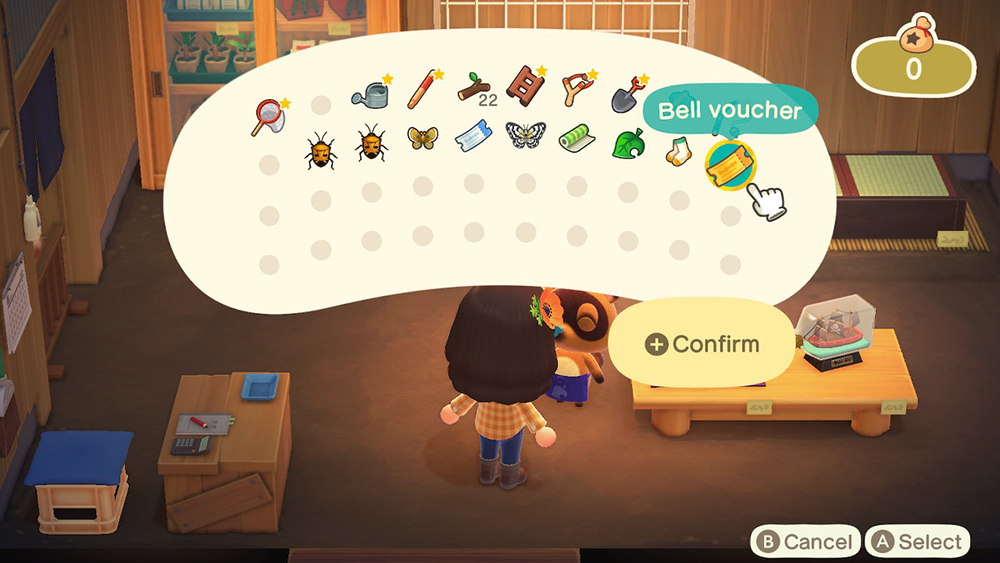 Select "Sold" to sell the Bell voucher for 3,000 Bells.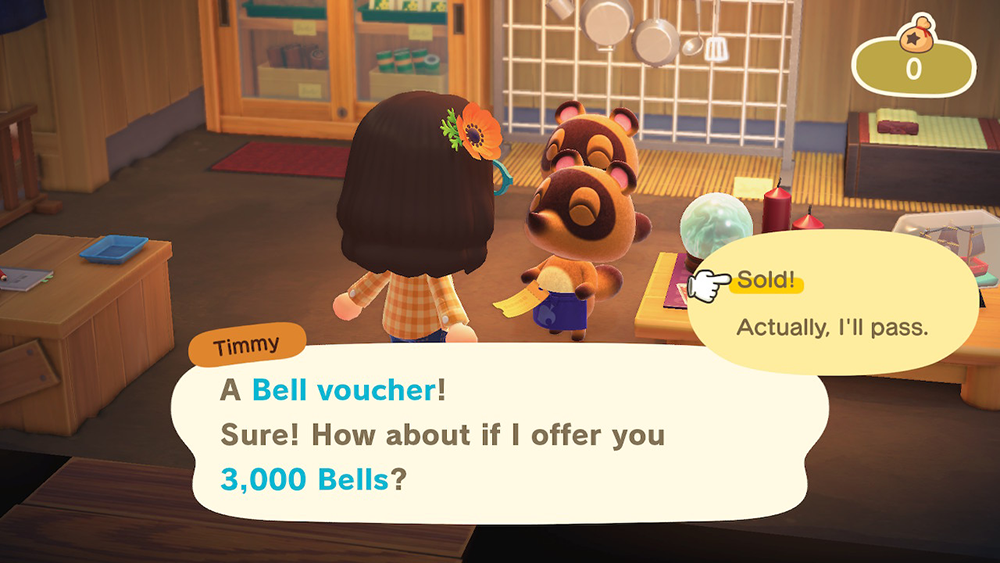 And that's all there is to it!
While there are other ways to earn Bells in bulk, this is a really fast way to earn some extra Bells if you have Nook Miles that you don't need to spend on anything else.
For more information about Animal Crossing: New Horizons, or to see more of our guides for the game, check out our previous coverage.
Disclosure: Nintendo gave SuperParent a code for Animal Crossing: New Horizons for coverage purposes.