Earn extra Nook Miles and unlock the recipe for Hedges!
The Nature Day event has officially kicked off in Animal Crossing: New Horizons!
From April 23 to May 4, this event will allow you to complete special Nook Miles+ tasks to earn extra Nook Miles.
These tasks will ask you to do things related to nature, such as planting trees or shrubs on your island. For instance, in the screenshot below, you can see we were asked to plant three shrub starts in order to earn 1,000 Nook Miles.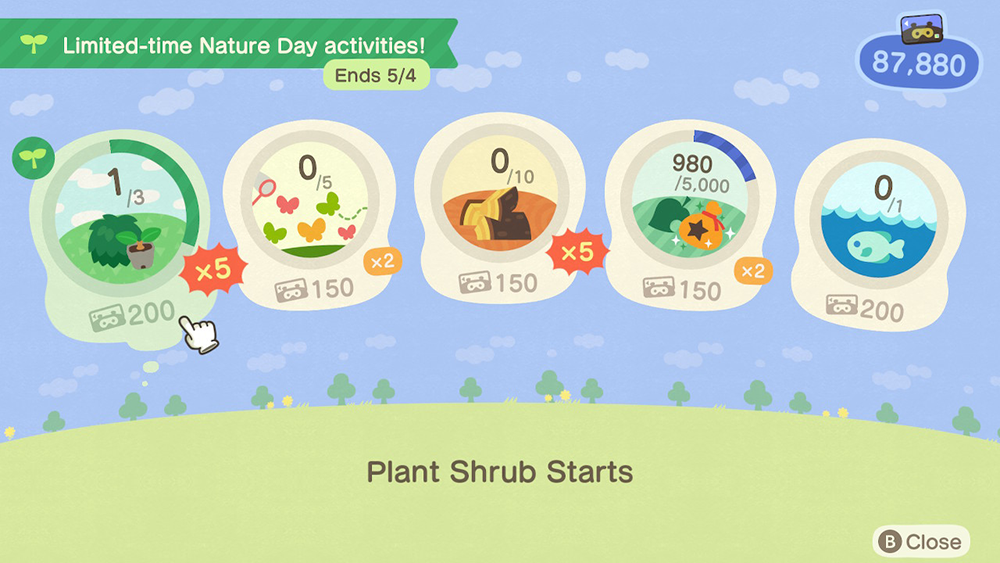 As Forbes reported, once you complete your first Nature Day task, you can head into the Resident Services building and talk to Tom Nook to receive the DIY crafting recipe for hedges.
Rather than looking like natural, wild bushes, these hedges are perfectly manicured, and sit on top of stone bases. In this way, you can use them like fencing around your island (the game actually treats them like fencing), or even create a hedge maze for guests and your talking animal friends to enjoy.
You can craft a Hedge using 10 Clumps of Weeds, five Tree Branches, and two Stones.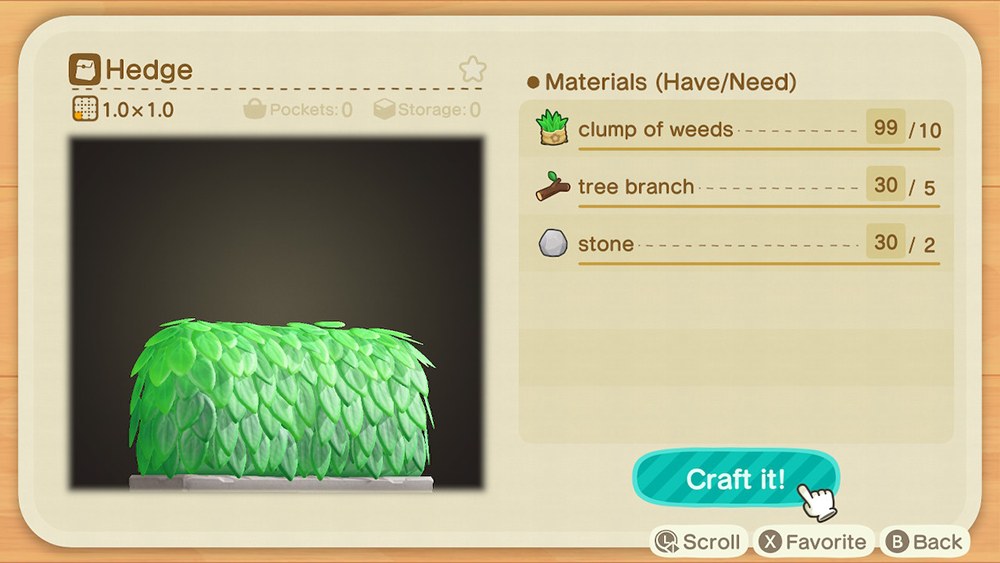 Similar to crafting normal fencing, when you craft a "Hedge," you'll actually receive 10 pieces of Hedge fencing that you can place around your island however you like. And just like fencing, Hedges will turn corners automatically as you place each piece down — check it out in the screenshot at the top of this post!
Are you excited about this Nature Day event in Animal Crossing: New Horizons? Let us know in the comments below, or tweet us at @superparenthq.
Disclosure: Nintendo gave SuperParent a code for Animal Crossing: New Horizons for coverage purposes.