Sometimes, a building just isn't in the right place.
In Animal Crossing: New Horizons, you have the option to move buildings around after they've been constructed. Perhaps you want two villagers to live closer to each other (or farther apart). Or maybe your store is in an out-of-the-way location and you want it to be closer to the airport (for instance).
If you ever want to move your campsite, our guide is here to show you how to do just that! (Moving the campsite is similar to the process of moving a villager's house, though it doesn't take quite as long to accomplish.)
Let's get started!
To move the campsite, head into the Resident Services building and talk to Tom Nook. Select "Let's talk infrastructure."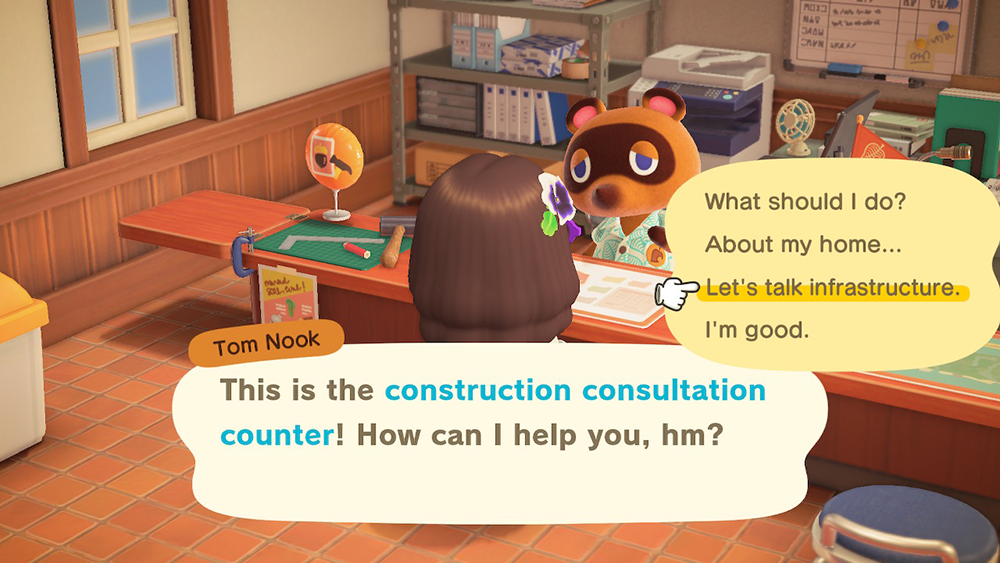 Choose "I want layout changes."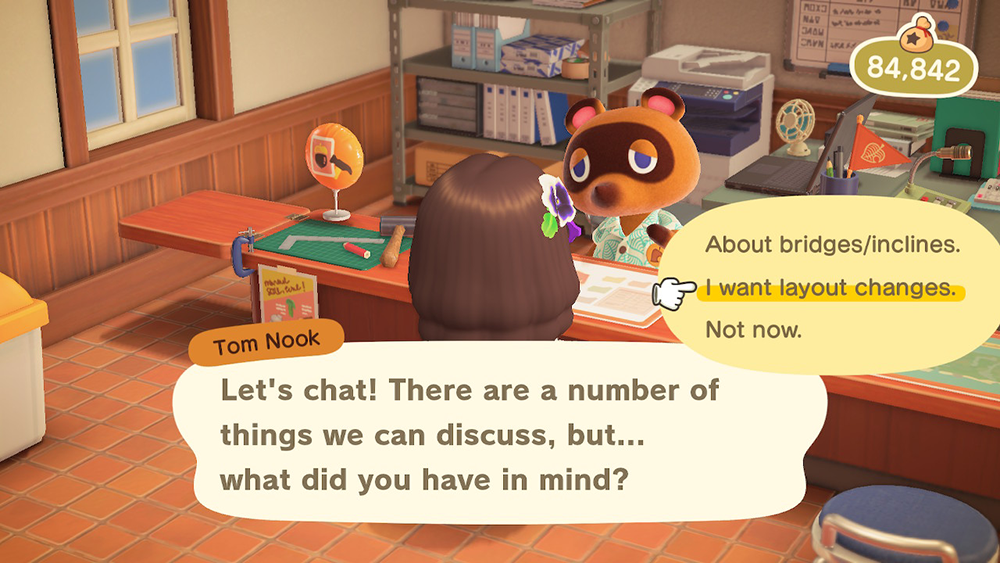 Select "Campsite."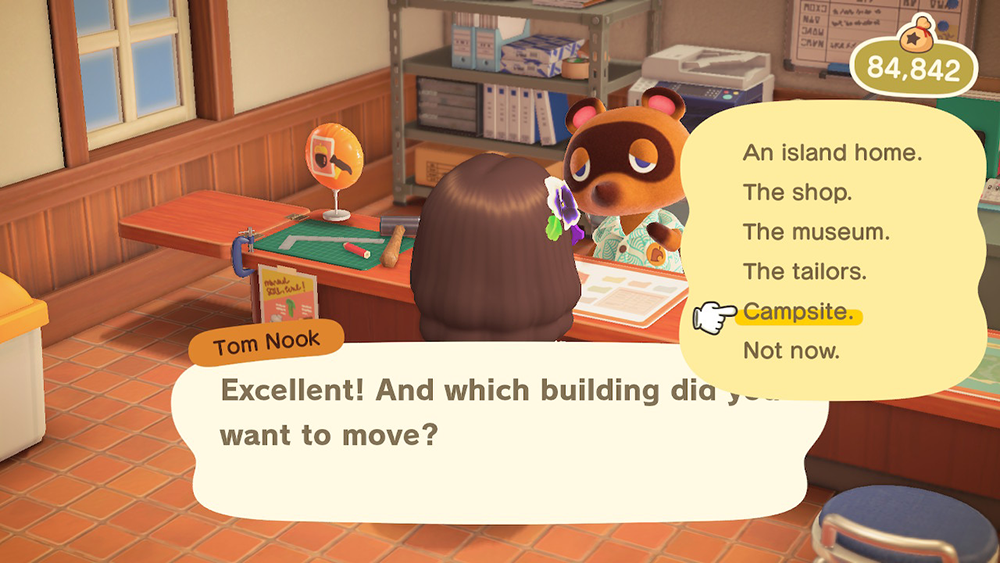 Tom Nook will tell you that moving the campsite will cost 50,000 Bells. If you're fine with that, select "Yes, let's do it!"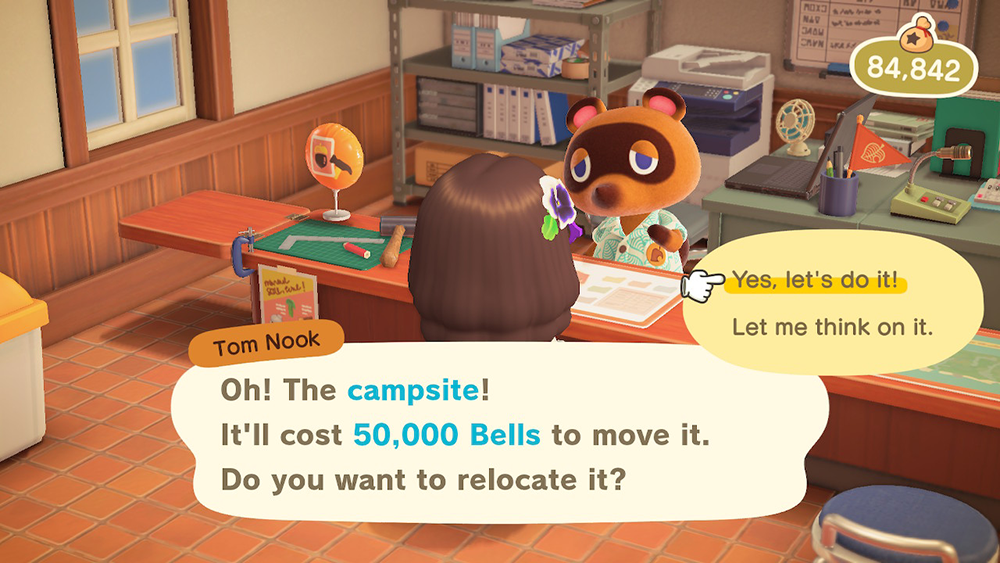 Tom will give you a campsite moving kit, which you can use to mark where you want the campsite to be.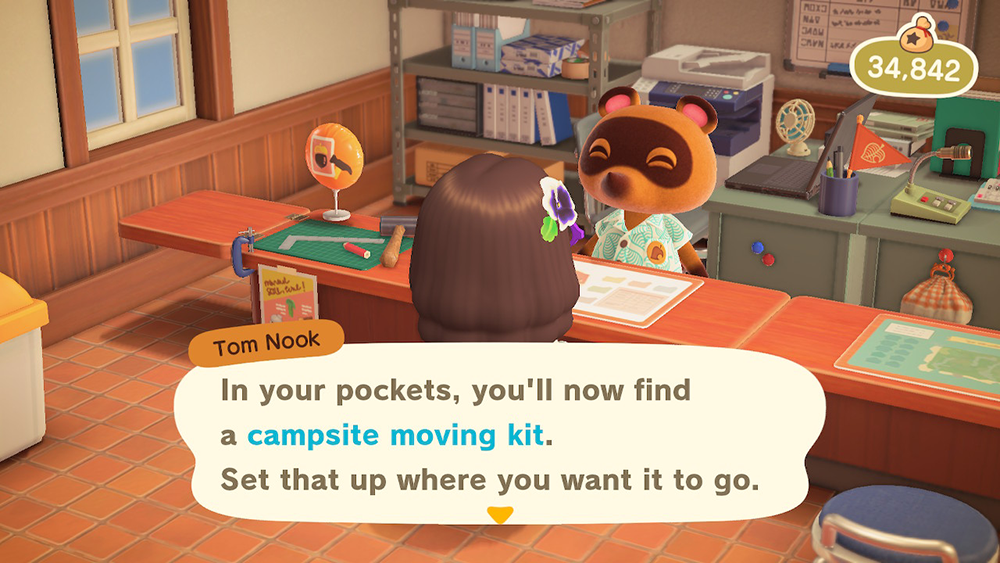 Head outside and go to the place where you want to build the campsite. Open your inventory, select the campsite moving kit, and choose "Build Here."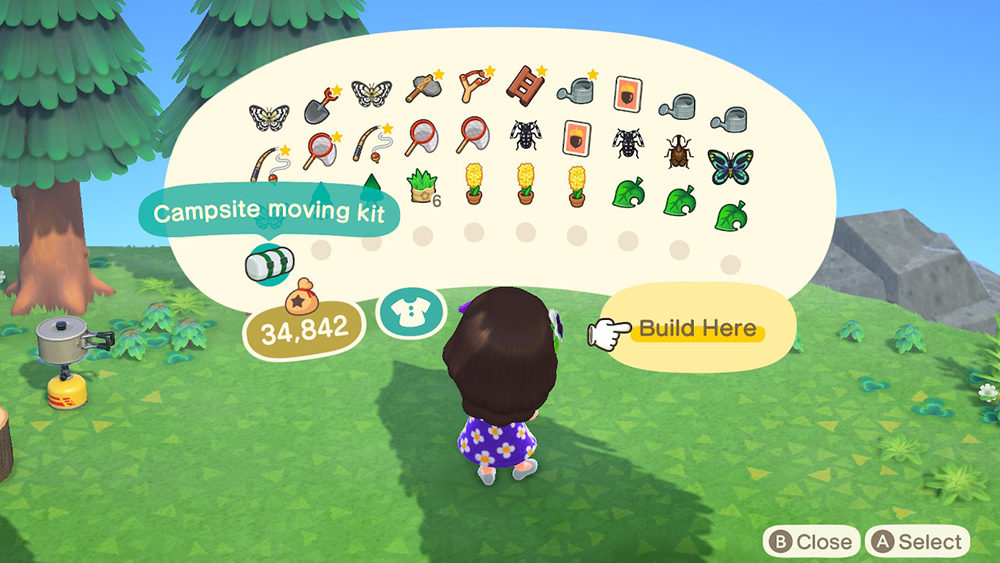 You'll see an outline of where the campsite will be located. If you're fine with your selection, choose "This is the spot!" Or, if you want to see what the campsite will look like once it has been built, choose "Let me imagine it…"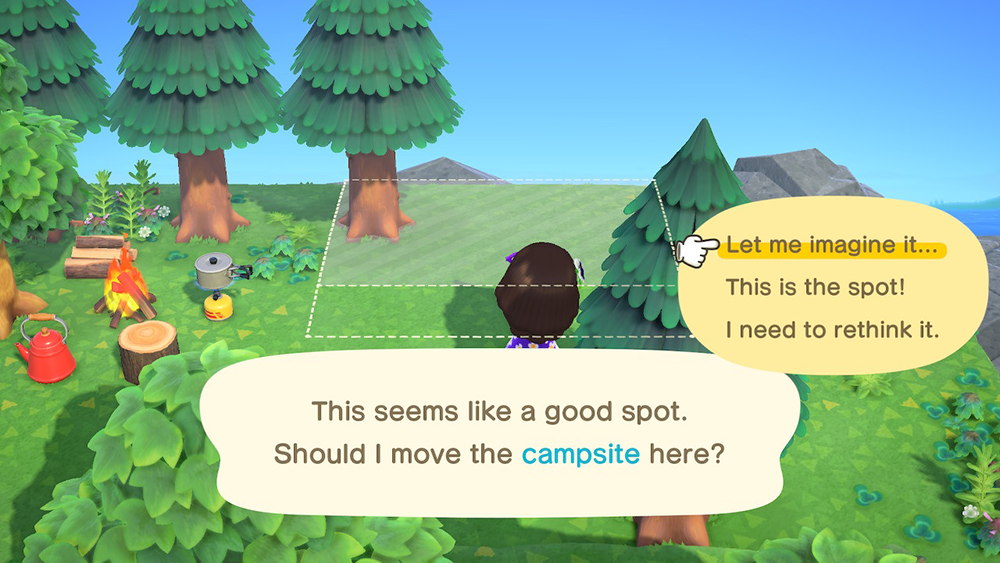 If you choose "Let me imagine it…", you'll see a preview of the finished campsite. Select "OK!" to go ahead and build the campsite in that spot, or choose "I need to rethink it" if you need to select a new location.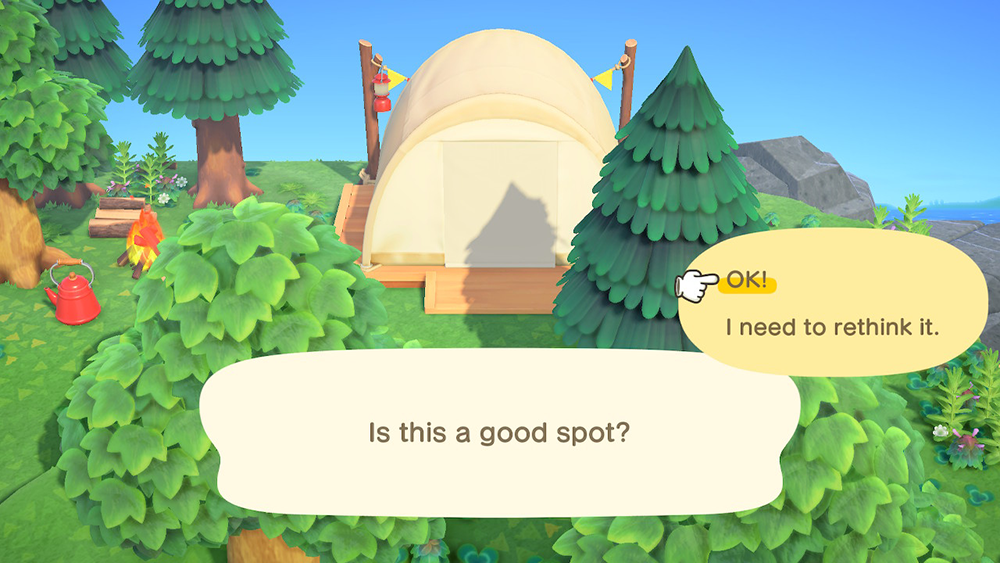 Once you've finished selecting a new spot for your campsite, it will be built the next day and your current campsite will be removed.
And that's all there is to it!
To learn more about Animal Crossing: New Horizons, or to view more of our guides for the game, check out our previous coverage.
Disclosure: Nintendo gave SuperParent a code for Animal Crossing: New Horizons for coverage purposes.