You don't have to chop down trees to clear land on your island.
In Animal Crossing: New Horizons, you have the ability to move trees (including fully grown trees) and replant them in different locations.
This is great news, since it means (for one) that you can uproot fully grown fruit and palm trees from the islands you visit using Nook Miles Tickets and replant them on your own island, rather than waiting for these fruit and palm trees to grow from scratch.
However, moving a tree isn't as simple as moving a patch of flowers. If you want to move trees in New Horizons, we're here to teach you how!
If you want to see this process in action, check out the short gameplay video below, which will show you the process of picking up a tree and replanting it in another spot. Or, keep reading to see the text version of this guide.
Before you can move a tree, you'll need to eat a piece of fruit to give yourself the strength to uproot the tree. Select a fruit in your inventory and choose "Eat" or "Eat 1," depending on how many fruit you're holding.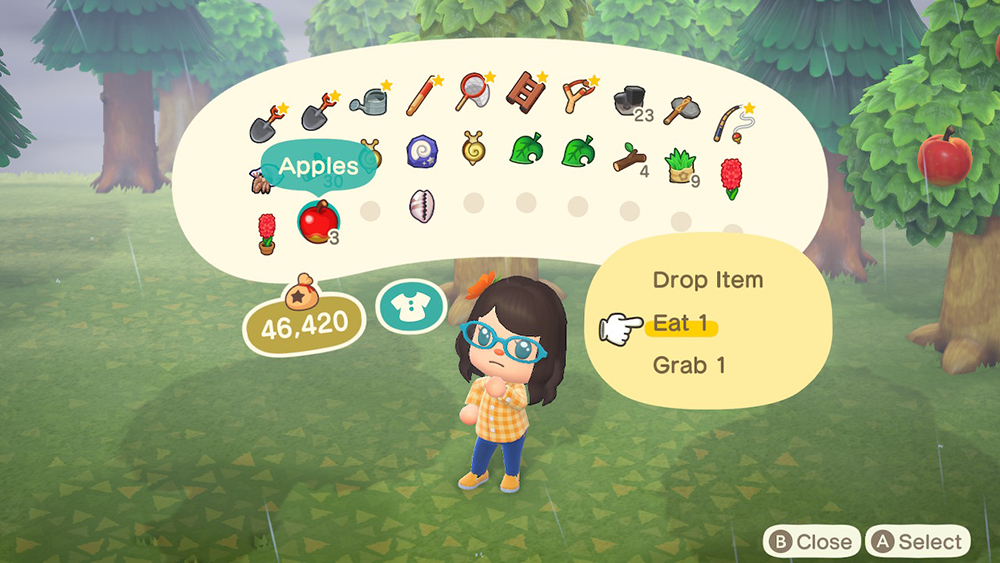 You'll see a counter appear in the top-left corner of the screen that reads "1/10." This counter tells you that you now have the strength to move one tree. If you were to eat a second fruit, the counter would increase to 2/10 (meaning you could move two trees), and so on.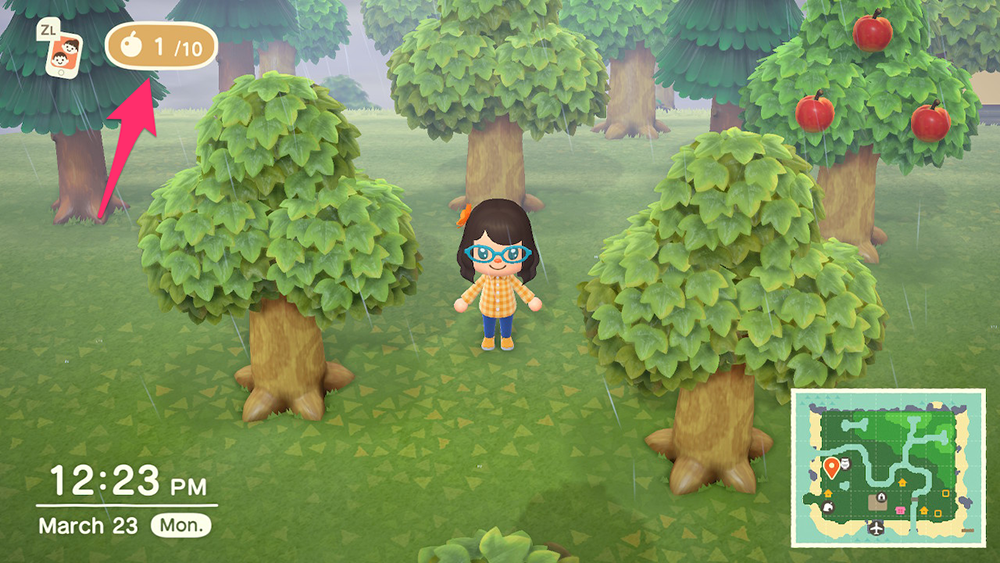 Once you've eaten a fruit, pull out your shovel, walk up to a tree, and press "A" to uproot it from the ground. The entire tree will go into your inventory, leaving a hole in the ground in its place.
To replant a tree, open your inventory, select the tree, and choose "Plant."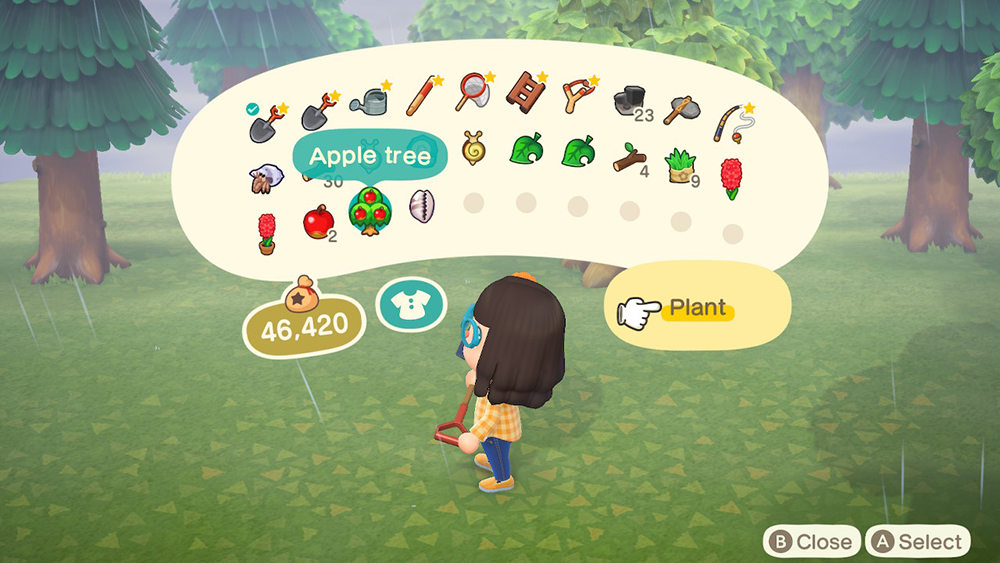 And that's all there is to it! If you want to learn more about Animal Crossing: New Horizons, or view more of our guides for the game, check out our previous coverage.
Disclosure: Nintendo sent SuperParent a code for Animal Crossing: New Horizons for coverage purposes.