Our guide will show you how to bring in designs you made in the past, or that you found online.
In Animal Crossing: New Horizons, you can create custom designs or patterns that you can display on clothing, furniture, and more. You can also import old designs that you may have saved in Animal Crossing: New Leaf and/or Animal Crossing: Happy Home Designer on Nintendo 3DS, as well as designs that other people have previously created and shared online.
So long as you have a design's QR code(s), you can import it into New Horizons for you to use.
If you want to import a design into New Horizons, you'll need to use the NookLink service that's found within the Nintendo Switch Online mobile application. (You'll also need to set up your NookLink access before you can use the app's features – check out our guide for more on that.)
Once you have access to NookLink in the Nintendo Switch Online application, tap "Designs."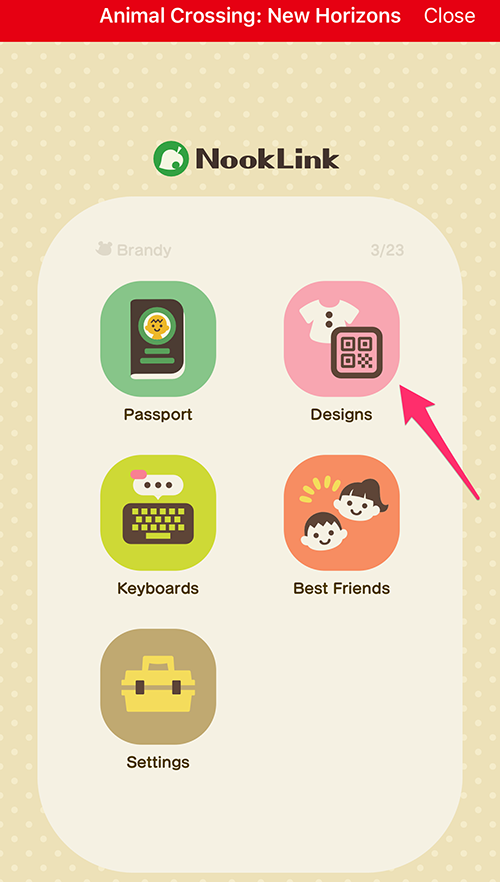 Then tap "Scan a QR code."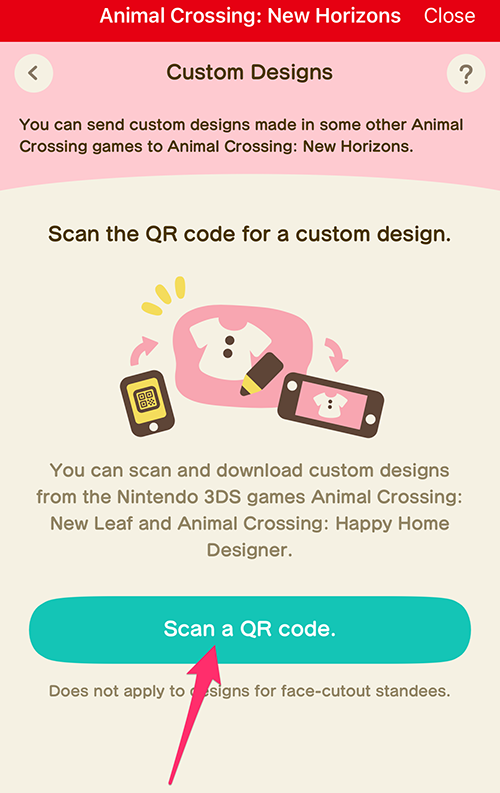 If this is your first time using the camera within the Nintendo Switch Online app, you may be asked to give the app permission to access your device's camera. Tap "OK." Please note that this screenshot was taken on an iOS device.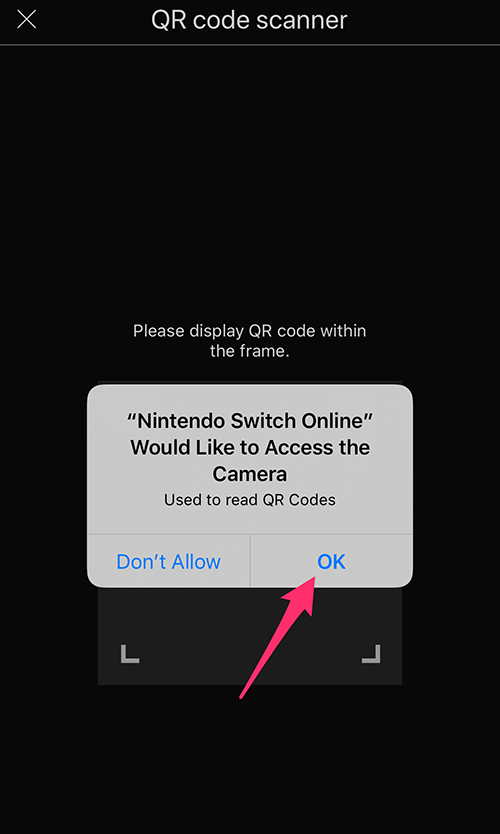 From there, point your device's camera at the QR code you want to scan and position your device so that the code is within the box that's displayed on the screen. The app will automatically scan the code.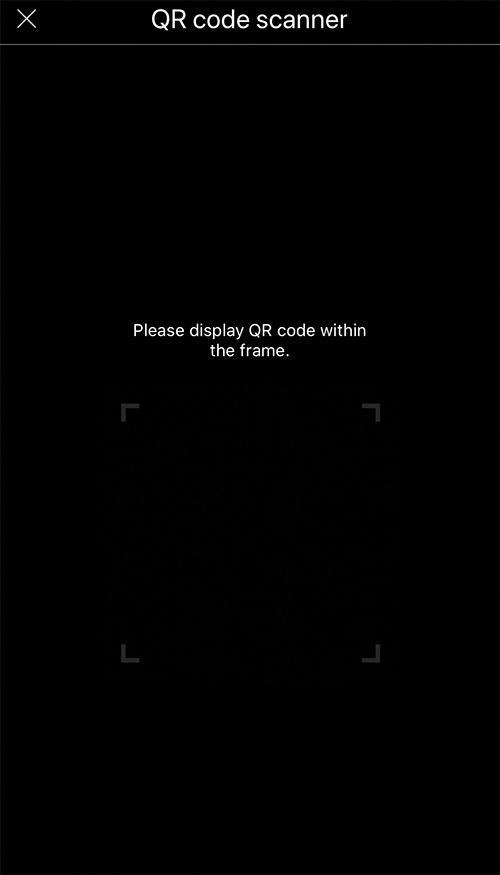 If this is a design that has more than one QR code, the app will ask you to get ready to scan the next code in the series. Tap "OK" to scan the rest of the codes in the series.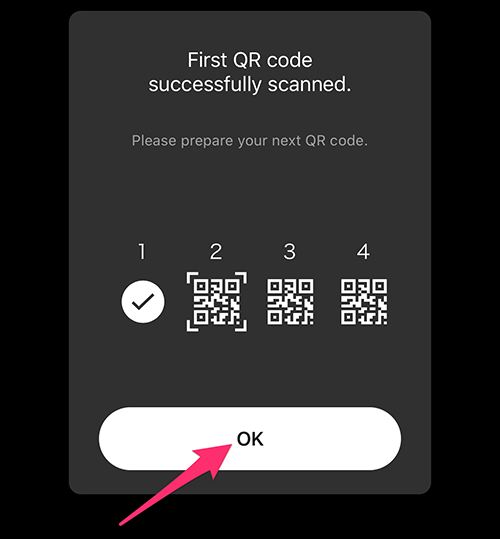 Once you've finished scanning the code(s) for a design, tap "Save." (If you're curious, this design was shared by DeviantArt user ACNL-QR-CODEZ.)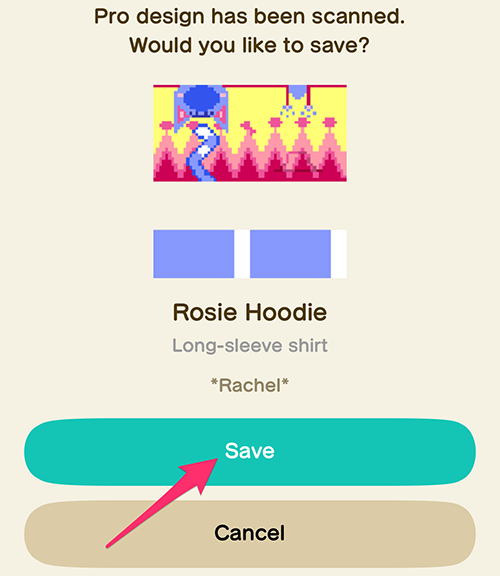 Now, you'll need to open New Horizons and download the design from your NookPhone so that you can actually use it in the game.
Open your NookPhone and select the "Custom Designs" app.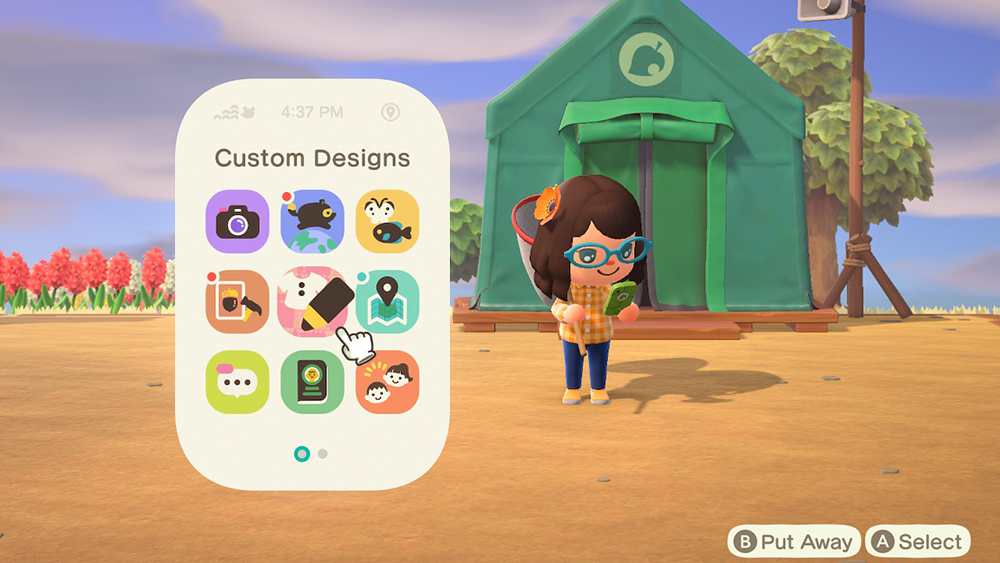 Press the "+" button.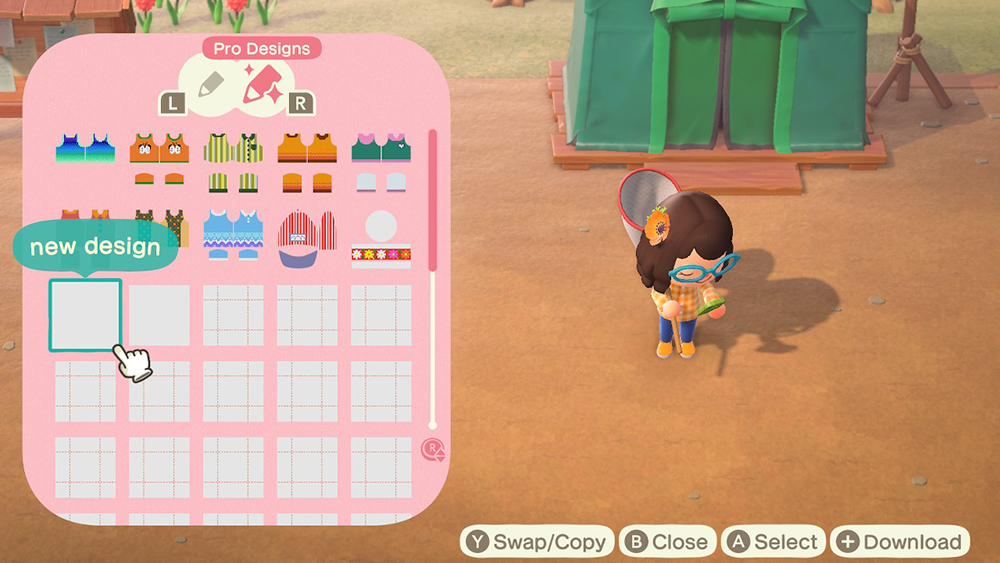 Select "Download."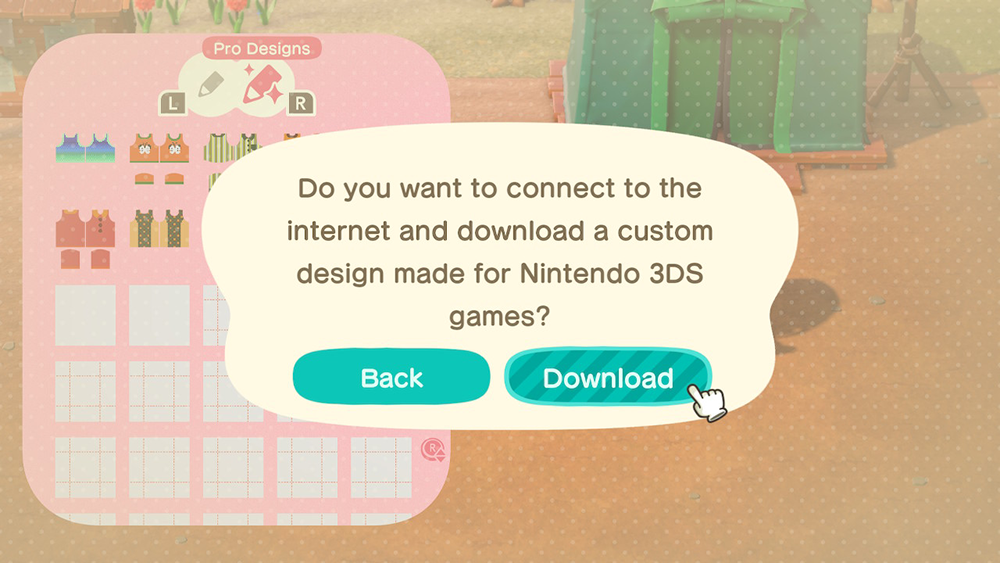 Once the design has been downloaded, select "OK!"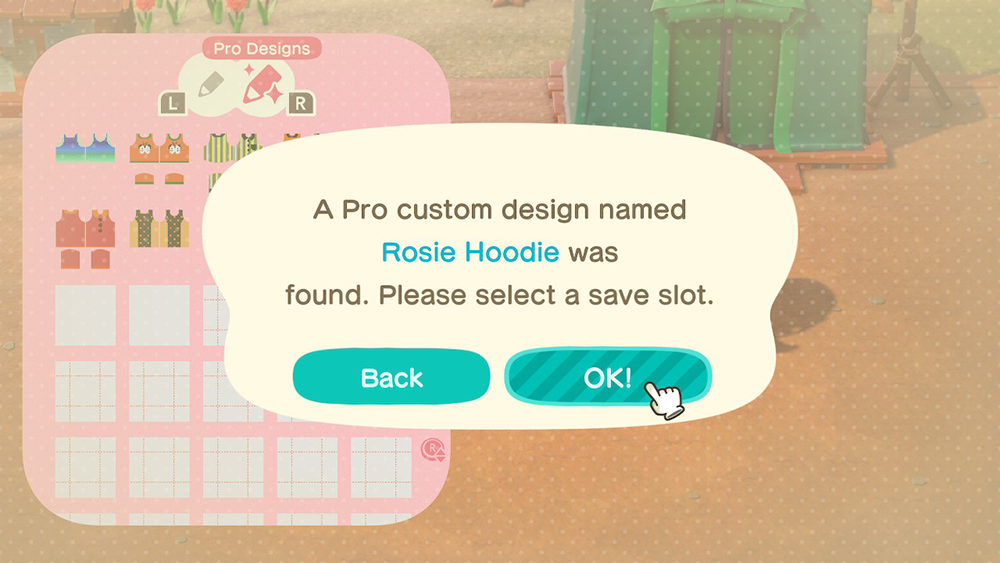 Select the slot where you would like to save the design.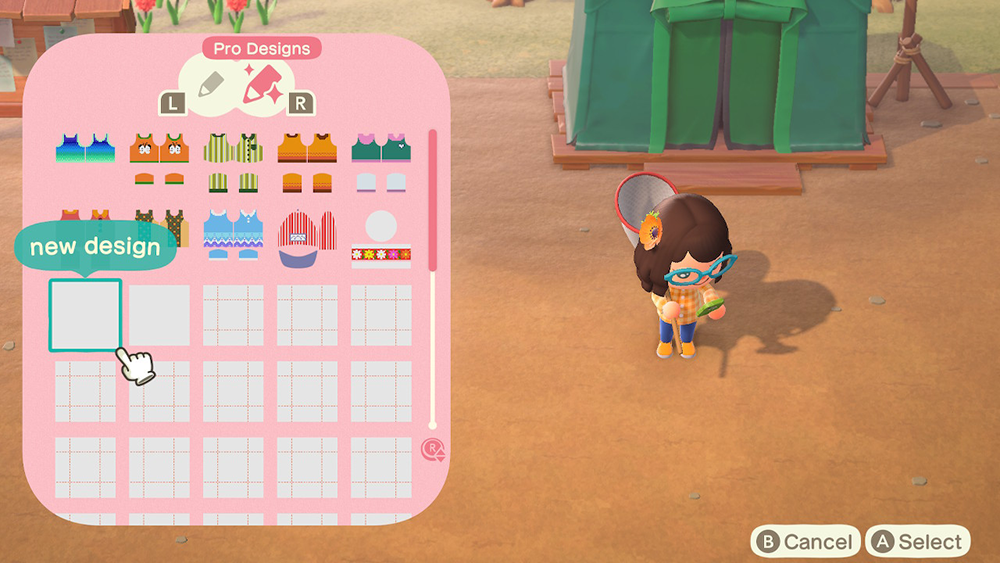 Select "Overwrite it."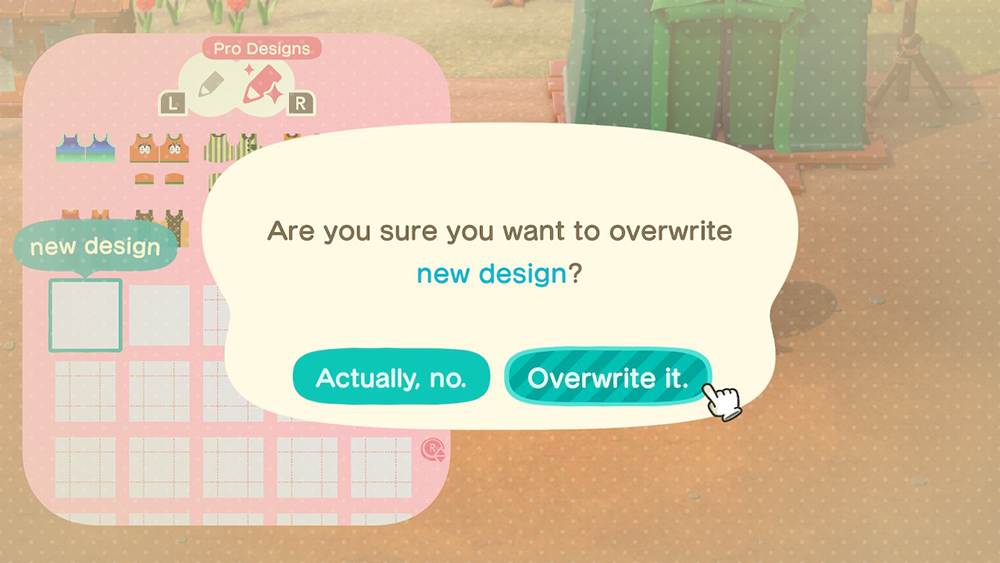 And there you have it! You've downloaded a design into New Horizons that you can wear on clothing and more!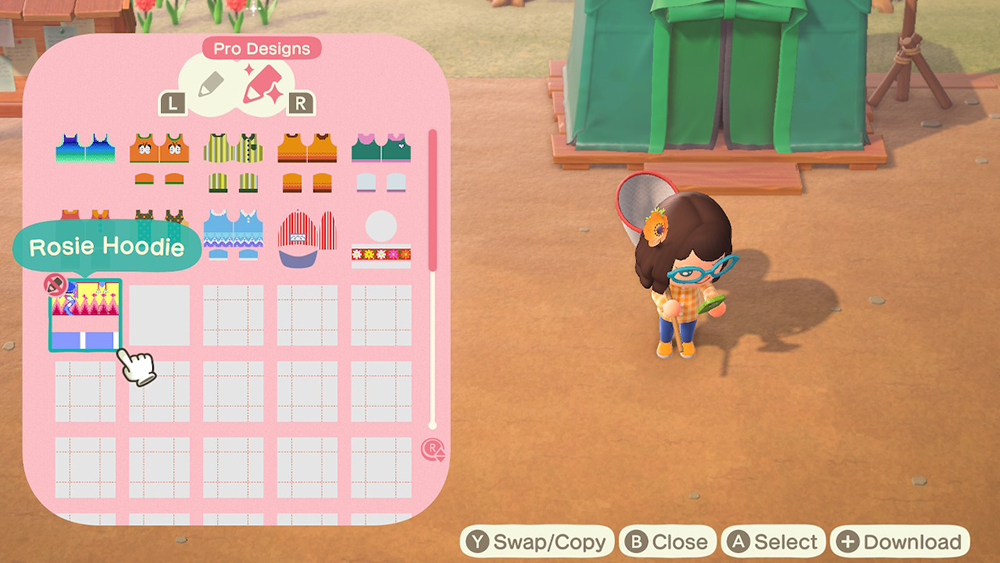 ---
If you want to import additional designs, head back to the Nintendo Switch Online app. Tap "Scan a new QR code," and then tap "OK" to confirm you're done with the previous design.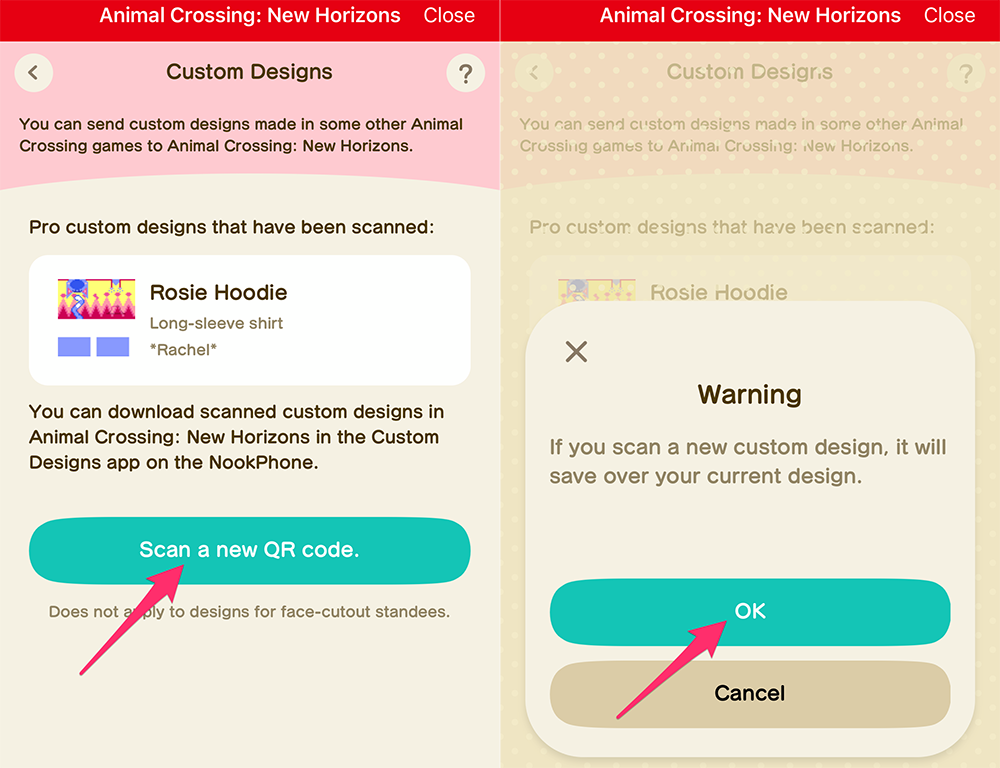 For more information about Animal Crossing: New Horizons, and to view more of our guides for the game, check out our previous coverage.
Disclosure: Nintendo sent SuperParent a code for Animal Crossing: New Horizons for coverage purposes.