Celebrate Father's Day with this new in-game item.
Father's Day lands on June 21, 2020, and to celebrate, Animal Crossing: New Horizons has been updated with a Thank-You Dad Mug that you can keep for yourself and/or send to in-game friends as a gift. (This item is similar to the Thank-You Mom Mug that was released in honor of Mother's Day in May.)
Here's how to buy one or more Thank-You Dad Mugs!
Select "Nook Shopping" on the Nook Stop terminal in the Resident Services building. Or, if you've unlocked the Nook Shopping app on your NookPhone, you can open the Nook Shopping app from anywhere.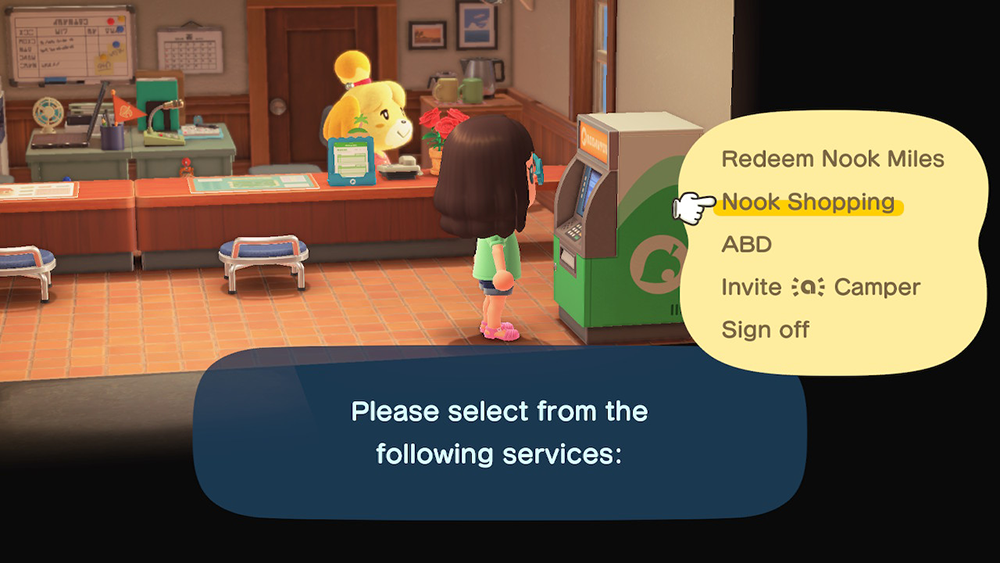 Select "Special Goods."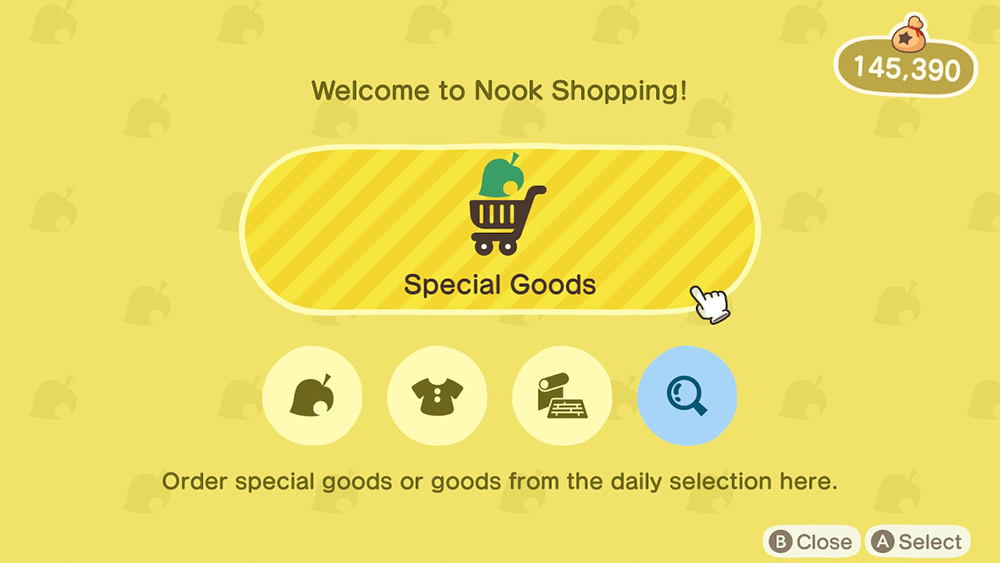 Press "L" on your controller to move to the "Seasonal" item tab.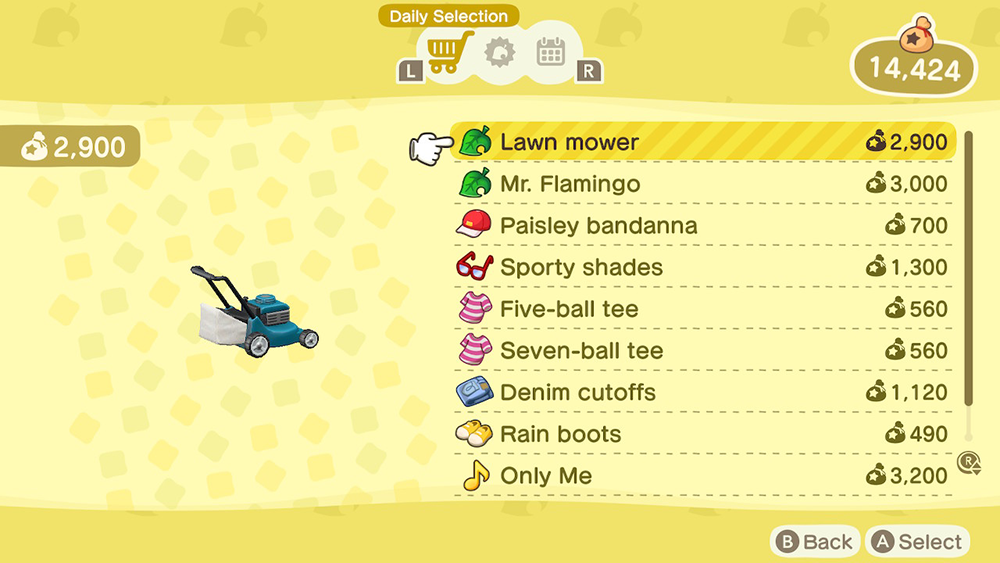 Highlight the Thank-You Dad Mug and press A to select it.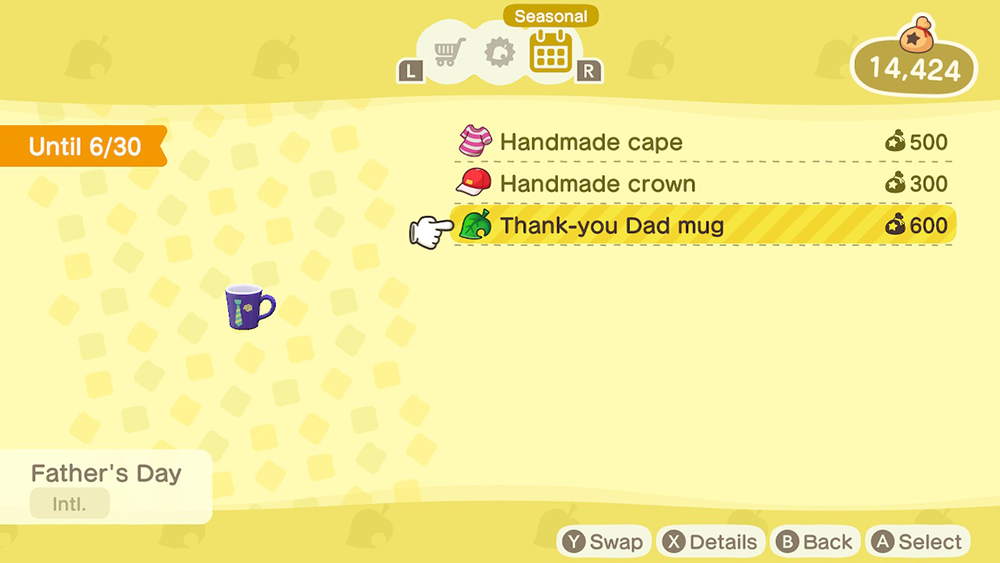 If you want to order the item for yourself, choose "Place Order." The mug will be sent to you through the mail the next day. If you want to send the item to a friend, select "Send as Gift." Each mug costs 600 Bells to purchase.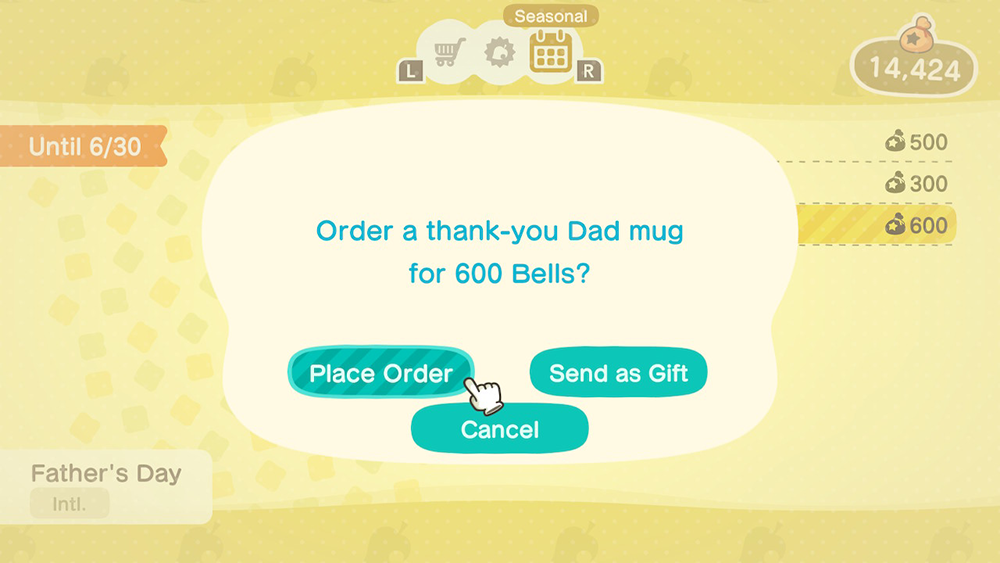 Keep in mind, you have the option of ordering the mug for yourself now, and then sending it through the mail at the airport on Father's Day itself, if you'd prefer the gift to be delivered on June 21.
You can also purchase multiple mugs — even on multiple days — if you want to send this item to more than one person. However, the mug will only be available to purchase until June 30, so make sure to buy as many as you think you'll need before that date.
To learn more about Animal Crossing: New Horizons, or to view the rest of our guides for the game, check out our previous coverage.
Disclosure: Nintendo gave SuperParent a code for Animal Crossing: New Horizons for coverage purposes.