Everything you need to know.
Groundhog Day is February 2, and while Animal Crossing: New Horizons won't host a full event for the holiday, you can still celebrate the day on your island with a new item that's available to purchase from the Nook Shopping catalog: a Resetti Model.
Resetti is a mole character from previous Animal Crossing games, who would appear after players turned off or reset the game without saving first. While Resetti isn't actually a groundhog, we're still excited to see this reference to a familiar character that hasn't appeared in New Horizons as of this writing.
Here's how to get the Resetti Model in Animal Crossing: New Horizons!
Head into the Resident Services building and interact with the Nook Stop Terminal.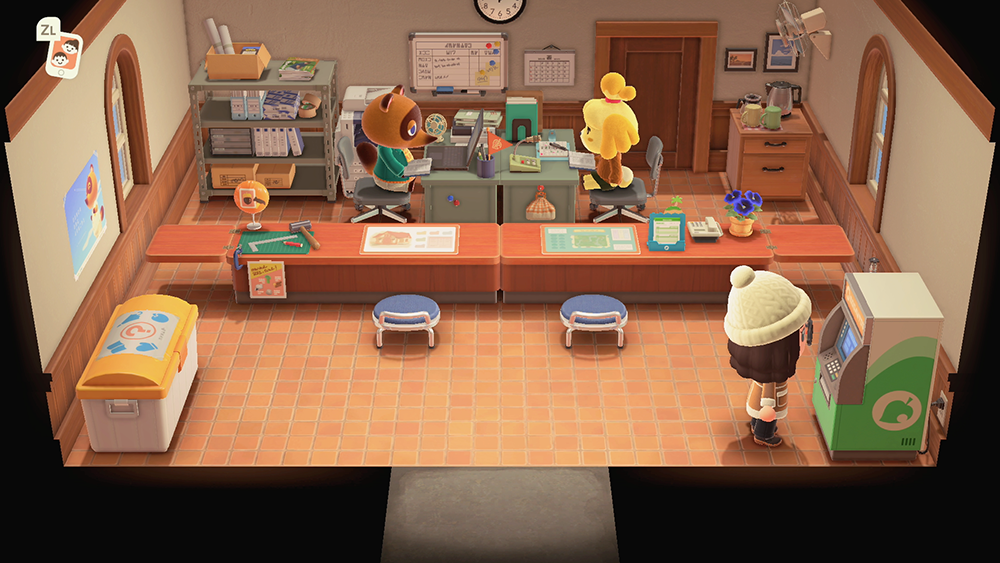 Choose "Nook Shopping." (Remember, if you've unlocked the Nook Shopping app on your NookPhone, you can access the Nook Shopping catalog without going to Resident Services.)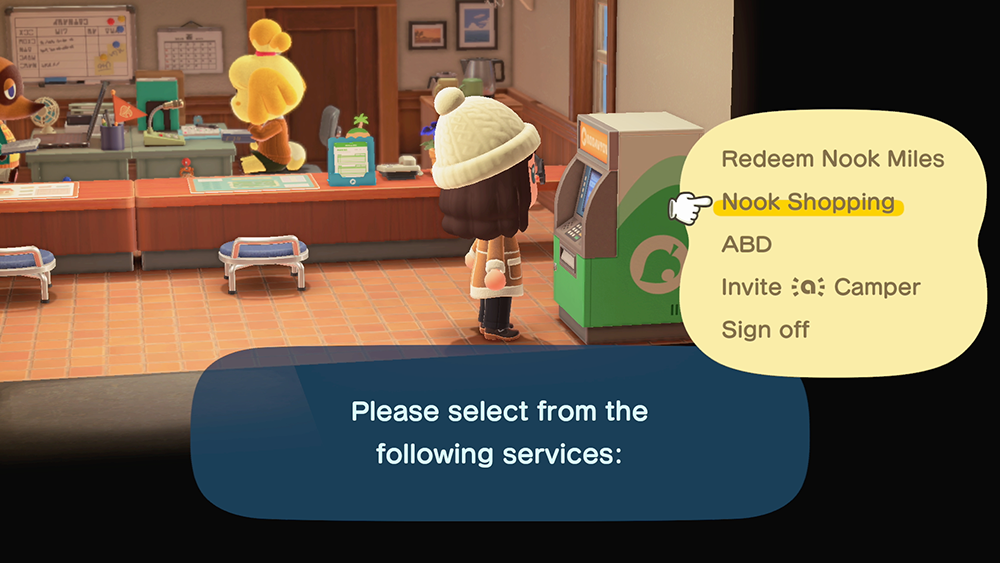 Select "Special Goods."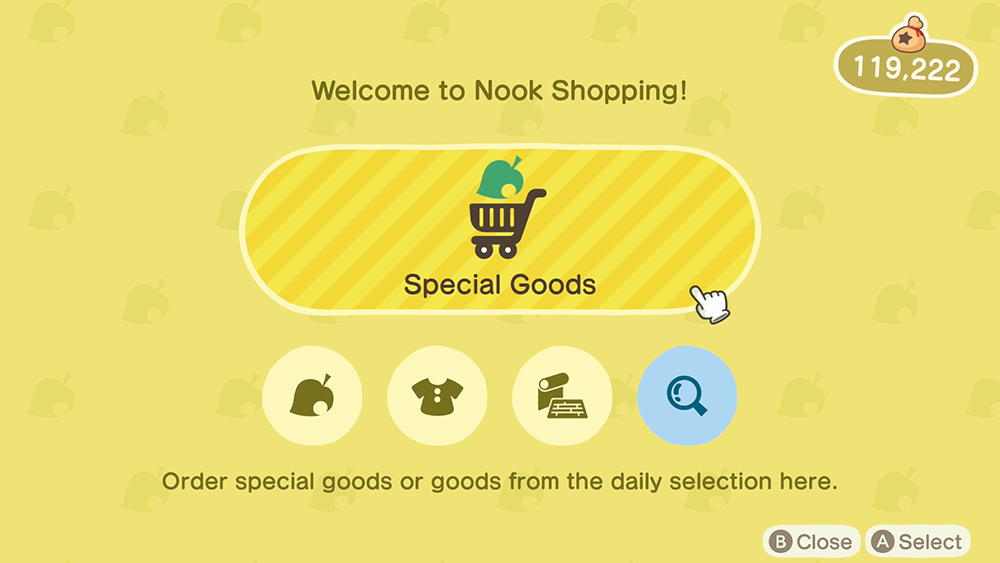 Press "L" on your controller to move to the Seasonal Items tab.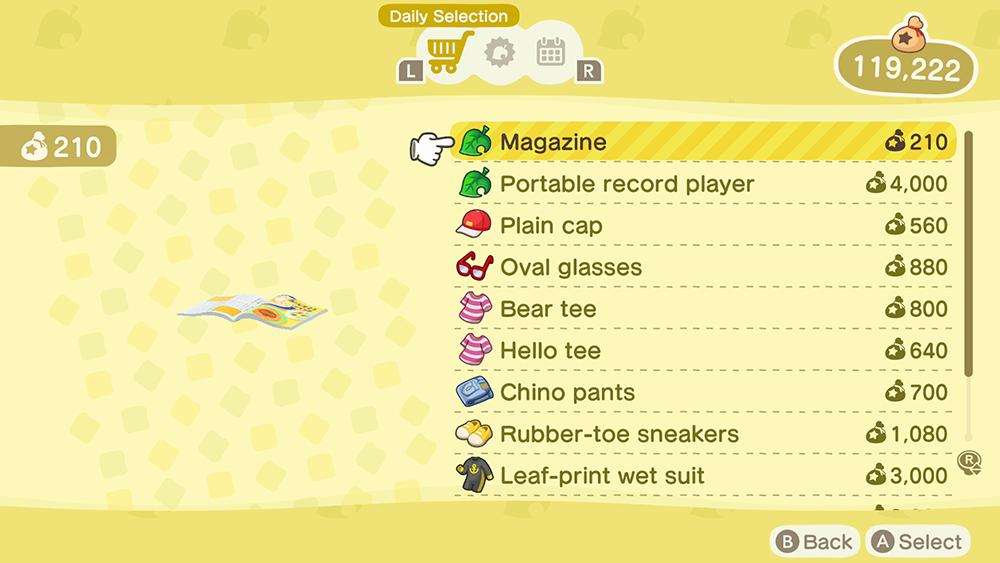 Highlight the Resetti Model and press "A" to select it.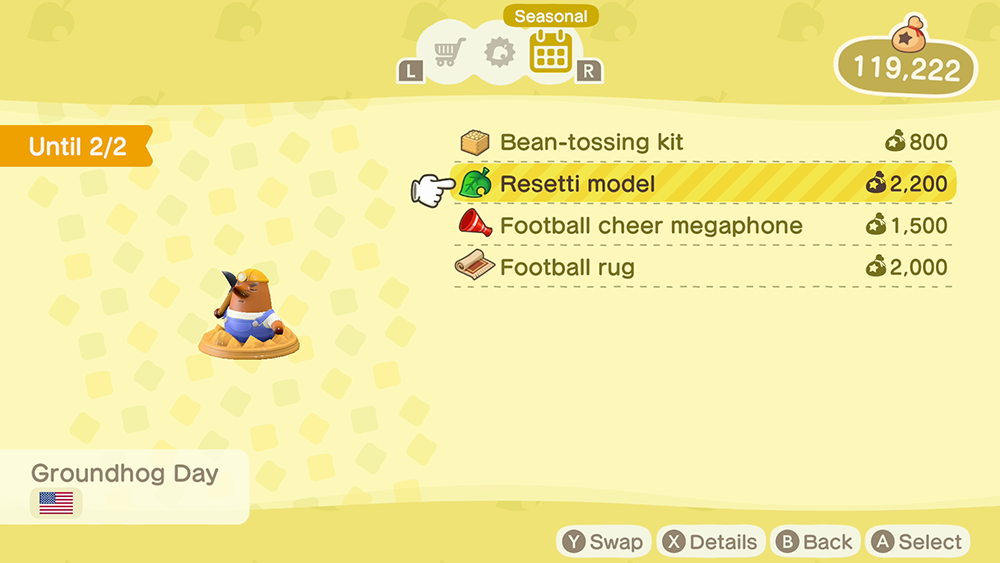 If you want to purchase the Resetti Model for yourself, or to give to a friend at a later time, select "Place Order." Or, if you want to send the model to a friend instantly, choose "Send as Gift." Each Resetti Model costs 2,200 Bells.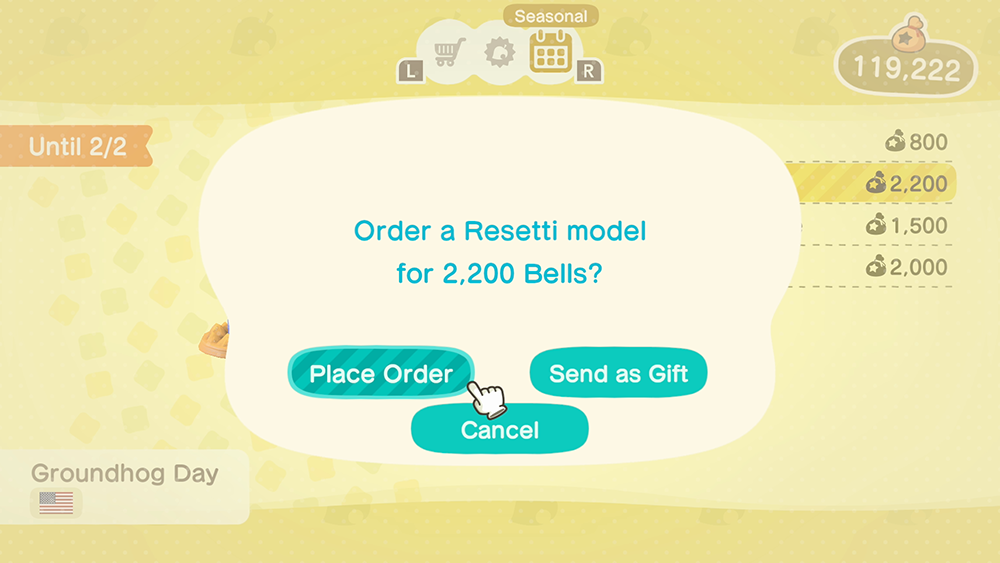 Remember, if you choose "Place Order," you won't receive the Resetti Model until the next day.
The Resetti Model will only be available to purchase until February 2, so be sure to buy as many as you think you'll need now, before it goes away in just a few days!
To learn more about Animal Crossing: New Horizons, or to view the rest of our guides for the game, check out our previous coverage.
What do you think about the Resetti Model in Animal Crossing: New Horizons? Let us know on Twitter at @superparenthq.