You can now express yourself in new ways!
The Winter Update for Animal Crossing: New Horizons added lots of cool new features to the life simulation game. For one, players can now expand their home's storage capacity so they can store more items. Plus, six new hairstyles are now available to unlock.
The game's latest update also added a series of new Reactions for players to unlock for their in-game character. These Reactions can be found in a "Hip Reaction Collection," which is now available to purchase with Nook Miles.
As reported by GameWith, the Hip Reaction Collection includes nine Reactions: Sit Down, Wave Goodbye, Take a Picture, Sniff Sniff, Work Out, Yoga, Here You Go, Excited, and Ta-da.
Our guide will show you how to get the Hip Reaction Collection for yourself!
Interact with the Nook Stop terminal inside the Resident Services building.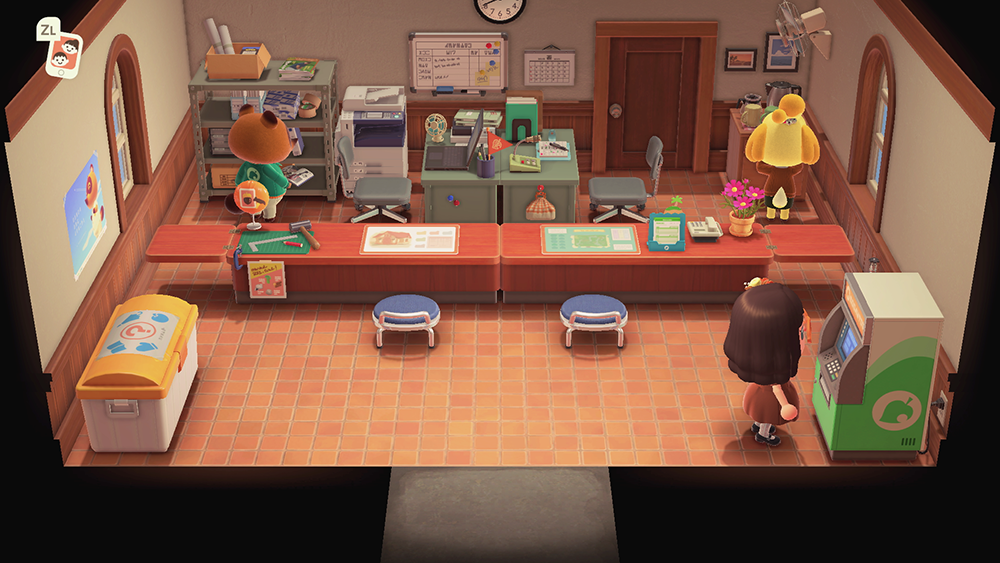 Select "Redeem Nook Miles."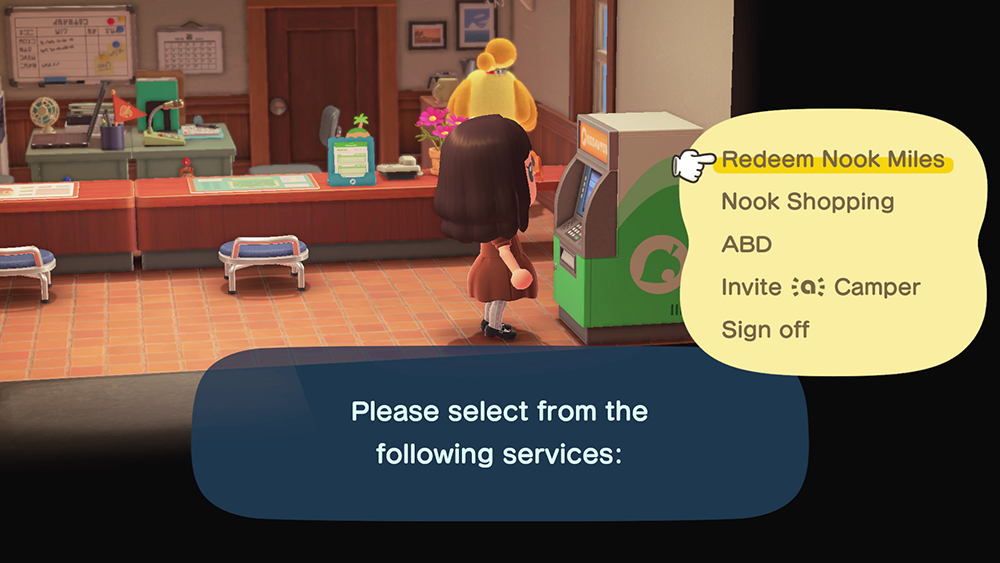 Move your cursor down to the "Hip Reaction Collection" and press the "A" button to select it. It costs 2,700 Nook Miles.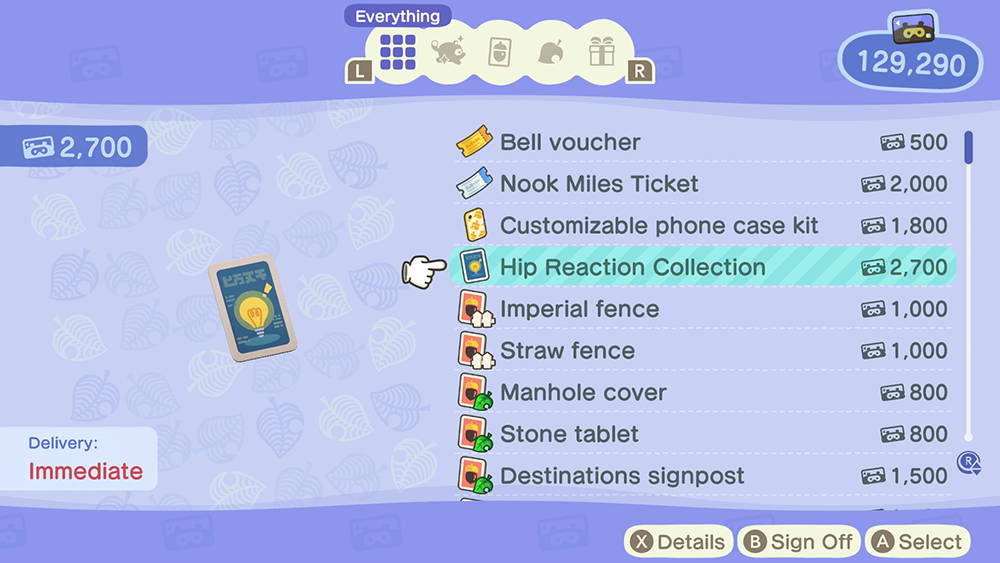 Choose "Redeem" to confirm that you want to spend the 2,700 Nook Miles on the Hip Reaction Collection.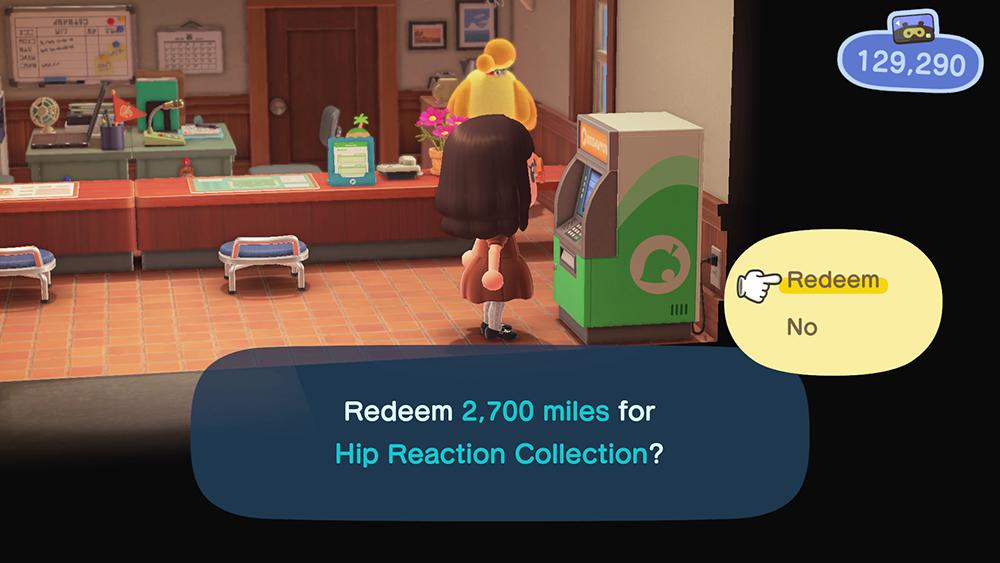 From there, the Nook Stop terminal will take your Nook Miles and print your order, and your character will automatically learn the new Reactions!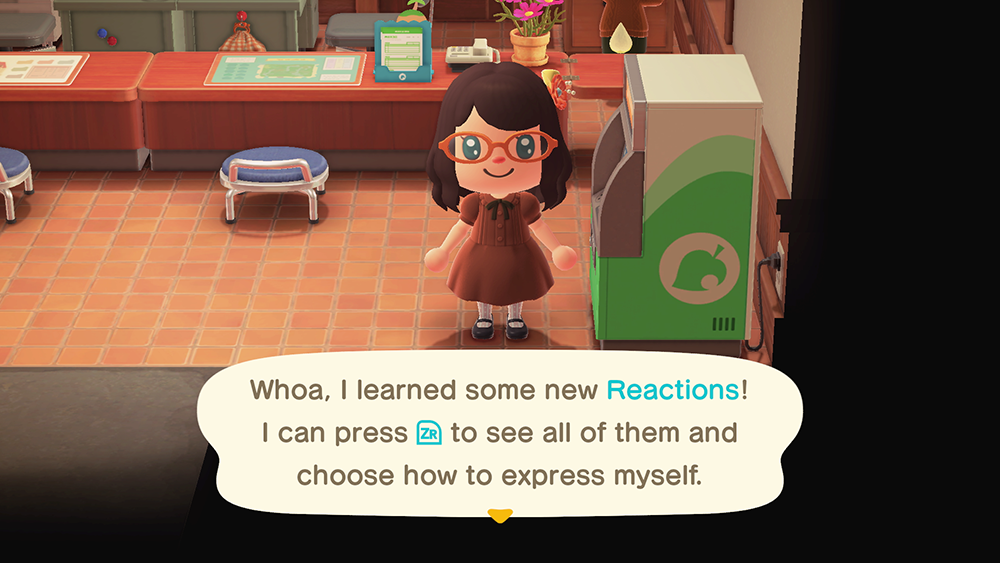 To learn more about Animal Crossing: New Horizons, or to view the rest of our guides for the game, check out our previous coverage.
Disclosure: Nintendo gave SuperParent a code for Animal Crossing: New Horizons for coverage purposes.