These outfits will only be available for a limited time.
Nintendo added two new limited edition items to Animal Crossing: New Horizons, inspired by a Chinese folktale called "The Cowherd and the Weaver Girl."
According to Wikipedia, in this story, a "cowherd" and a "weaver girl" fell in love, but weren't allowed to be together, so "they were banished to opposite sides of the heavenly river (symbolizing the Milky Way)." You can learn more about this folktale here.
In New Horizons, you can purchase two different outfits inspired by this story: the Hikoboshi Outfit and the Orihime Outfit. Here's how to do just that!
Head into the Resident Services building and select "Nook Shopping" on the Nook Stop terminal. Or, if you've unlocked the Nook Shopping app on your NookPhone, remember that you can access the Nook Shopping catalog from anywhere.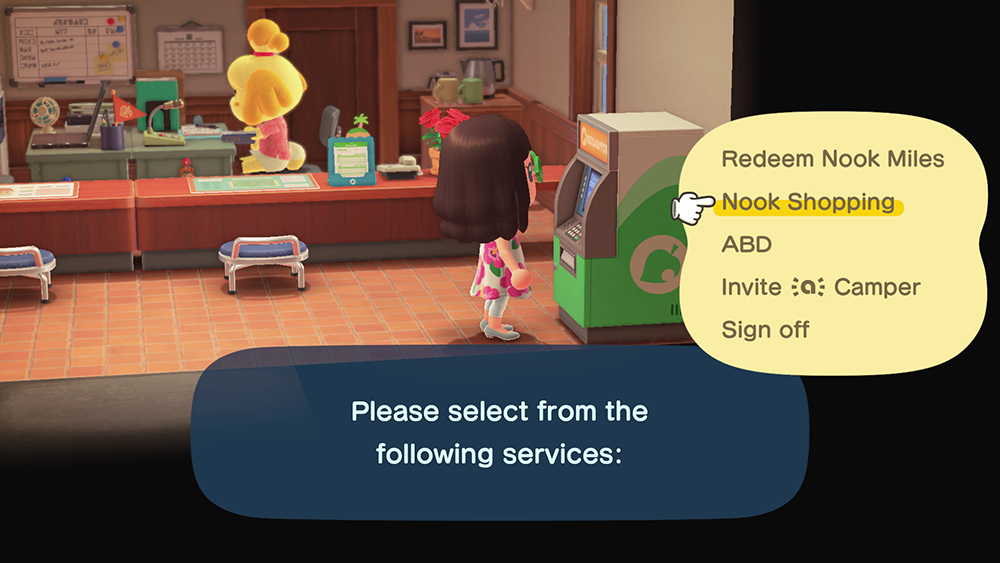 Select "Special Goods."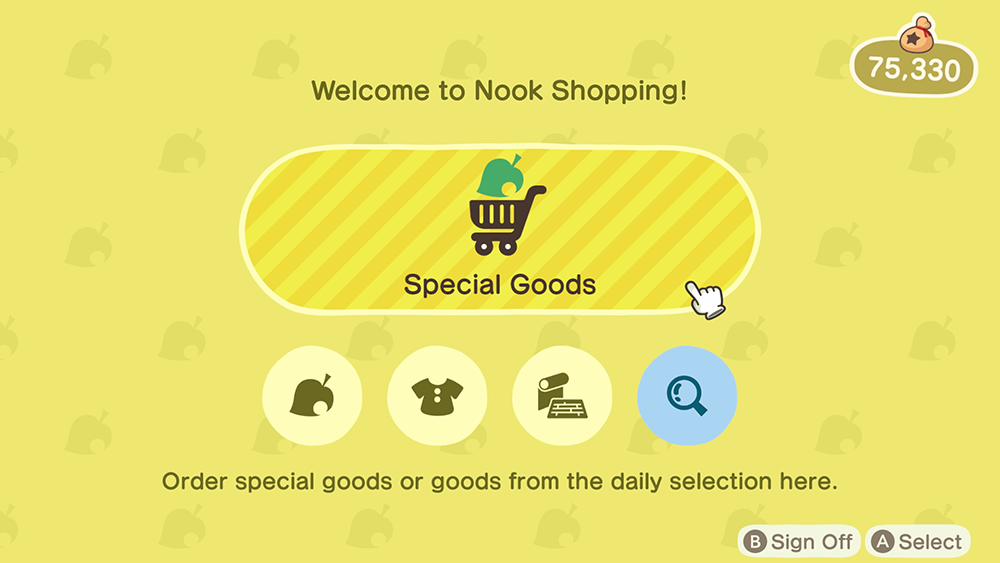 Now, press "L" on your controller to move to the tab containing "Seasonal" items.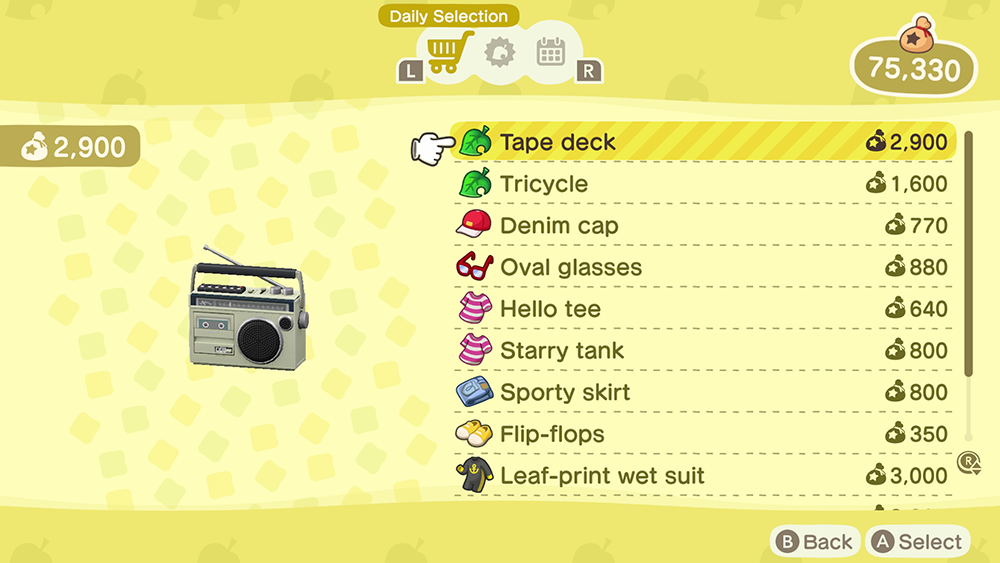 Highlight either the Hikoboshi Outfit or the Orihime Outfit, and press "A" to select it.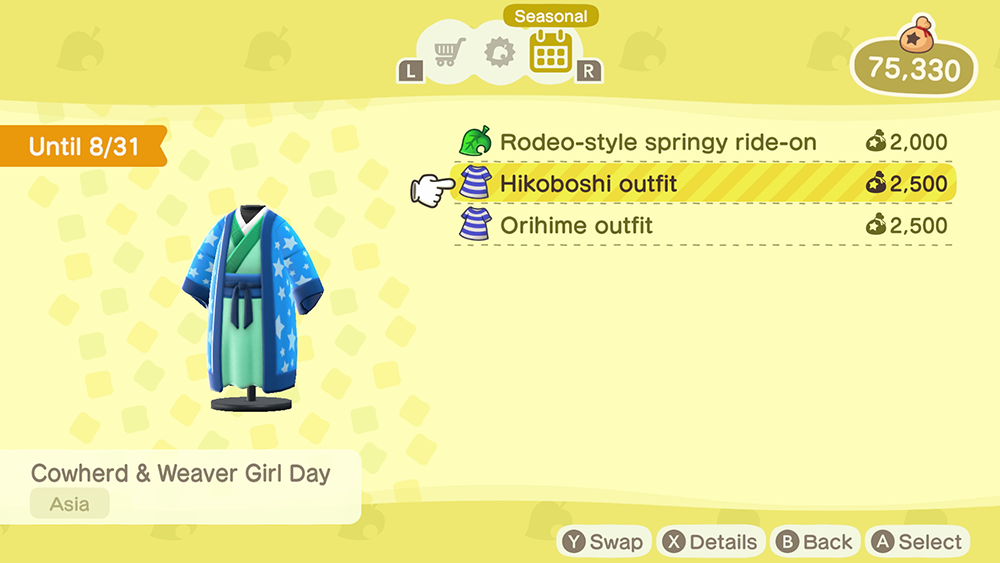 If you want to order the outfit for yourself, or to send to someone later on, select "Place Order." Or, if you want to send the outfit to someone as a gift right now, choose "Send as Gift."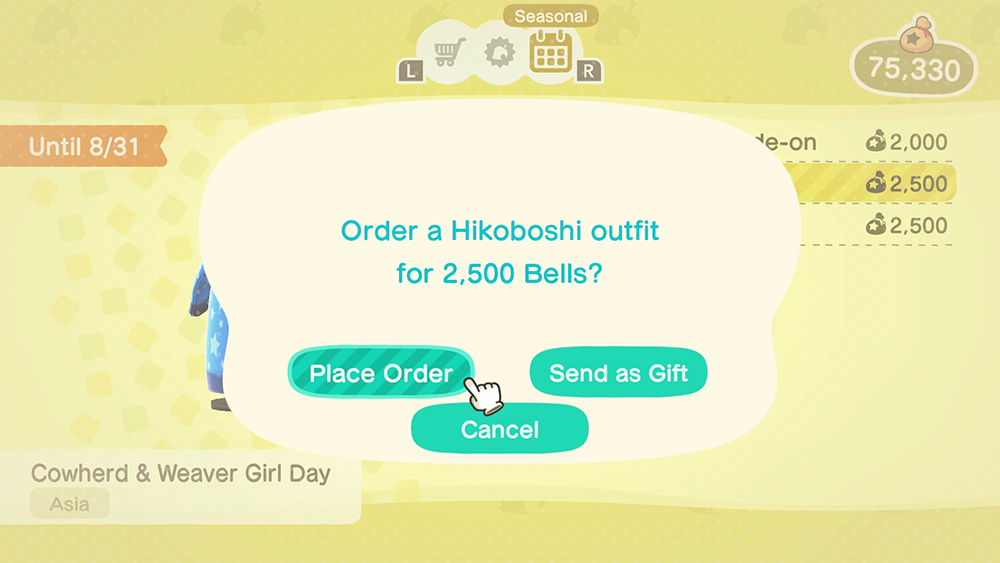 Each outfit costs 2,500 Bells to purchase, and you can buy more than one of each outfit if you'd like. Keep in mind that if you select "Place Order," you won't receive the item until it shows up in your mailbox the next day.
These outfits will only be available to purchase until August 31.
To learn more about Animal Crossing: New Horizons, or to view the rest of our guides for the game, check out our previous coverage.
Disclosure: Nintendo gave SuperParent a code for Animal Crossing: New Horizons for coverage purposes.