You no longer have to visit Resident Services to withdraw or deposit Bells!
As part of the Version 2.0 update for Animal Crossing: New Horizons, players can now purchase ABD machines that they can place around their island.
These ABD machines allow players to deposit Bells into their Bank of Nook account, as well as withdraw Bells from their account whenever they want, without having to visit the Nook Stop terminal in the Resident Services building.
Check out our video guide below to see how to get an ABD machine for your island, or keep reading for the details!
According to IGN, before you can purchase an ABD machine for your island, you'll need to have completely upgraded your house and paid off your final loan.
Once that's done, head to the Resident Services building and interact with the Nook Stop terminal. Choose "Redeem Nook Miles," and then use the "L" or "R" buttons on your controller to move to the "Items" tab.
Now, scroll to the bottom of the Items tab and you'll find the ABD machine. A single ABD machine costs 9,900 Bells. Once you purchase an ABD machine, it will be delivered to your in-game mailbox the next day.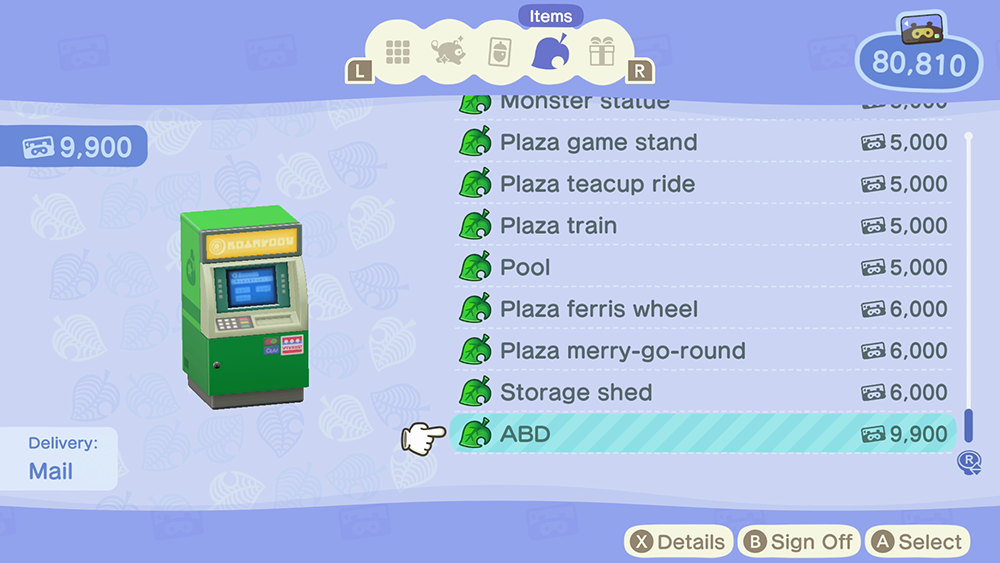 Keep in mind, you can purchase more than one ABD machine if you want to have easier access to your Bells anywhere on your island.
Have fun!
To learn more about Animal Crossing: New Horizons, or to view the rest of our guides for the game, check out our previous coverage.
Disclosure: SuperParent received a code for Animal Crossing: New Horizons for coverage purposes.
Editor's note (11/04/2021): This guide has been updated with details about unlocking access to the ABD machine.