Your mailbox has a limited amount of space.
As you build new friendships and even play with real-world friends in Animal Crossing: New Horizons, it's likely that your in-game mailbox will soon be overflowing with letters from animals, other players, Dodo Airlines, and more.
Your mailbox can hold a lot of letters — up to 300 — and you can keep it organized so that only your favorite letters (those you want to keep) stand out. If you ever want to organize your mailbox by deleting unwanted letters, this is how to do it!
Open your mailbox and select the letter you want to throw away.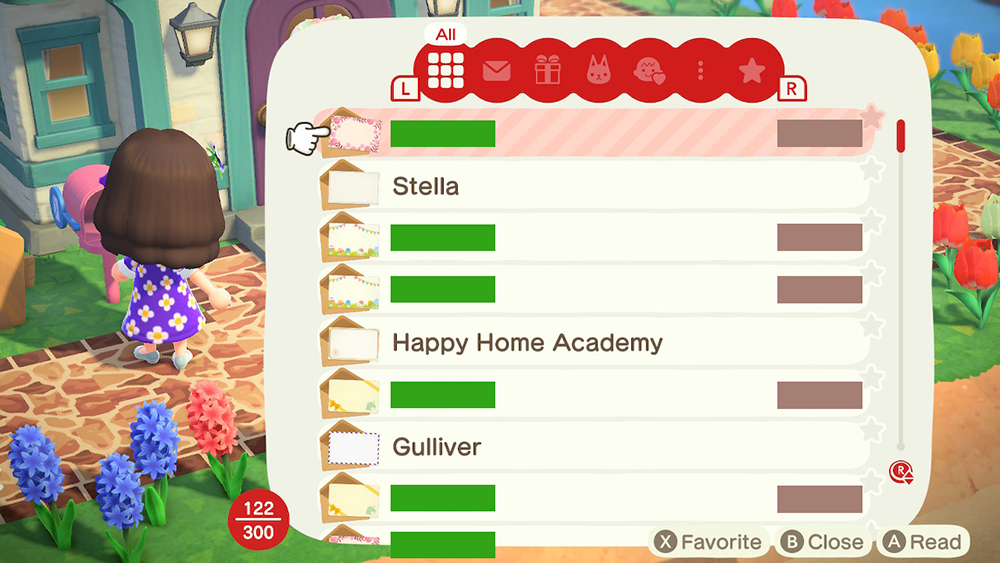 Press the "-" button on your controller.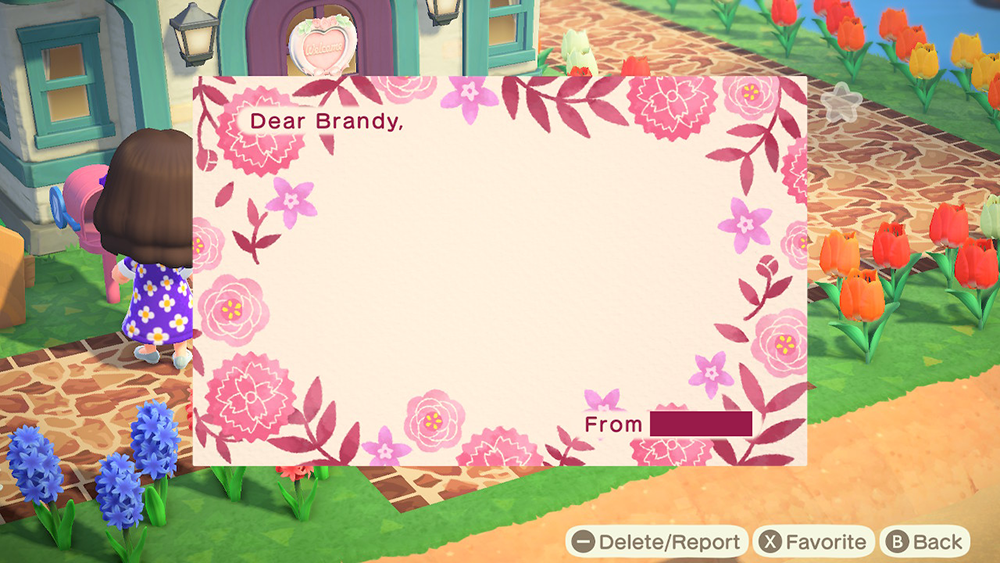 Select "Throw Away" to confirm you want to throw the letter out.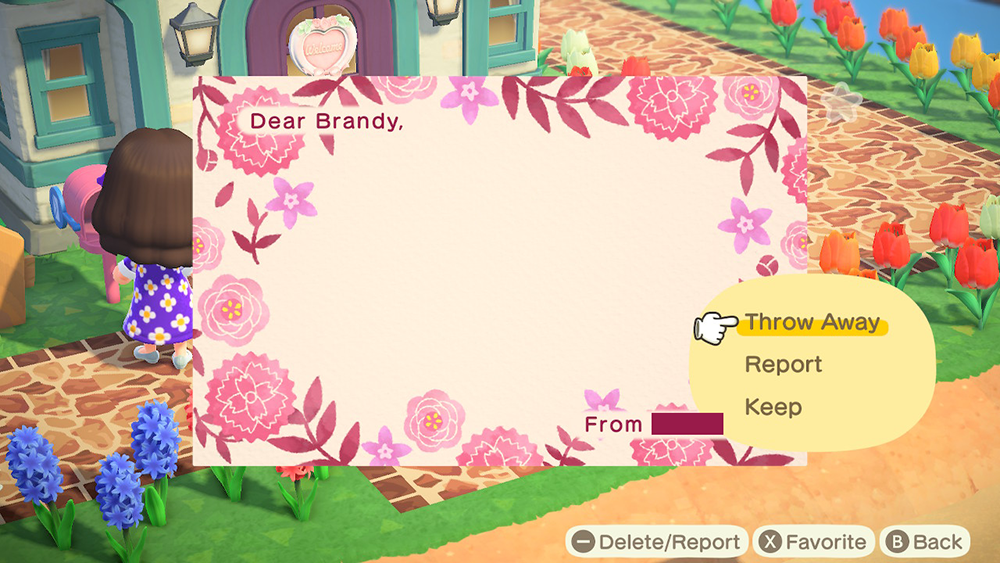 And that's all there is to it! Once you select "Throw Away," the letter will be permanently deleted. But don't worry! If you've marked a letter as a "Favorite," it can't be thrown away, even if you accidentally select the "Throw Away" option.
To learn more about Animal Crossing: New Horizons, or to view the rest of our guides for the game, check out our previous coverage.
Disclosure: Nintendo gave SuperParent a code for Animal Crossing: New Horizons for coverage purposes.

Brandy Berthelson has been writing about video games and technology since 2006, with her work appearing on sites including AOL Games, Digital Spy, and Adweek. When she's not gaming, Brandy enjoys crafting, baking, and traveling with her husband.