You have multiple title options to choose from.
In Animal Crossing: New Horizons, every player has a passport, or profile, that shows a bit of information about their account, such as the name of their island and the fruit they started with. Your passport will also contain your current title.
While your original title is selected for you, you can change your title whenever you want by opening the Passport app on your Nook Phone. However, rather than being able to type your own title, you're allowed to choose a title by mixing and matching words and/or phrases that are separated into two columns. Follow our guide to see how this works.
Press "ZL" to open your Nook Phone and select "Passport."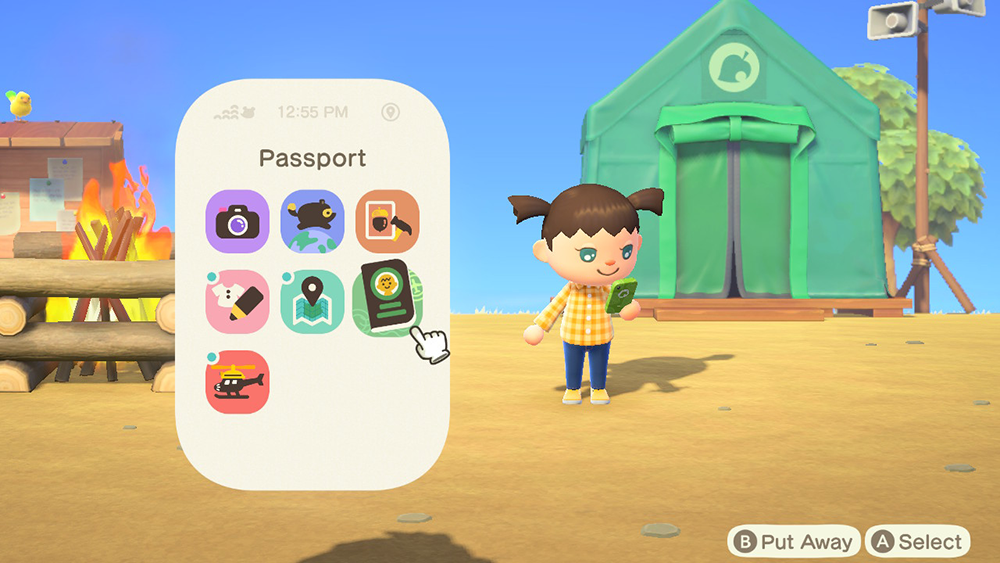 Press "A" to edit your profile.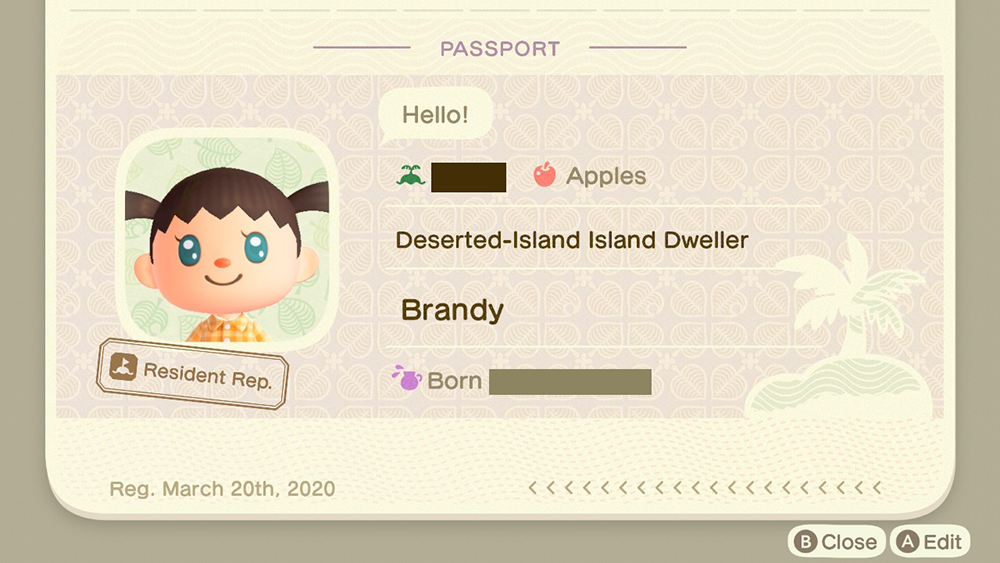 Select "Title."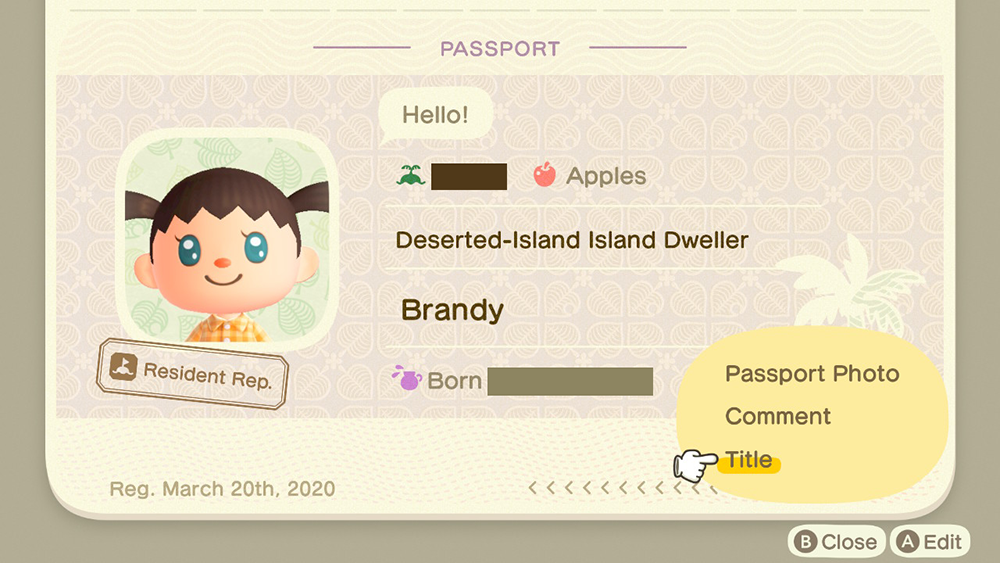 Scroll through the two columns of words and phrases to select the ones you want to use. You can press left or right to move between the two columns.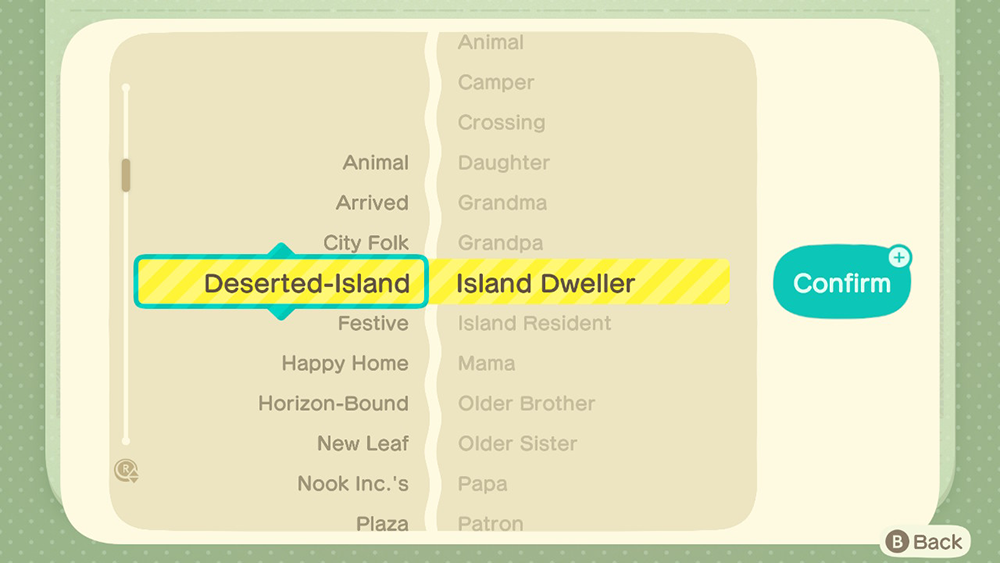 When you're done making changes, select "Confirm" to save your new title!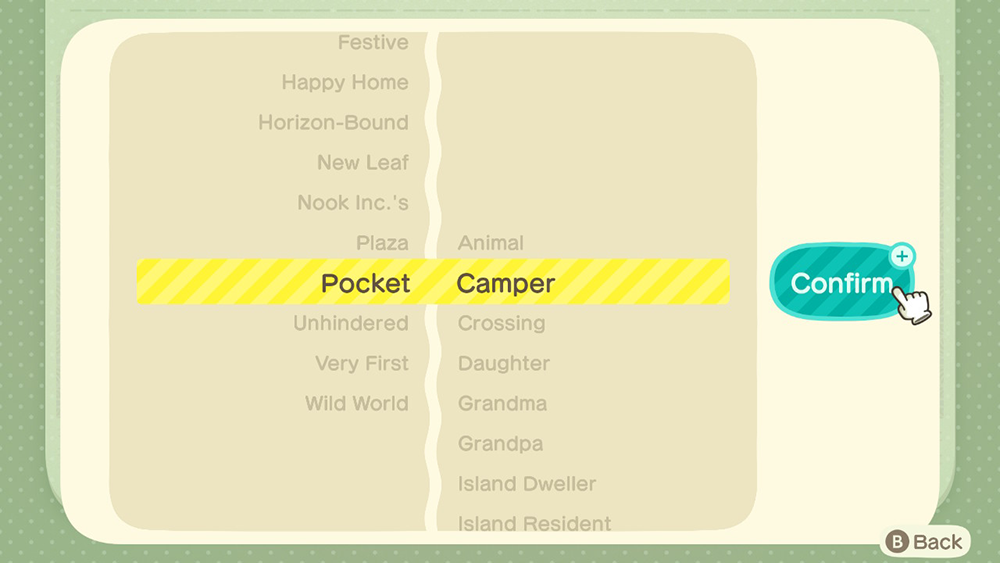 For more information about Animal Crossing: New Horizons, or to see more of our guides for the game, check out our previous coverage.
Disclosure: Nintendo sent SuperParent a code for Animal Crossing: New Horizons for coverage purposes.

Brandy Berthelson has been writing about video games and technology since 2006, with her work appearing on sites including AOL Games, Digital Spy, and Adweek. When she's not gaming, Brandy enjoys crafting, baking, and traveling with her husband.