You can change your roof, front door, and more!
In Animal Crossing: New Horizons, you can expand your house a number of times, and as you do, you'll unlock different ways to customize the appearance of its exterior. For instance, you can change the color of your roof and front door, as well as choose from different kinds of mailboxes.
We're here with a step-by-step guide that will show you how to customize the look of your house!
In the Resident Services building, sit at Tom Nook's station (the one on the left).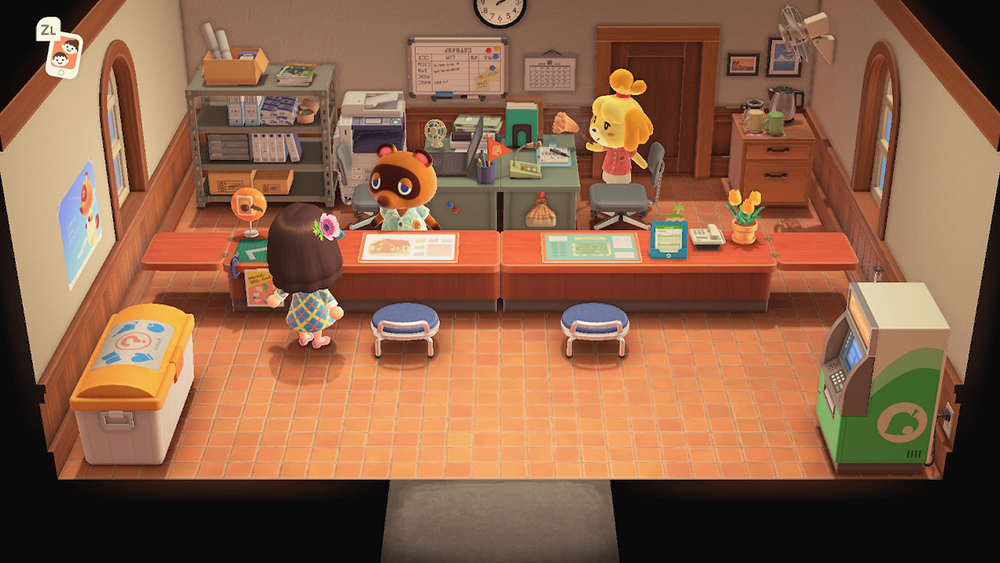 Talk to Tom Nook and select "About my home…"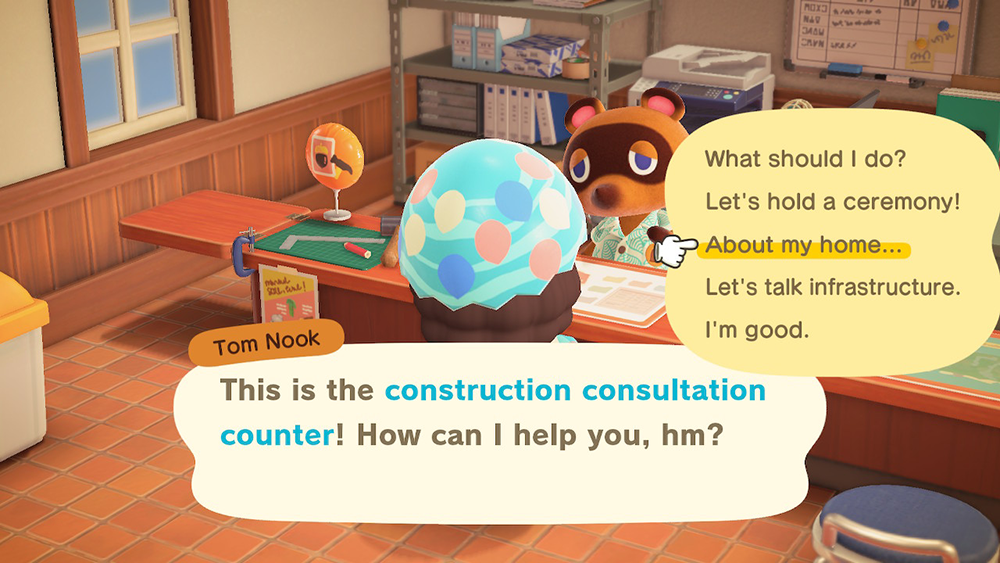 Choose "I want to customize."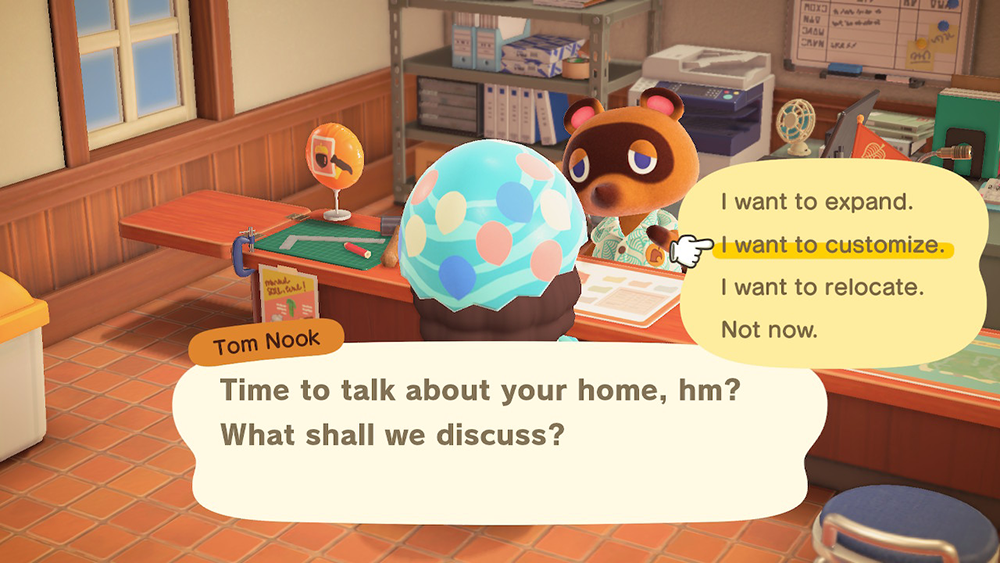 Tom will tell you that customizing the outside of your home costs 5,000 Bells (if you've fully upgraded and paid off your home, this will be free). Select "Yes, please!" to continue the process.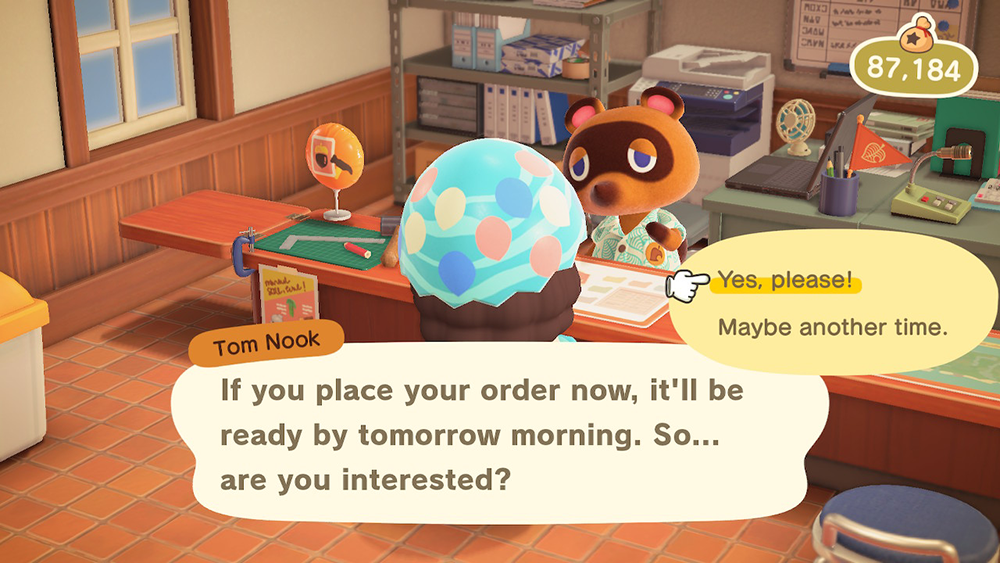 To start, you'll see the different options you have for your house's roof color. Highlight one and press "A" to preview it on the house on the left side of the screen.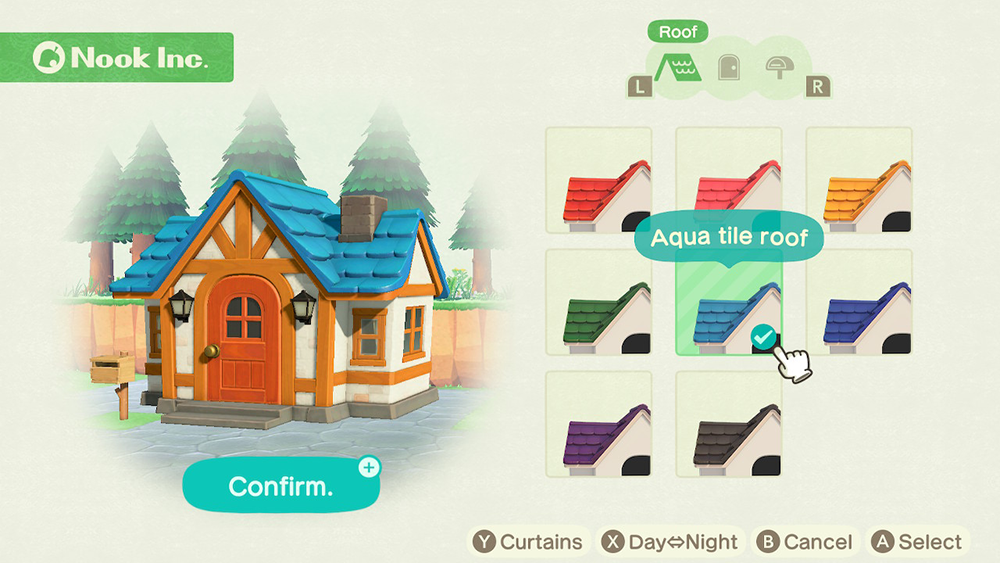 From there, you can press "R" on your controller to move to the "Door" and "Mailbox" screens, where you can preview the different options that are available. Anytime you see an option you want to preview, highlight it and press "A" to place it on the house on the left side of the screen.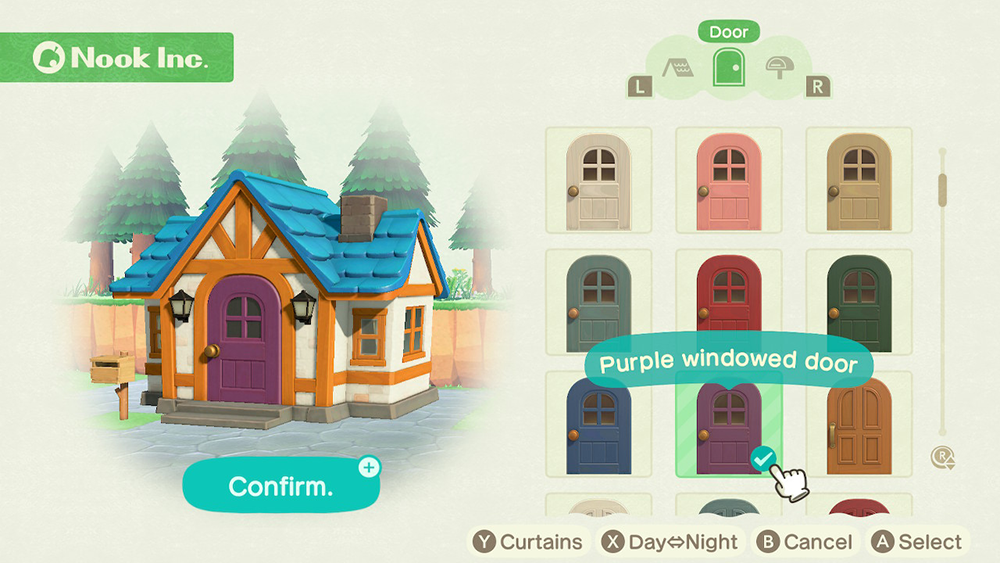 You can also press "Y" to view a preview of the house with the curtains closed, and press "X" to view a preview of what the house will look like at night with the lights on inside.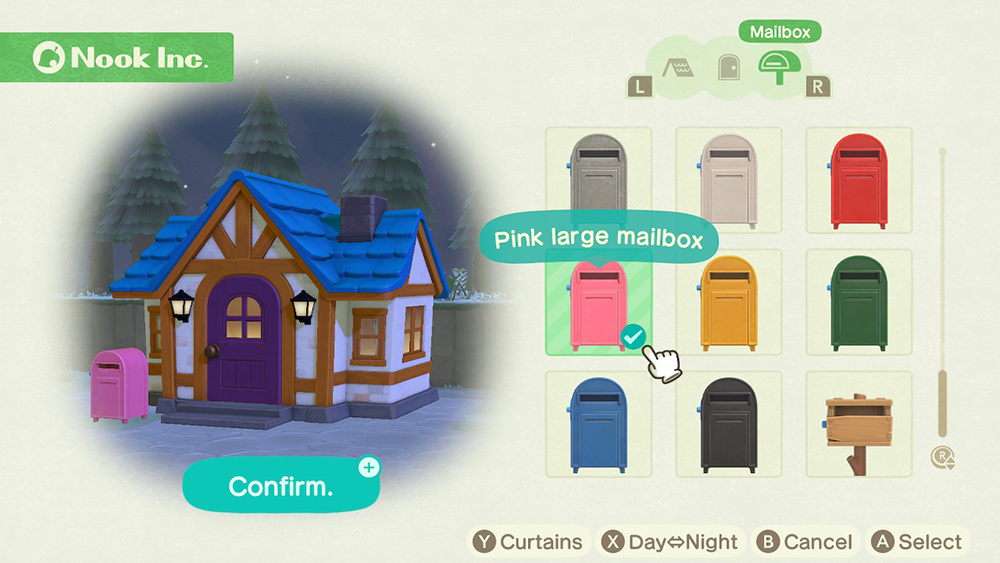 When you've made your desired selection(s) for your home, select "Confirm" (or press "+" on your controller).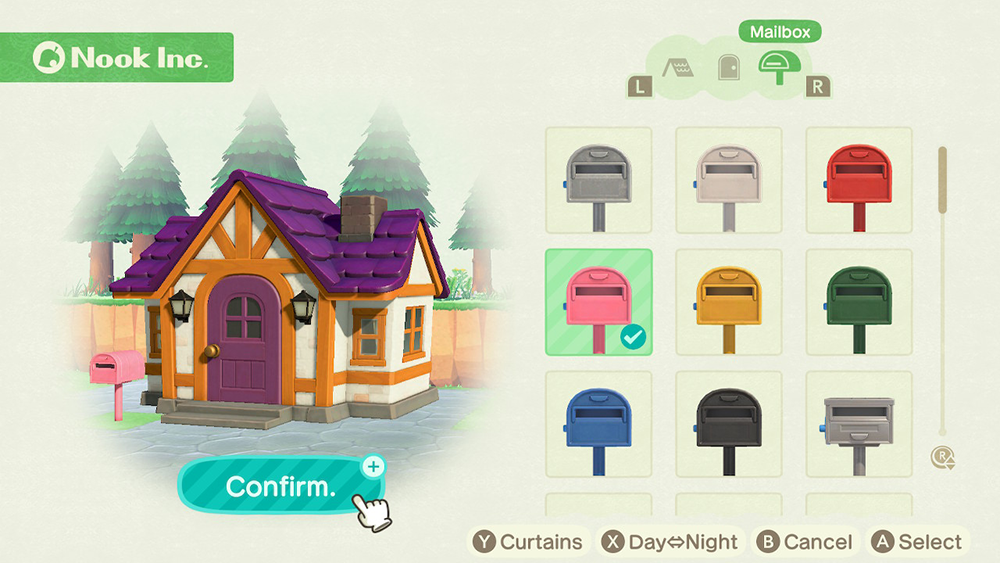 Select "OK!" to confirm your order.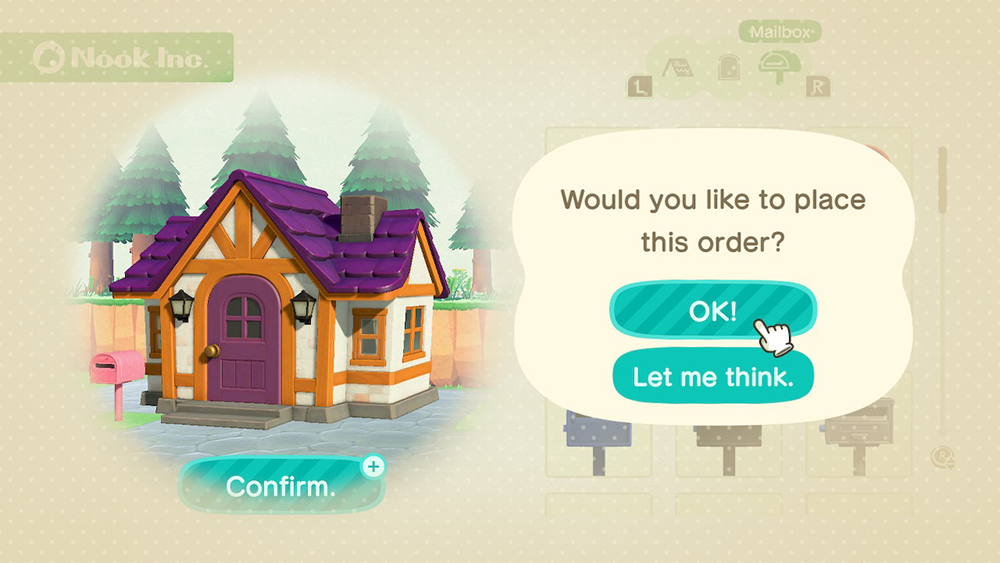 Tom Nook will then take your 5,000 Bells, and he'll tell you that your changes will be ready tomorrow morning.
Anytime you want to change the look of your house again, just follow these steps! Just remember that it will cost 5,000 Bells each time you want to make a change.
To learn more about Animal Crossing: New Horizons, or to view more of our guides for the game, check out our previous coverage.
Disclosure: Nintendo gave SuperParent a code for Animal Crossing: New Horizons for coverage purposes.