The Custom Designs Portal has been updated with new features.
While Wave 2 of the Summer Update for Animal Crossing: New Horizons mainly focused on the new fireworks shows and dreaming features, it also made some additional changes to the life simulation game.
As Instagram user 8bitbish spotted, you can now mark creators as "favorites" within the Custom Designs Portal in the Able Sisters Shop. If you find a creator whose designs you like, you can add them to your favorites to easily view their designs at any time. That is, you won't have to enter their creator code each time you want to view their designs, because they'll appear on your new "Favorites Search" list.
Here's how this feature works!
Head into the Able Sisters shop and interact with the Custom Designs Portal.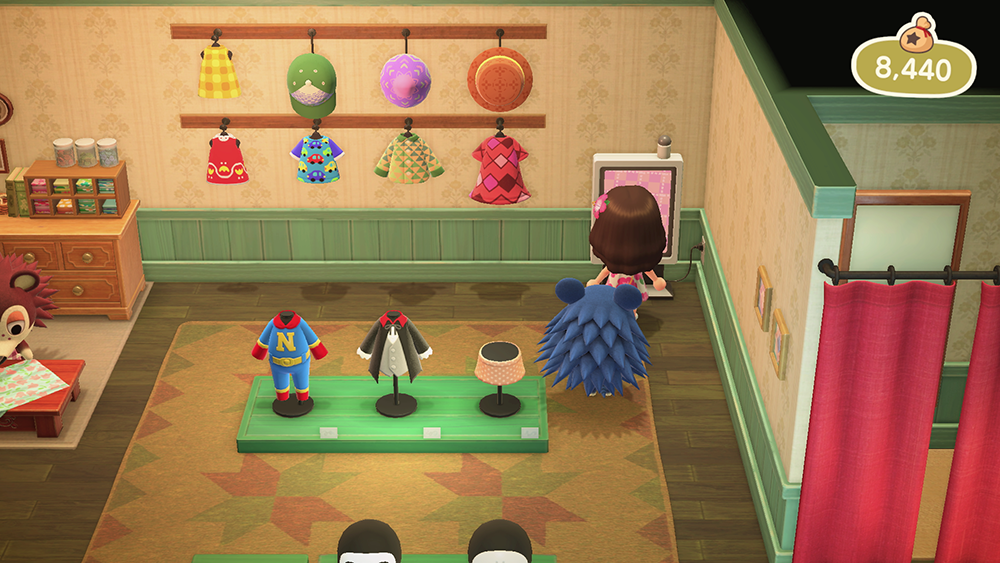 If you know the player's creator ID, select "Search by Creator ID." Or, if you only know the code for one of their designs, select "Search by Design ID" instead.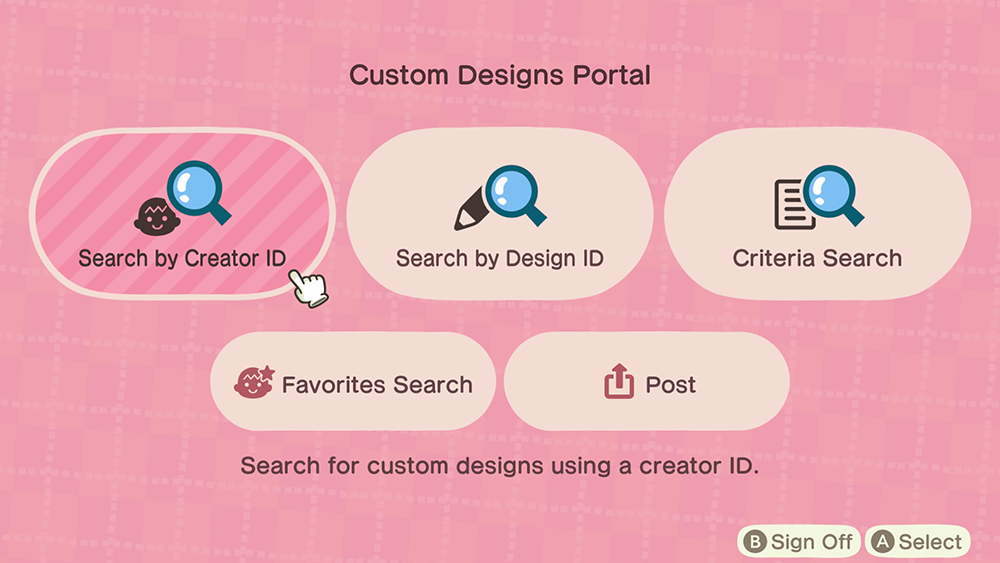 Enter the ID for the creator or design.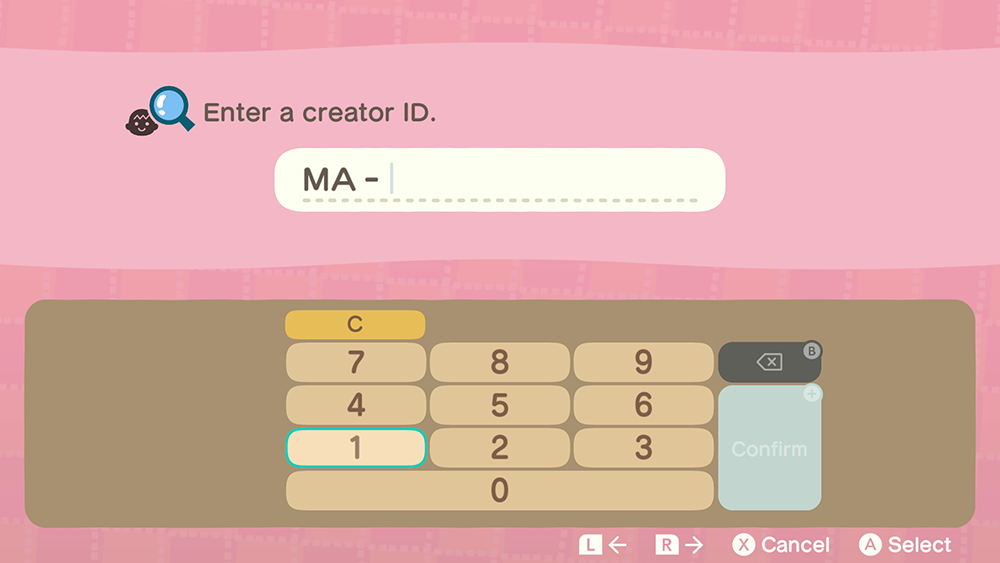 If you search for a design, you'll automatically go to that design's page. If you searched for the player's Creator code, select one of their designs (it doesn't matter which).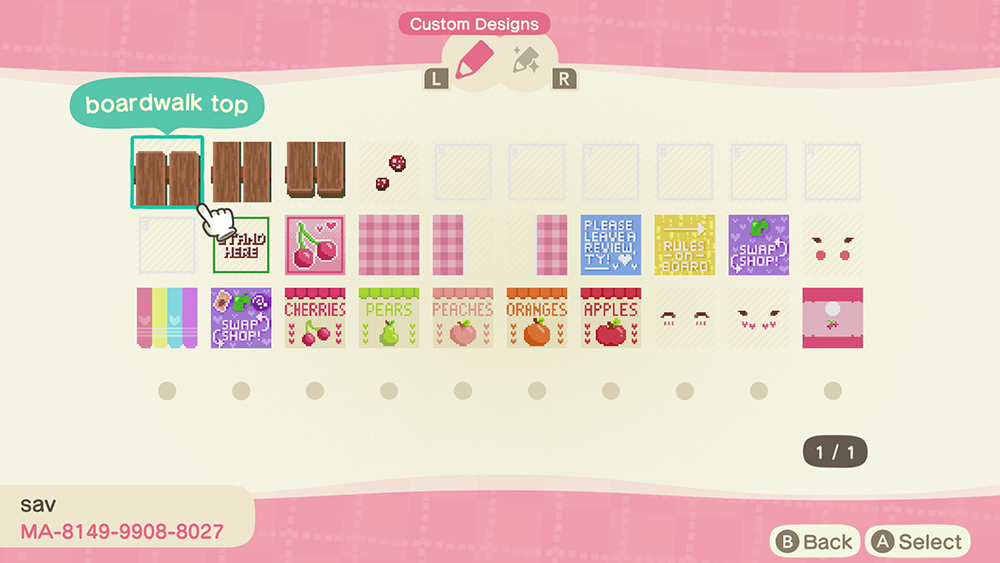 Once you're on the page for one of the player's designs, press "X" on your controller to add this creator to your favorites.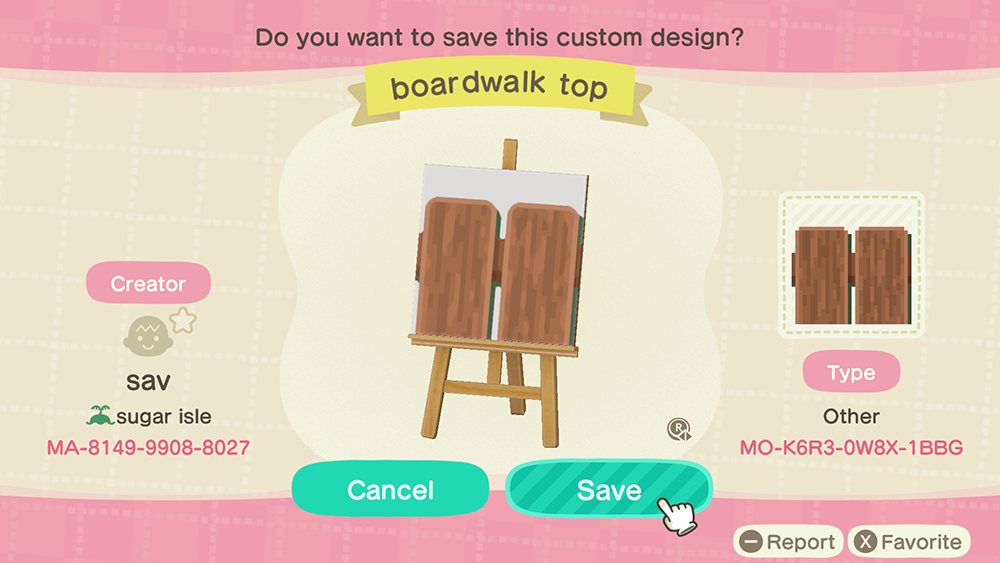 From there, you'll be able to easily find this creator's designs at any time when you interact with the Custom Designs Portal. Just select "Favorites Search" on the portal's main menu.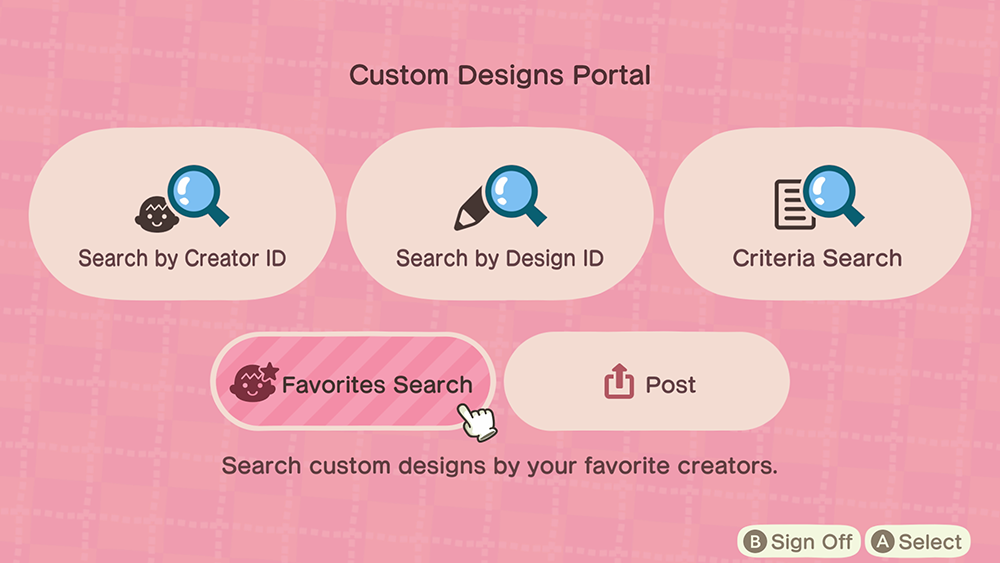 This will show you a list of all of the creators you've "favorited." Selecting one will take you to their designs without the need to re-enter their code(s).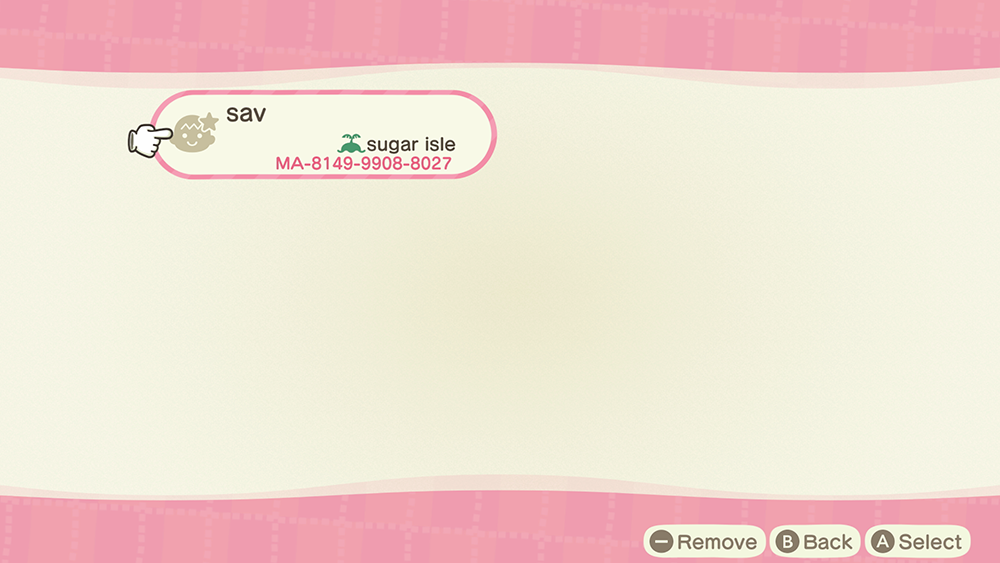 To learn more about Animal Crossing: New Horizons, or to view the rest of our guides for the game, check out our previous coverage.
Disclosure: Nintendo gave SuperParent a code for Animal Crossing: New Horizons for coverage purposes.