'Best Friends' can do more than regular friends when they visit each other's islands.
In Animal Crossing: New Horizons, you can visit your friends' islands, as well as invite other players to visit your own island for some multiplayer fun.
When someone visits your island, they won't be able to do certain things, like use their shovel or axe. This also applies when you visit someone else's island — you won't be able to use your axe or shovel. This prevents players from doing "bad" things like digging up someone's flowers or chopping down their trees without the other player's permission.
However, you have the option to become "best friends" with another player, which allows you both to use your shovel and axe when you're hanging out together. (Obviously, you'd only want to become "best friends" with players that you really trust.)
To become best friends with someone, you need to send them a request to become best friends. It's a two-way decision, so the other player has to agree to become best friends with you before it will actually happen.
When you want to invite someone to become a best friend, just follow these steps!
Open your Nook Phone and select the Best Friends List app. Depending on how much you've played New Horizons (and how many features you've unlocked), this app may be on the second page of your Nook Phone's app screen.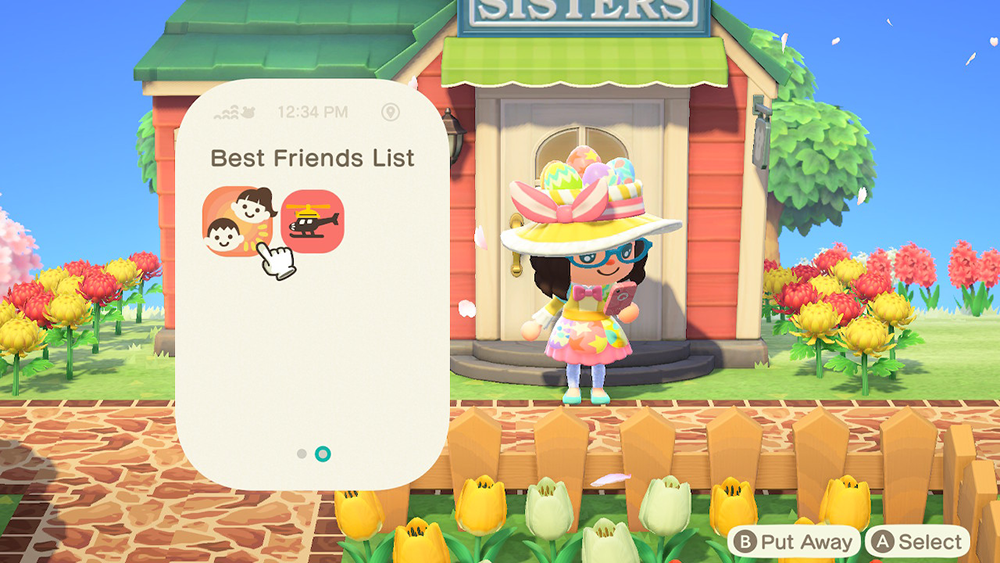 Press "R" multiple times until you reach the "Friends" tab.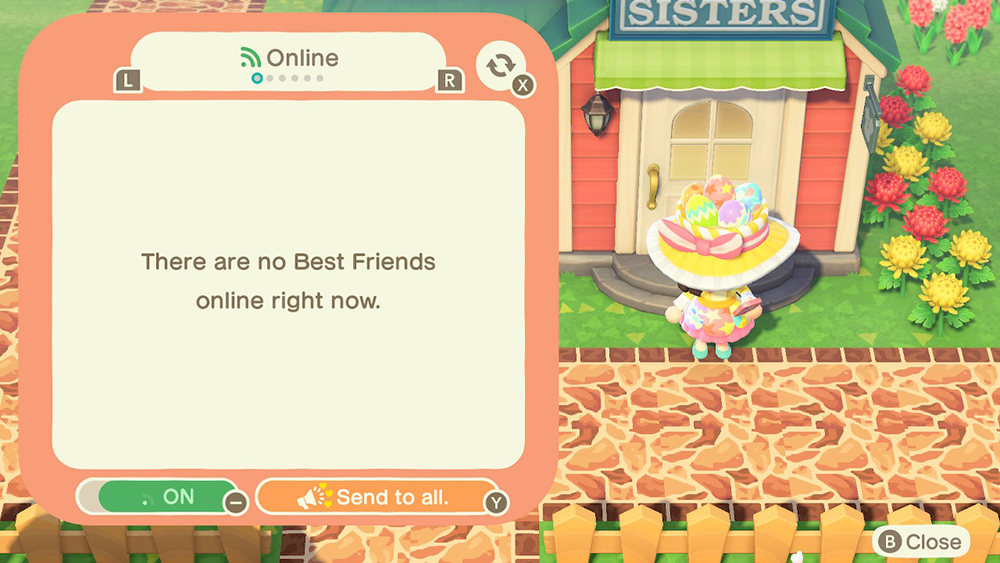 Highlight the friend you want to invite to be best friends and press "A" to select them. Choose "Ask to Be Best Friends."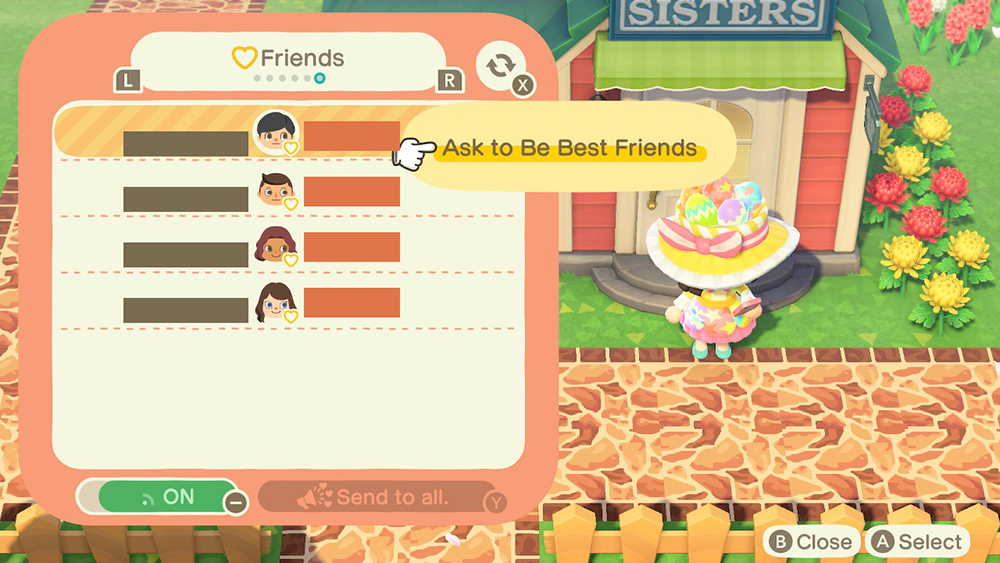 The game will then send a request to that player, asking them to become your best friend!
You can view all of the requests you've sent on the "Best Friend Outbox" tab of the Best Friends List app.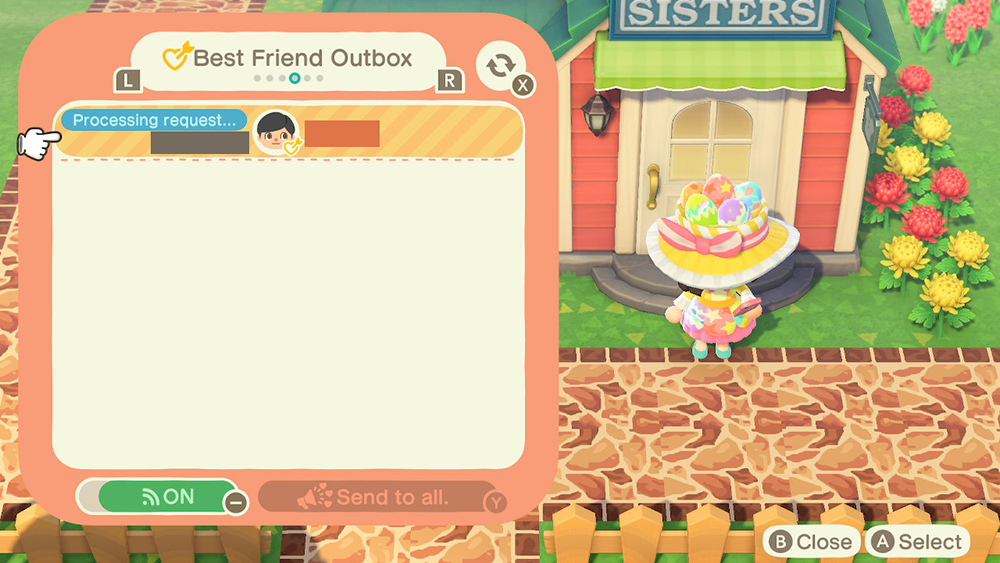 If you ever receive one of these requests from another player, you can view it on the "Best Friend Inbox" tab.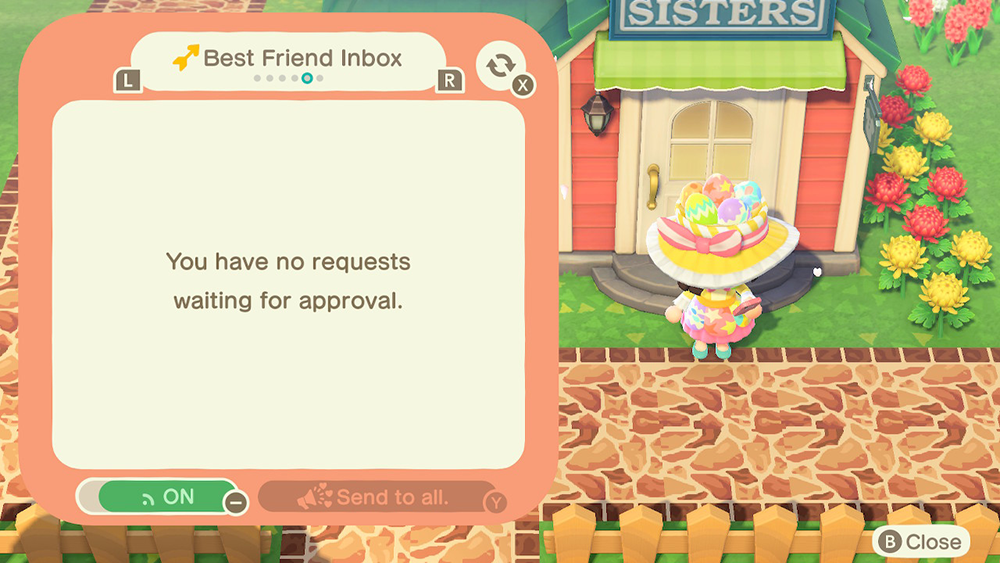 And that's all there is to it! Have fun adding best friends in your game!
To learn more about Animal Crossing: New Horizons, or to view more of our guides for the game, check out our previous coverage.
Disclosure: Nintendo gave SuperParent a code for Animal Crossing: New Horizons for coverage purposes.