Meet Pave, celebrate Valentine's Day, and more!
The next major update for Animal Crossing: New Horizons is set to hit our islands on January 28!
This update will include lots of seasonal content for players to enjoy. Here's what you need to know.
Festivale Celebration
Festivale will take place on February 15. On that day, Pave the dancing peacock will appear in your plaza, where he'll be collecting colorful feathers. You can catch feathers with your net as they float through the air around your island. When you give these feathers to Pave, he'll dance!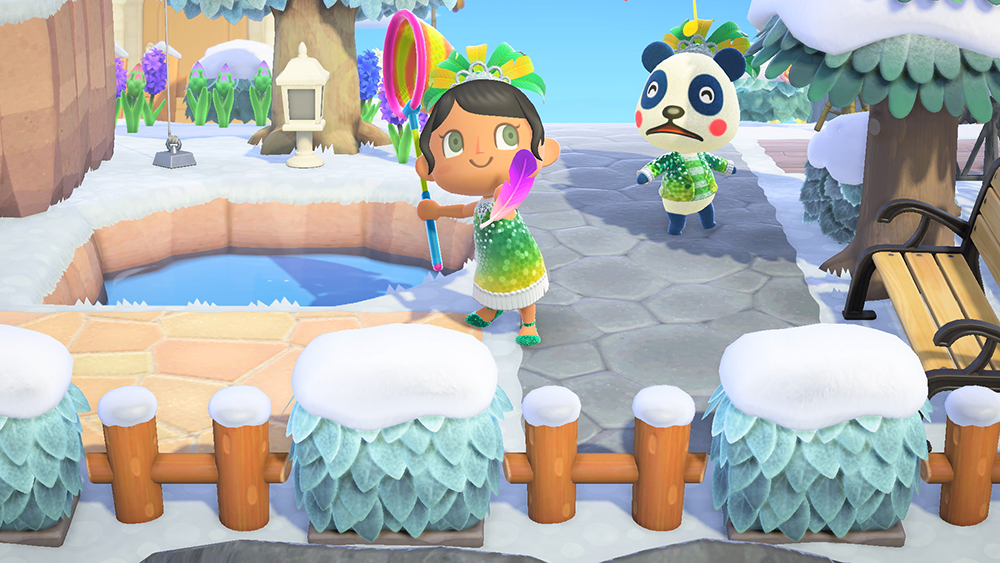 While the Festivale event won't take place until February 15, starting February 1, you'll be able to buy Festivale-themed clothing items from the Able Sister shop. These items will only be available for a limited time.
Finally, you'll be able to buy the "Viva Festivale Reaction Set" from Nook's Cranny to unlock four new reactions for your character: Feelin' It, Let's Go, Viva, and Confetti. This Reaction set will also only be available for a limited time.
Valentine's Day Items
From February 1 to February 14, players will be able to purchase Valentine's Day-themed items like chocolate hearts and heart-shaped bouquets via the Nook Stop and Nook Shopping catalog.
Groundhog Day and Big Game Celebration
During January and February, you'll be able to collect items themed after Groundhog Day and the Big Game through the Nook Stop and Nook Shopping catalog. We'll make sure to let you know how to collect these items (and the Valentine's Day items) once they're available.
Mario Items and Sanrio Collaboration amiibo Cards
Looking ahead to March 2021, the game's March update will add Super Mario-themed content to the game. This crossover is part of the 35th anniversary celebration of the release of the original Super Mario Bros. video game.
Finally, on March 26, 2021, an "Animal Crossing Sanrio Collaboration Pack" of amiibo cards will launch exclusively at Target stores for $5.99. This pack will include all six amiibo cards from the Sanrio Collaboration Series (that is, you won't need to purchase multiple packs to receive every card).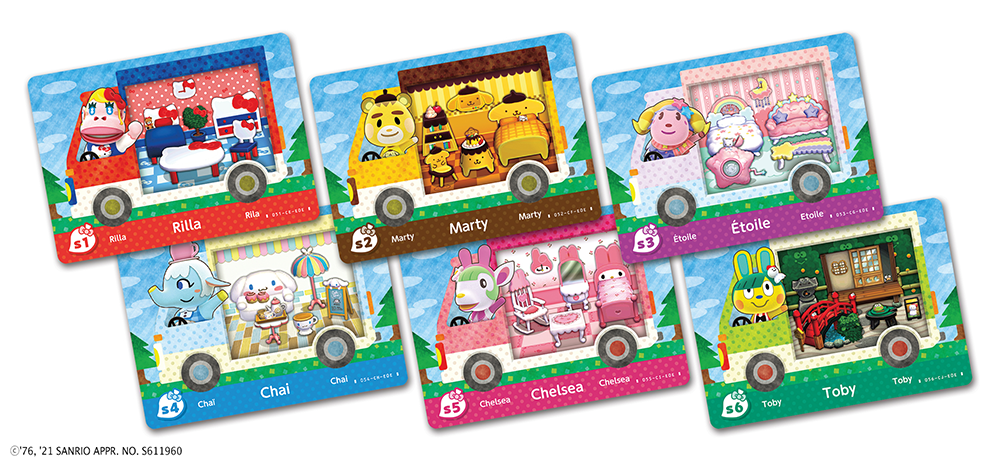 In a press release, Nintendo said, "You'll be able to use these vibrantly designed amiibo cards in compatible games," though it hasn't provided a complete list of those compatible titles just yet. However, we do know they'll be compartible with New Horizons.
We'll make sure to bring you more details about the Animal Crossing Sanrio Collaboration amiibo cards as they're revealed.
To learn more about Animal Crossing: New Horizons, or to view our guides for the game, check out our previous coverage.
Are you excited about this update for Animal Crossing: New Horizons? Let us know on Twitter at @superparenthq.