So creative!
A recent update for Animal Crossing: New Horizons added the ability for players to create custom patterns for Face-Cutout Standees that they can use to decorate their island.
Players have already uploaded some adorable and super creative patterns for these standees, and we're here to share some of them with you! Keep in mind, some of these patterns (like the vehicle designs) come in multiple parts, so you'll need to save all of the necesary designs to create the full look on your island.
For more information on how to use these Design Codes, check out our guide.
Editor's Note: We've linked to the original creators so you can check out more of their content!
Ice Cream Vans by Instagram user Honeycomb__crossing (Available in aqua, cream, and pink; The aqua version is pictured at the top of this post)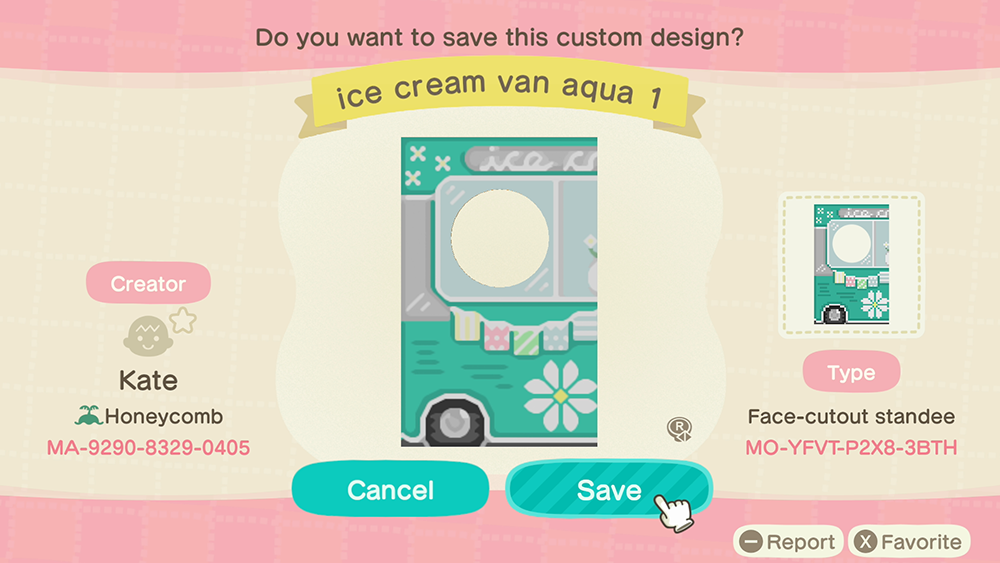 Wooden Standee With Curtains by Twitter user @hakuhaku_tenten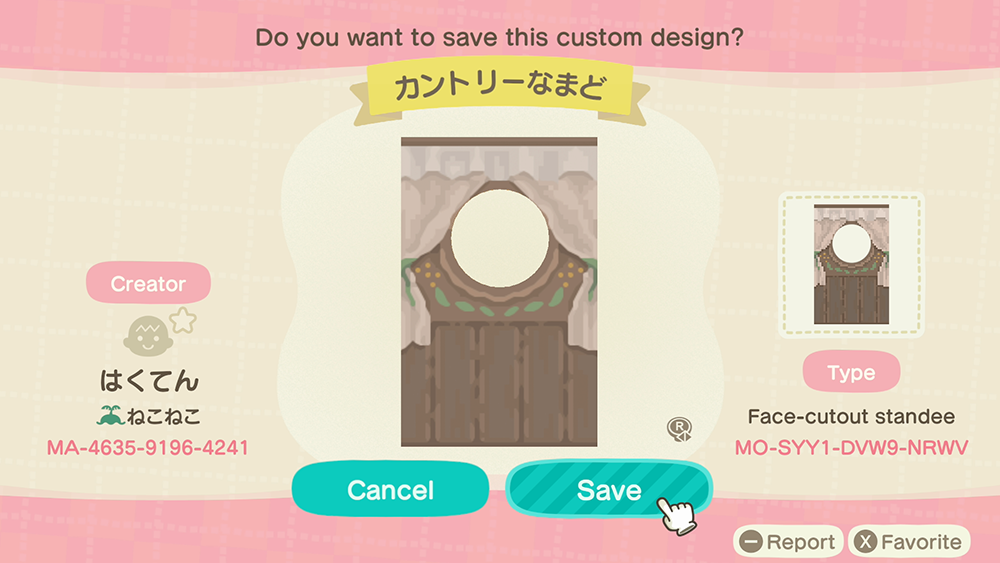 Barn Doors by Instagram user franzifromschranz (Available in four different colors)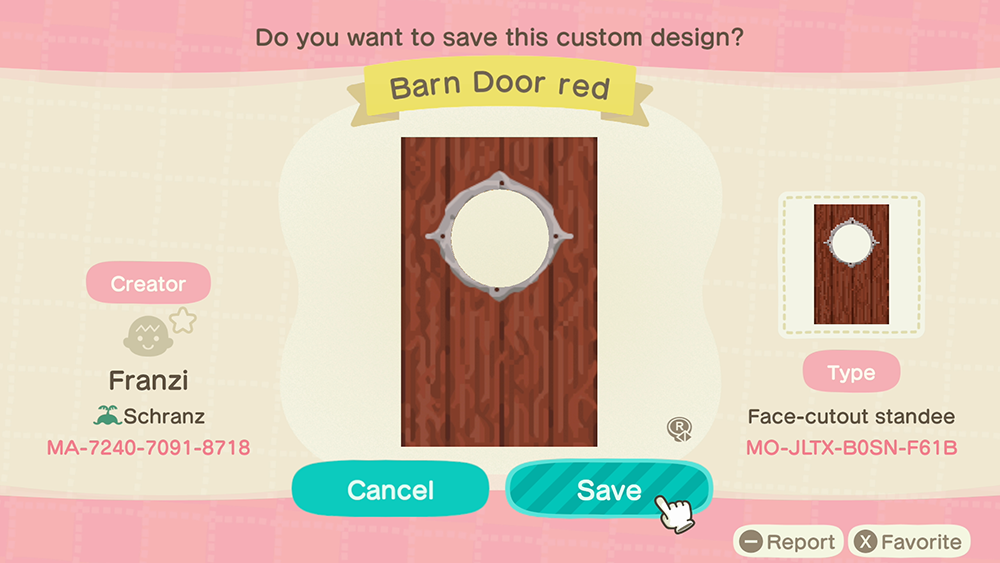 Rusty Van by Instagram user ac.pandora (Available with or without vines)
Wooden Swings by Instagram user miss_acnh (Available in eight varieties)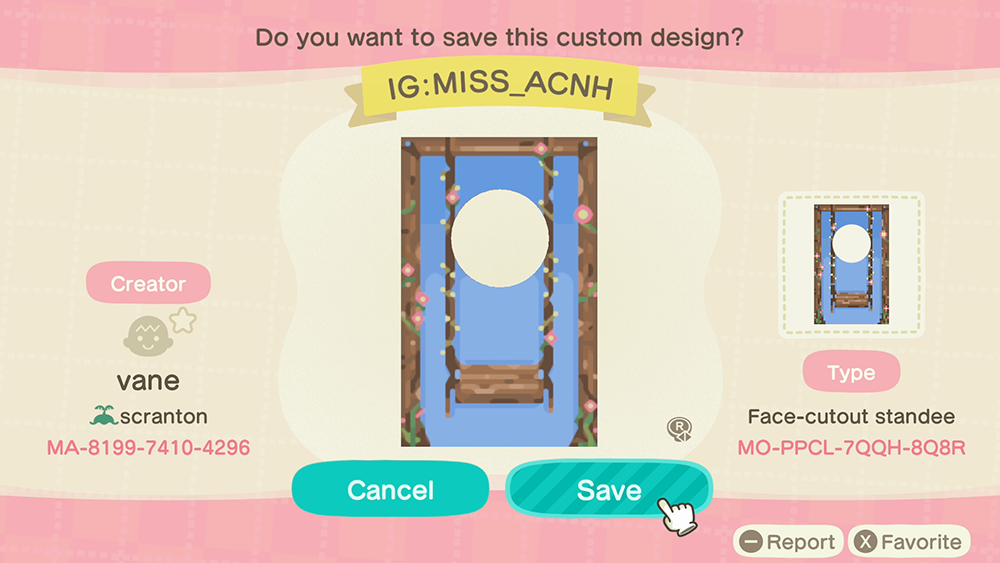 Camer Vans by Instagram user zara_crossing (Available in blue and a red/orange color)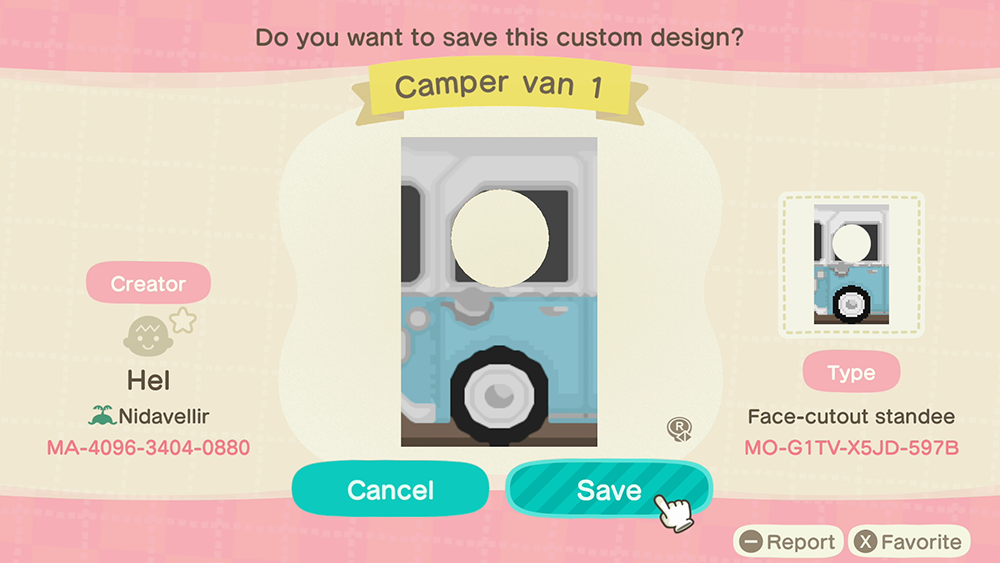 School bus by Instagram user zara_crossing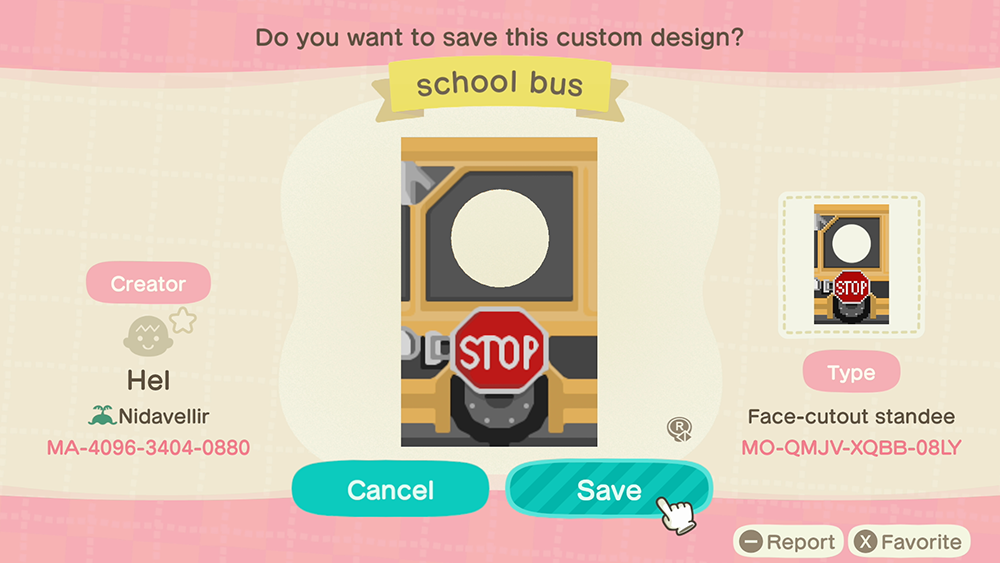 Door by Instagram user zoooacnh (This pattern matches New Horizons' Vertical-Board Fence design)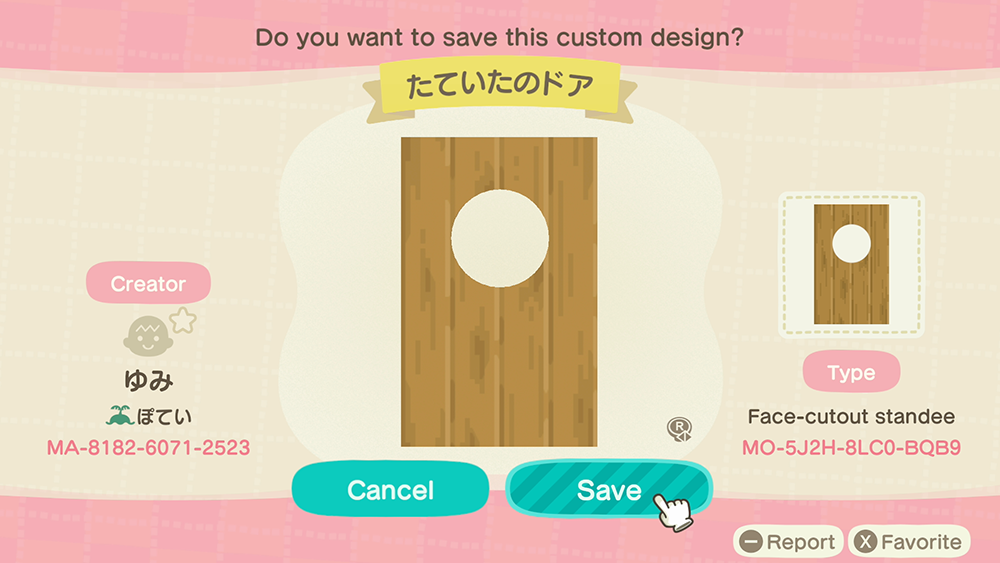 Brick Bridge by Twitter user @May_orangeto (This creator also has a water design you can display as a painting behind the standee's hole to fill it in with "water")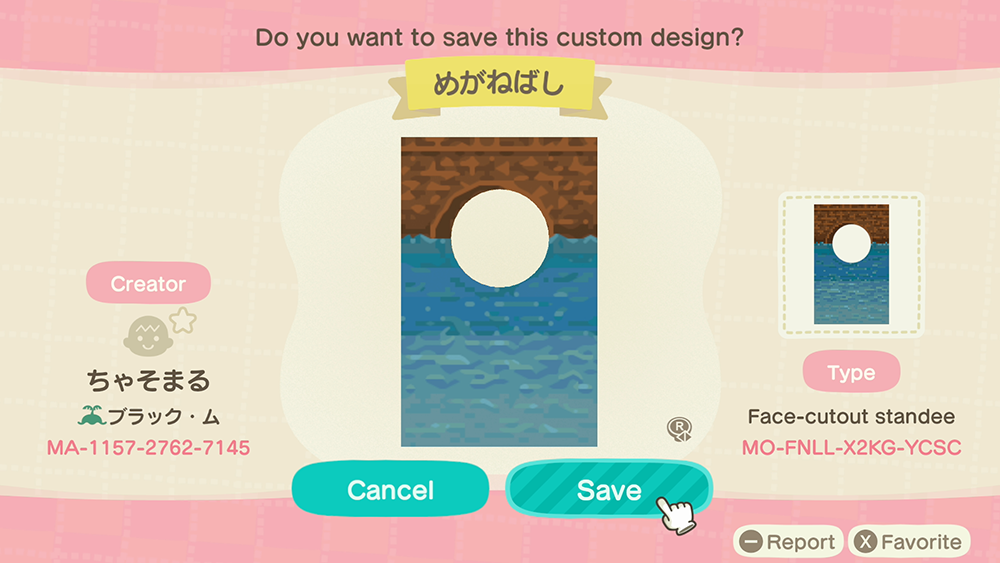 Food Trucks by Instagram user laguna.crossing (Available in green and pink; This creator also has a design that can be placed on a simple panel to fill in the hole with "glass")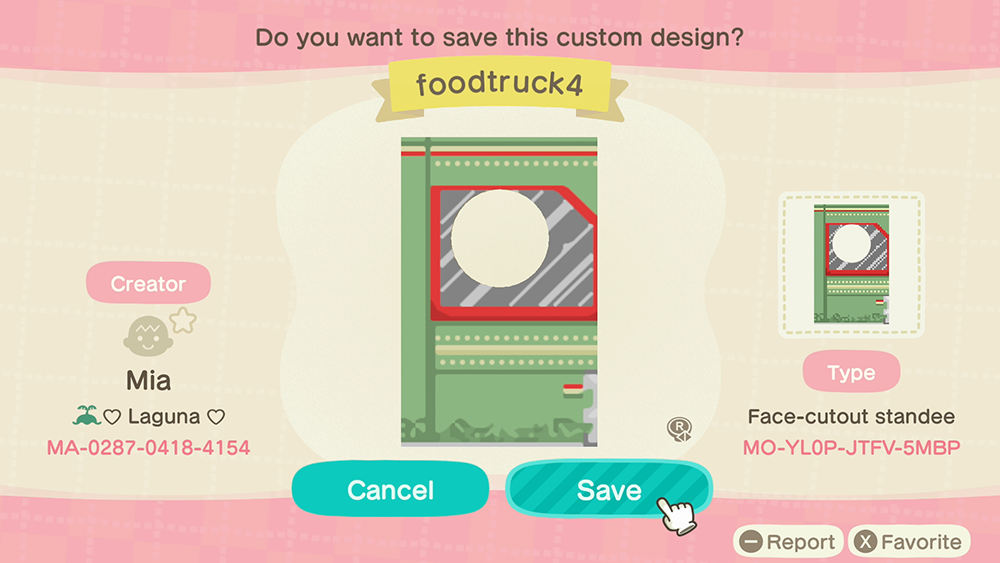 Garden Door by Instagram user daileyart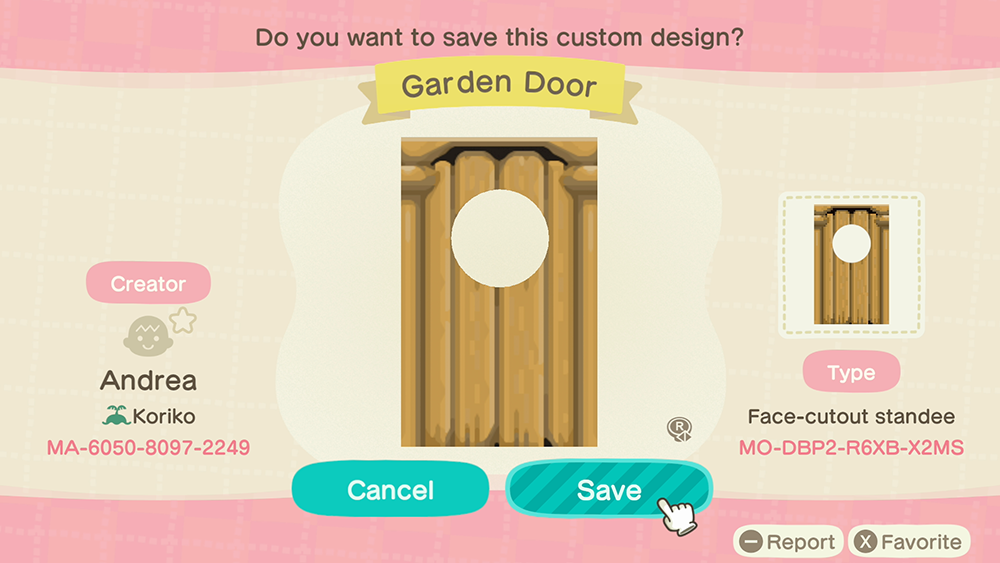 Bamboo Panels by Twitter user @IslandLifeDiary (Available in "Green," "Dried," and "Smoke-Cured" varieties; This creator has other design codes that match these three colors)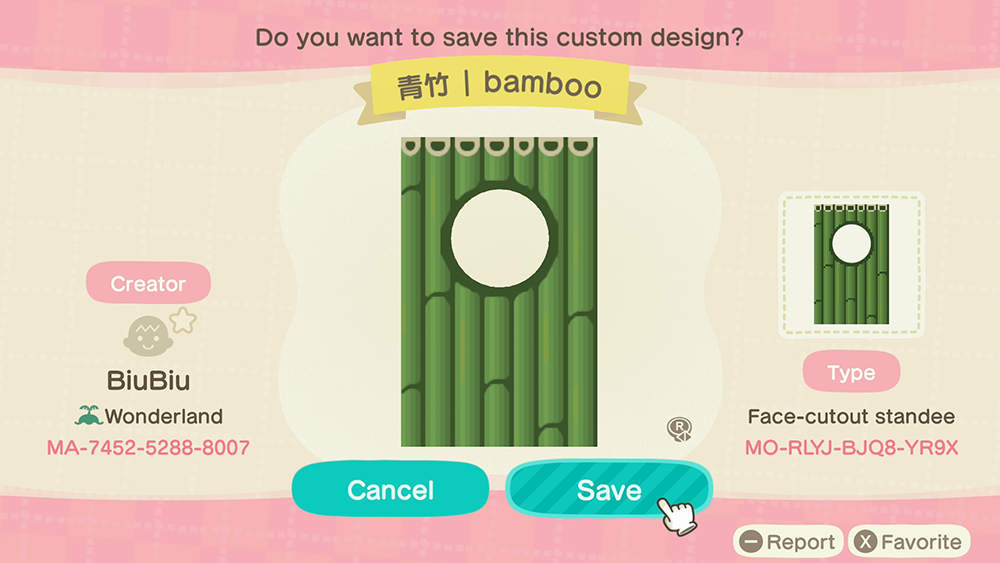 Have you seen any standee designs you think other players should check out? Let us know on Twitter at @superparenthq.