This feature was added in a recent update.
Animal Crossing: New Horizons allows players to create custom designs that they can share with the world. Each design has a unique Design Code that you can enter on the Custom Designs Portal in the Able Sisters shop to add the design to the Custom Designs app on your NookPhone. From there, you can use these designs around your island. You can find clothing designs, designs for custom pathways, designs that are meant to be hung on the wall in your home, and much more.
When the game first launched, you could only search for designs and designers using the codes they shared. Now, as Instagram user 8btibish spotted, you can search for and browse designs by typing in the name of the design you're looking for, and/or by choosing the type of item you want to find (face paint, short-sleeve tee, etc.).
Here's how this works!
Head into the Able Sisters shop and interact with the Custom Designs Portal.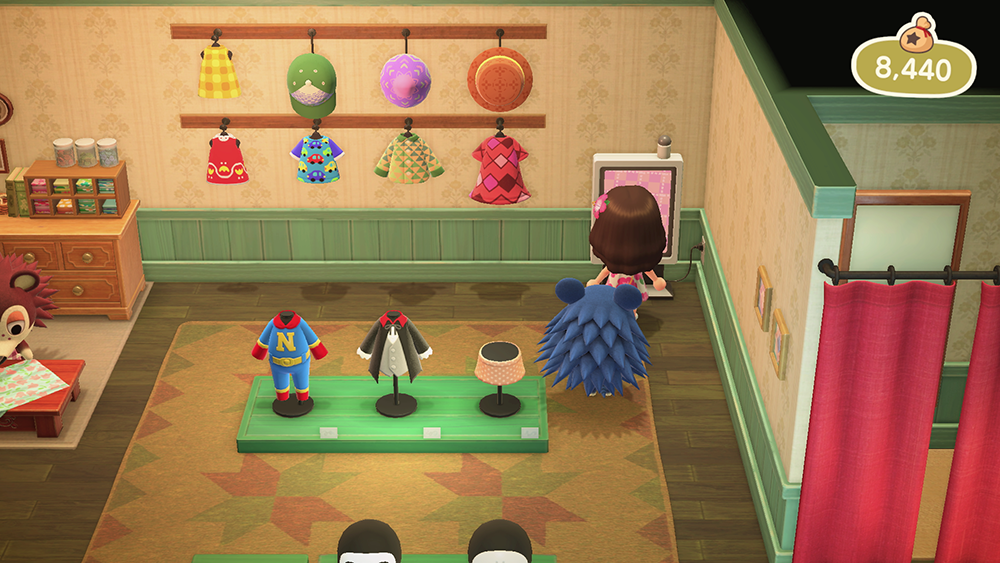 Choose the "Criteria Search" option.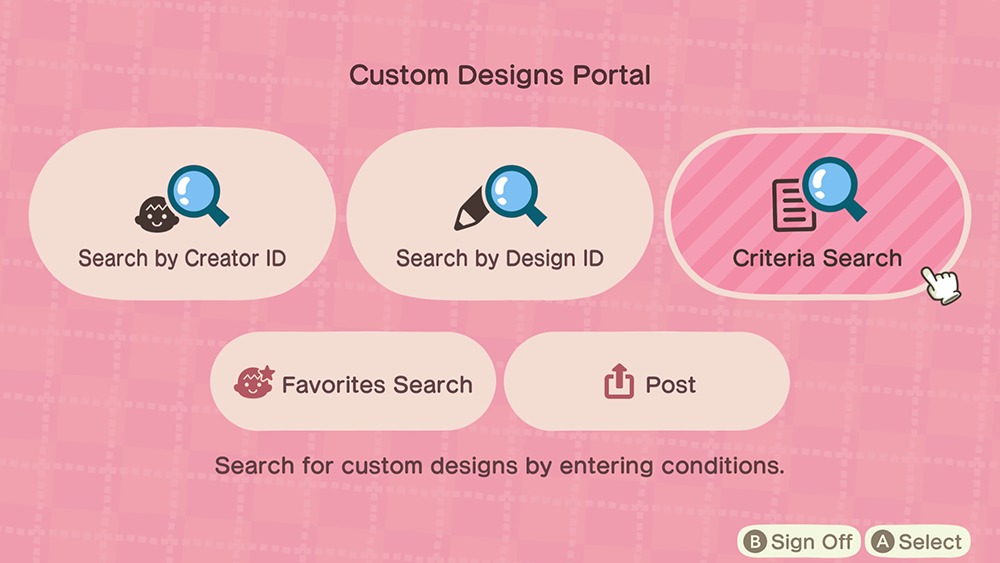 You'll see two search fields: "Custom Design Name" and "Type." If you want to search for designs that have a specific word in their name (for instance, "flower"), select "Enter design name here." Or, if you just want to see designs of a specific type, select "Unspecified."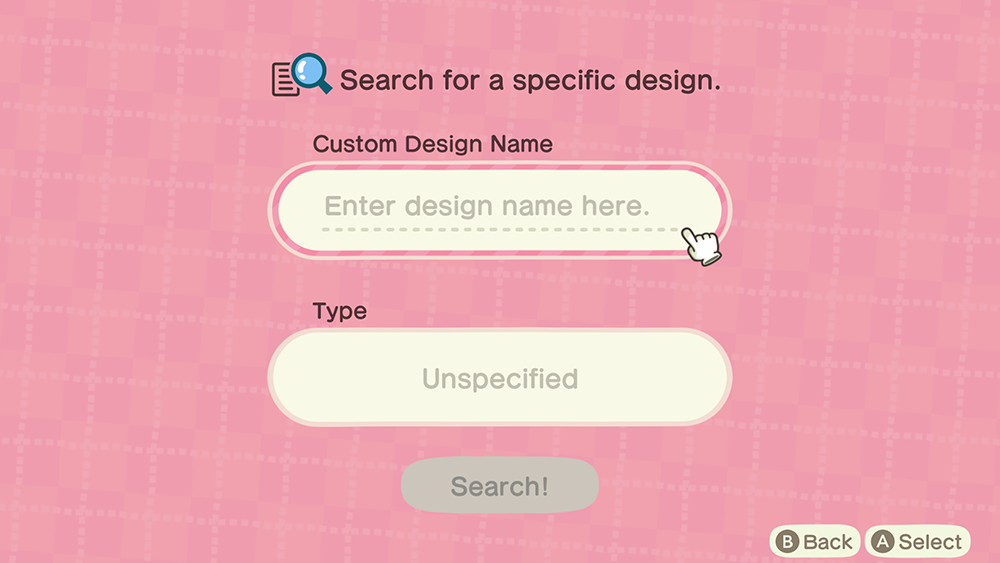 You can use both fields on their own, or use both at the same time to narrow down your search to see fewer designs. That is, you could type "flower" and perform a search to see designs of every type that have the word "flower" in the name, or you could leave this field blank and choose to only see designs of a specific type, like dress shirts and face paint patterns, as examples.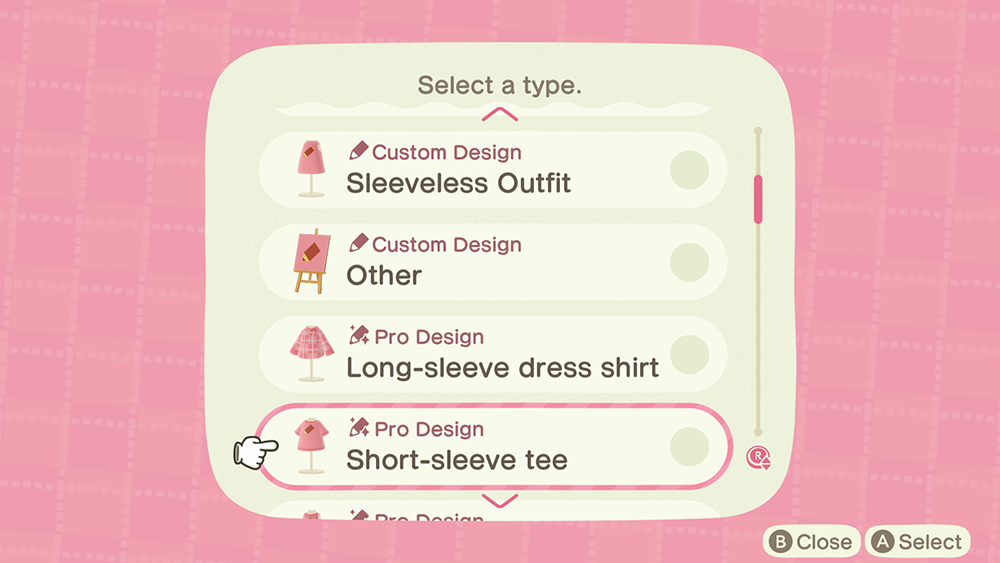 If you combine both fields, you can search for specific items, such as designs for "short-sleeve tees" that have the word "flower" in the name.
When you're ready to search for designs, select the teal Search button.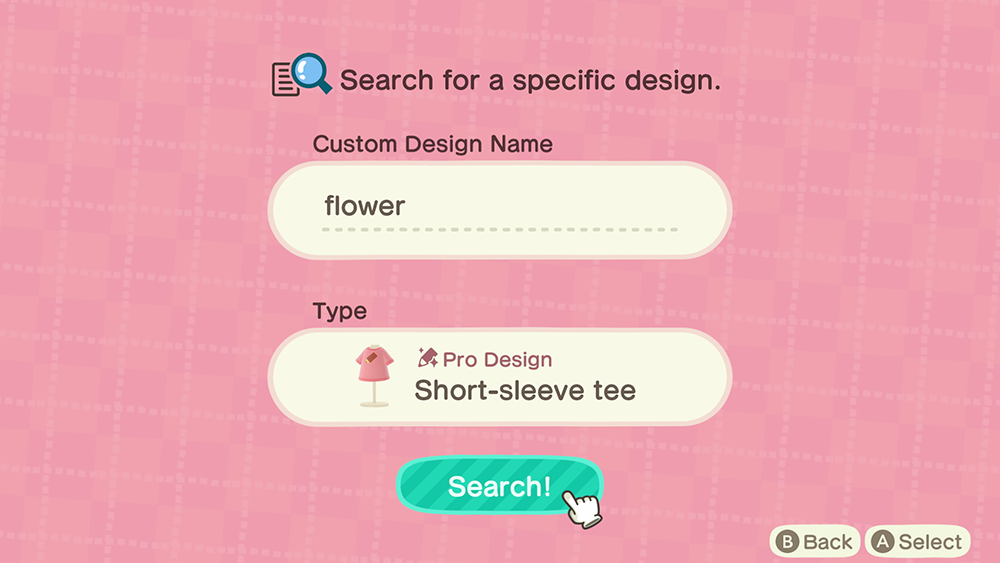 From there, the design portal will show you the results that match your search terms.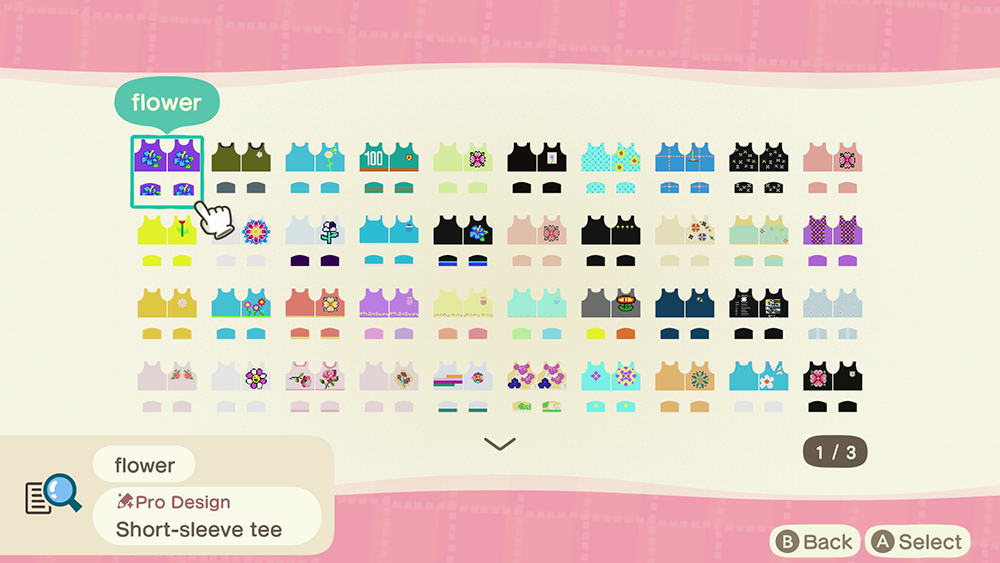 You can select a design to view a larger version of it, and you can save these designs to your Custom Designs app just like you would any other design.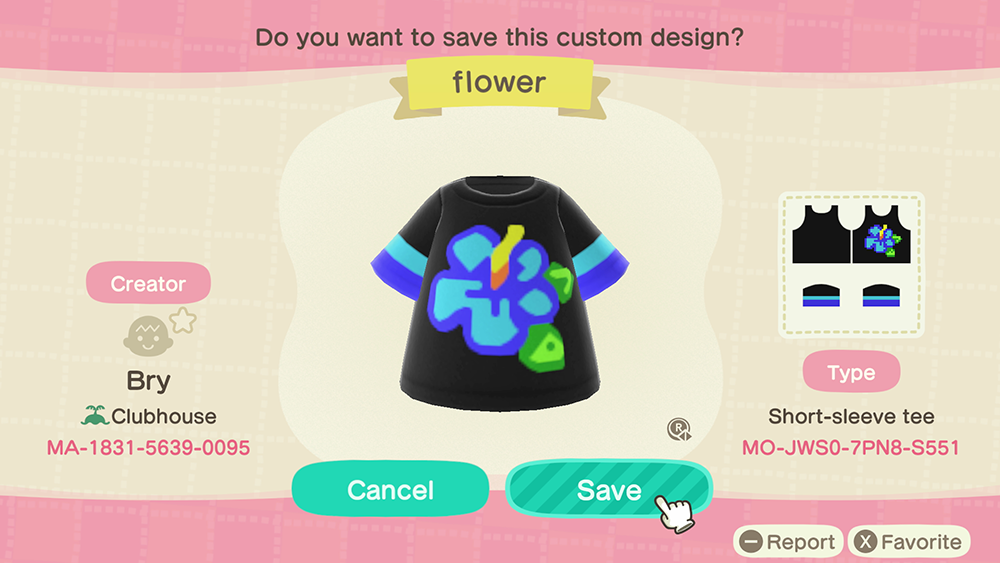 Have fun!
To learn more about Animal Crossing: New Horizons, or to view the rest of our guides for the game, check out our previous coverage.
Disclosure: Nintendo gave SuperParent a code for Animal Crossing: New Horizons for coverage purposes.