Take a look!
The December Solstice will occur on December 21, 2021, and to celebrate, Animal Crossing: New Horizons is offering new items in the Nook Shopping catalog.
Players with islands in the northern hemisphere can purchase four Winter Solstice items for a limited time:
Midwinter Sweater – 1,200 Bells
Aurora Wall – 7,000 Bells
Bathtub With Yuzu – 3,200 Bells
Tangyuan – 1,000 Bells
According to Animal Crossing World, players with islands in the southern hemisphere can also purchase four items for a limited time, which are inspired by the Summer Solstice: the Sunflower Crown, Sunflower Rug, Sunflower Sunglasses, and Maypole.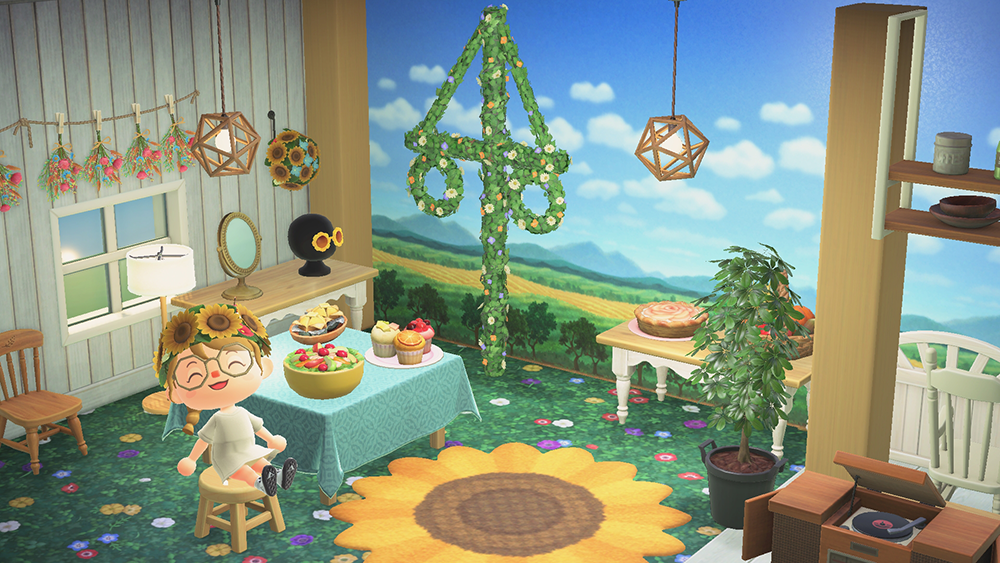 These Winter and Summer Solstice items will only be available until December 22, 2021. Remember, once you purchase one of these items, you'll have to wait until the next day for it to be delivered to your in-game mailbox.
To learn more about Animal Crossing: New Horizons, or to view our guides for the game, check out our previous coverage.

Brandy Berthelson has been writing about video games and technology since 2006, with her work appearing on sites including AOL Games, Digital Spy, and Adweek. When she's not gaming, Brandy enjoys crafting, baking, and traveling with her husband.