Explore the Museum to earn prizes!
International Museum Day is May 18, 2021. To celebrate, Animal Crossing: New Horizons is holding a limited time Stamp Rally event at the game's Museum.
The 2021 Stamp Rally event is similar to the Stamp Rally that was held in 2020, but this year's event includes the Museum's Art Gallery in the festivities.
This year's Stamp Rally event will be held from May 18 to May 31, 2021. To participate, head to the Museum and talk to Blathers. He'll tell you that there are three stamps to collect in each of the Museum's exhibits: Bug, Fish, Fossils, and Art. You'll need to find the three Stamp Rally stations throughout each exhibit to finish your stamp cards and earn some prizes.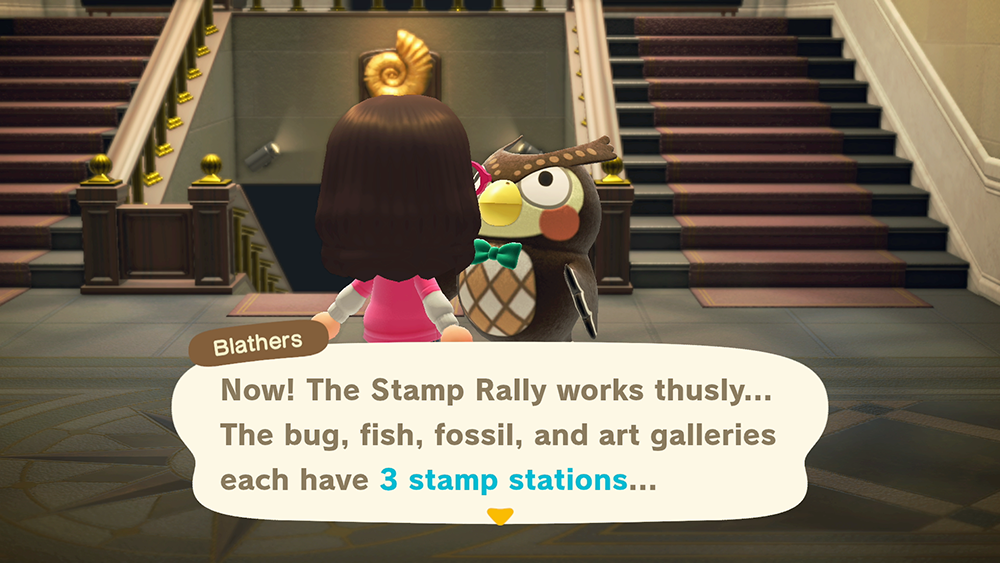 As you explore each exhibit, watch out for yellow Stamp Rally stations. When you find one, interact with it and your stamp card will automatically be stamped. Once you collect all three stamps for an exhibit, you can return to Blathers to turn in your stamp card and receive a prize.
If you participated in the Stamp Rally event last year, this year's prizes will be familiar to you. You can earn four different wall plaque items in this year's Stamp Rally, with one plaque for each of the Museum's four exhibits. While the Fish Plaque, Fossil Plaque, and Bug Plaque were given out last year, the Art Plaque is new for this year's Stamp Rally.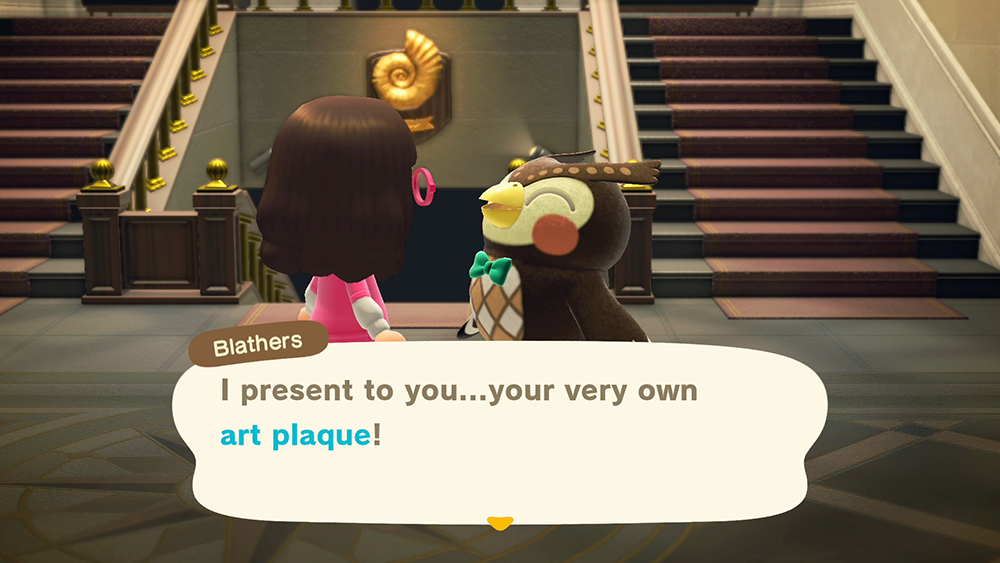 You can complete the Stamp Rally and fill out new stamp cards each day of this event in order to earn more plaques. The Stamp Rally stations may change locations each day you visit, so you may need to look in different places to complete your stamp cards on different days.
Check out our video below to see how the Stamp Rally event works in action.
To learn more about Animal Crossing: New Horizons, or to view the rest of our guides for the game, check out our previous coverage.
Disclosure: Nintendo gave SuperParent a code for Animal Crossing: New Horizons for coverage purposes.