Hasbro revealed Animal Crossing Monopoly, a family-friendly board game inspired by Nintendo's hit Switch game Animal Crossing: New Horizons.
Animal Crossing Monopoly is designed for 2-4 players aged 8+. While the traditional game of Monopoly challenges players to buy properties and earn as much money as possible, Animal Crossing Monopoly replaces properties with resources from New Horizons (fish, bugs, fruit, and fossils) and challenges players to collect the most Nook Miles to win.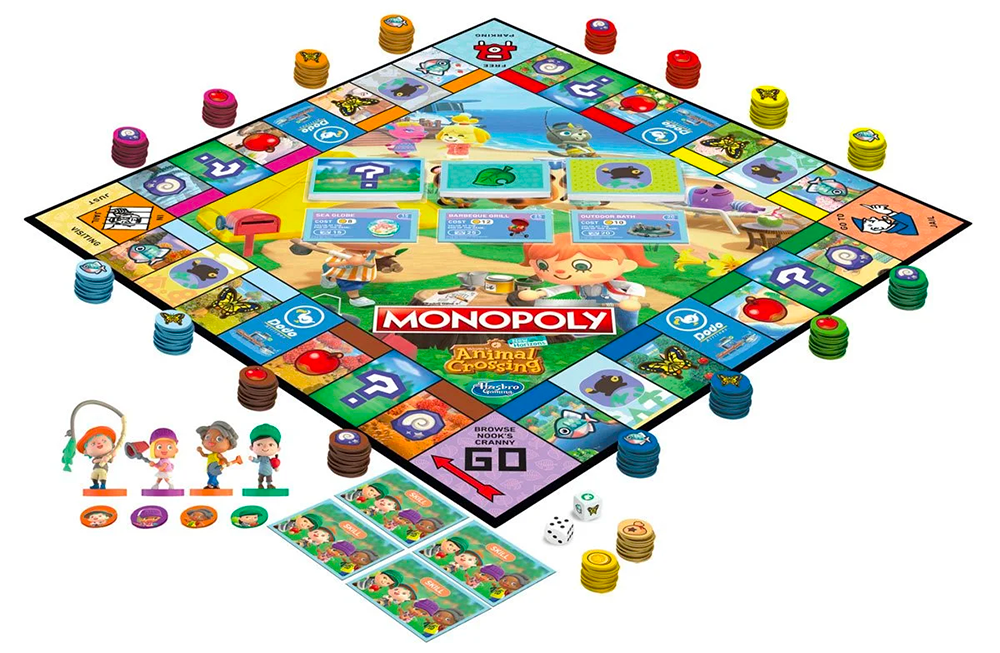 Once players have made their way around the board for the first time, they'll pick a Skill Card that gives their character an ability that can be used for the rest of the game. As the game progresses, players can collect Bells (the currency in the Animal Crossing franchise), and they can visit Nook's Cranny to spend those Bells on decorations. Each decoration is worth Nook Miles, so players will want to collect as many decorations and Nook Miles as they can to win the game.
Animal Crossing Monopoly will be released in August 2021 for $24.99. It's now available to pre-order at Entertainment Earth.
Is your family excited to play Animal Crossing Monopoly? Let us know on Twitter at @superparenthq.

Brandy Berthelson has been writing about video games and technology since 2006, with her work appearing on sites including AOL Games, Digital Spy, and Adweek's Social Pro Daily. When she's not gaming, Brandy enjoys crafting, baking, and traveling with her husband.