Protect the Egg Wonders from the pigs!
Angry Birds Journey is now available on iOS and Android devices. The free-to-play mobile game is the latest installment in the popular Angry Birds franchise.
Angry Birds Journey is a physics-based puzzle game that challenges players to help the birds defeat the pigs who are trying to steal special eggs called Egg Wonders.
In each level of Angry Birds Journey, players will need to fling birds from their slingshot into fortresses that hold one or more pigs or other key items. There are multiple birds to shoot, and each one has a different special ability. For instance, Bomb will explode once it lands, while Silver will dart downwards, potentially breaking multiple layers of obstacles in the fortress.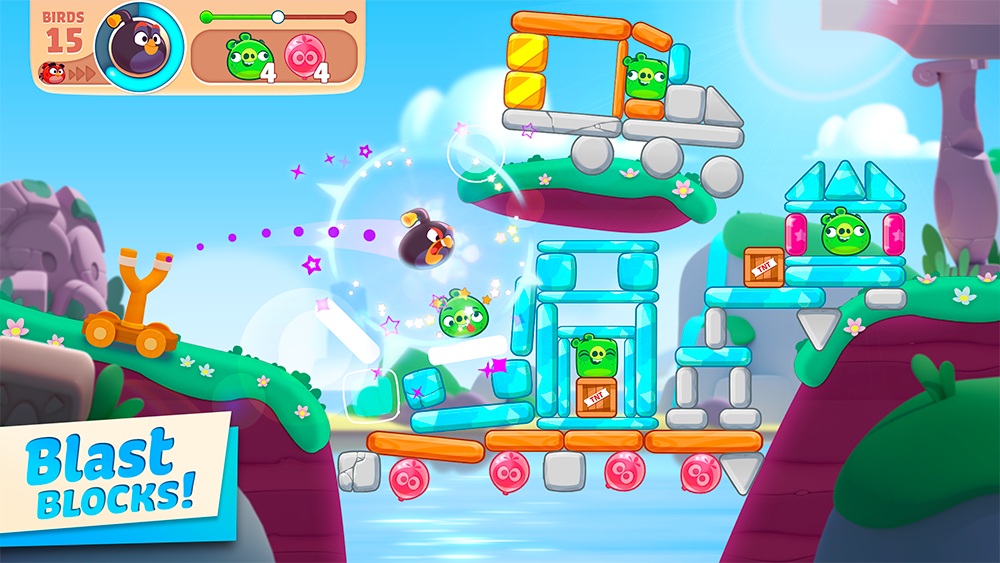 Players will start the game with access to a single bird, but they'll unlock more varieties as they play. They'll also unlock power-ups as they progress that can help them complete stages.
Players have a limited number of birds available to shoot in each stage, and they'lll lose an in-game life if they fail to complete a stage before running out of birds.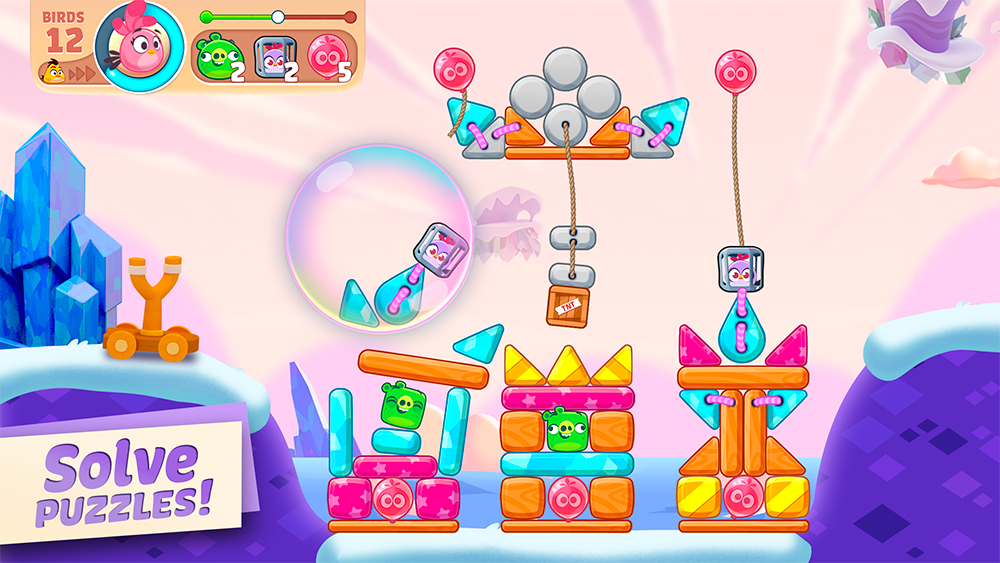 In addition, the game's levels will become more complicated and/or challenging over time. For instance, while one stage may ask players to defeat a group of pigs, another may ask players to break cages that are holding trapped Hatchlings (baby birds). In order to break a cage, players need to cause the cage to hit the ground.
Angry Birds Journey is now available to download for free on iOS and Android devices. While the game is free-to-play, it offers optional ways to spend real money.
Angry Birds Journey is rated 4+ on iOS and E for Everyone on Android.
Check out some gameplay from Angry Birds Journey in our video below.