A new Fire HD tablet for kids is also coming soon.
Amazon is expanding its lineup of devices made especially for kids.
As spotted by CNET, Amazon revealed a new Kindle Kids Edition, which is a reading tablet, not a gaming tablet. It comes with a protective case and includes a 1-year subscription to FreeTime Unlimited, Amazon's subscription service that gives kids access to over 1,000 books at no additional charge. (After the first year is up, you can continue subscribing to FreeTime Unlimited for $2.99 per month if your an Amazon Prime member and for $4.99 if you're not.)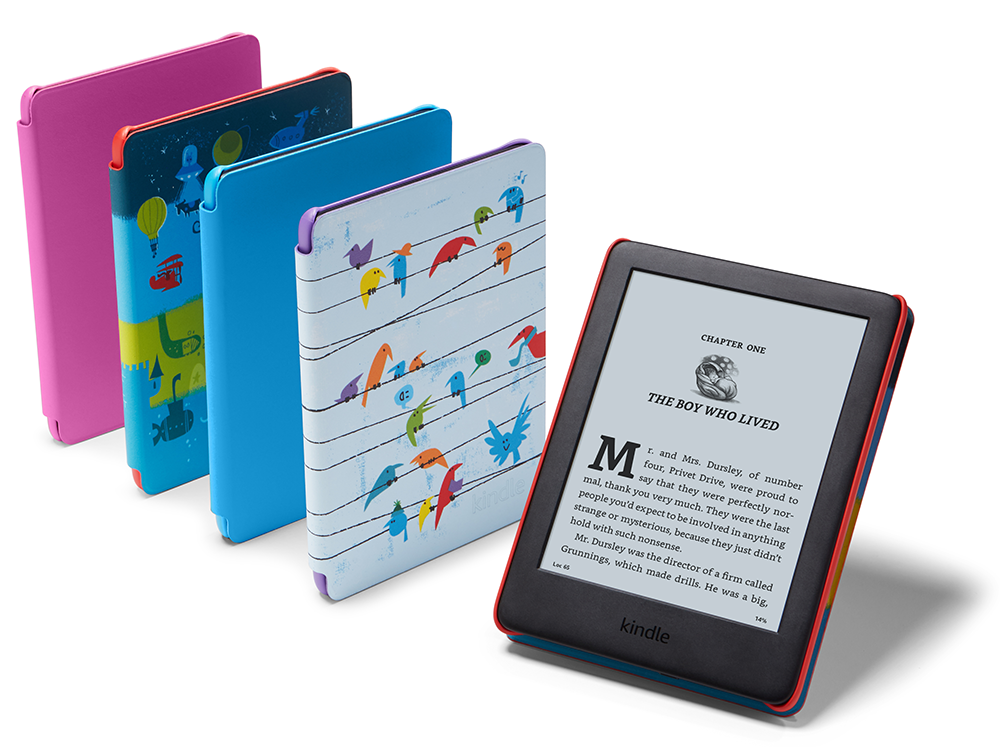 The Kindle Kids Edition also has a 2-year warranty that will allow you to replace the device if something happens to it within the first two years.
Finally, the device includes some helpful and fun features designed for younger users, such as achievements for kids to unlock as they read, a dictionary, and a vocabulary builder that turns the words that kids look up in the dictionary into flashcards that they can access later.
The Kindle Kids Edition will launch on October 30 for $109.99. It's available to pre-order now, and you can choose from four different cases (two solid and two patterned).
In addition, Amazon revealed a new Fire HD 10 Kids Edition tablet, which also includes a protective case (that comes with a stand), a year's subscription to FreeTime Unlimited and a 2-year warranty. The Fire HD 10 Kids Edition will launch on October 30 for $199.99, and pre-orders are available now. You have three case colors to choose from.
Finally, Amazon's FreeTime app is now available on Fire TV Stick, so kiddos can watch video content included with a FreeTime Unlimited or an Amazon Prime subscription on TVs that have a Fire TV Stick plugged into them. FreeTime will also be available on "select" Fire TV Edition smart televisions in the future. To see if your Fire TV device is compatible with this release, head to Amazon's website.