Here are 10 of our favorite games to play on AirConsole's multiplayer game console.
AirConsole is a new gaming service that lets you play over 130 games on any internet-enabled screen, using your phone and other devices as controllers. As a way of taking family game time with you wherever you go, it's pretty great – but with so many games to choose from, you may feel a little overwhelmed. Don't worry! We've played them all, and here are ten AirConsole games that were big hits with our little ones.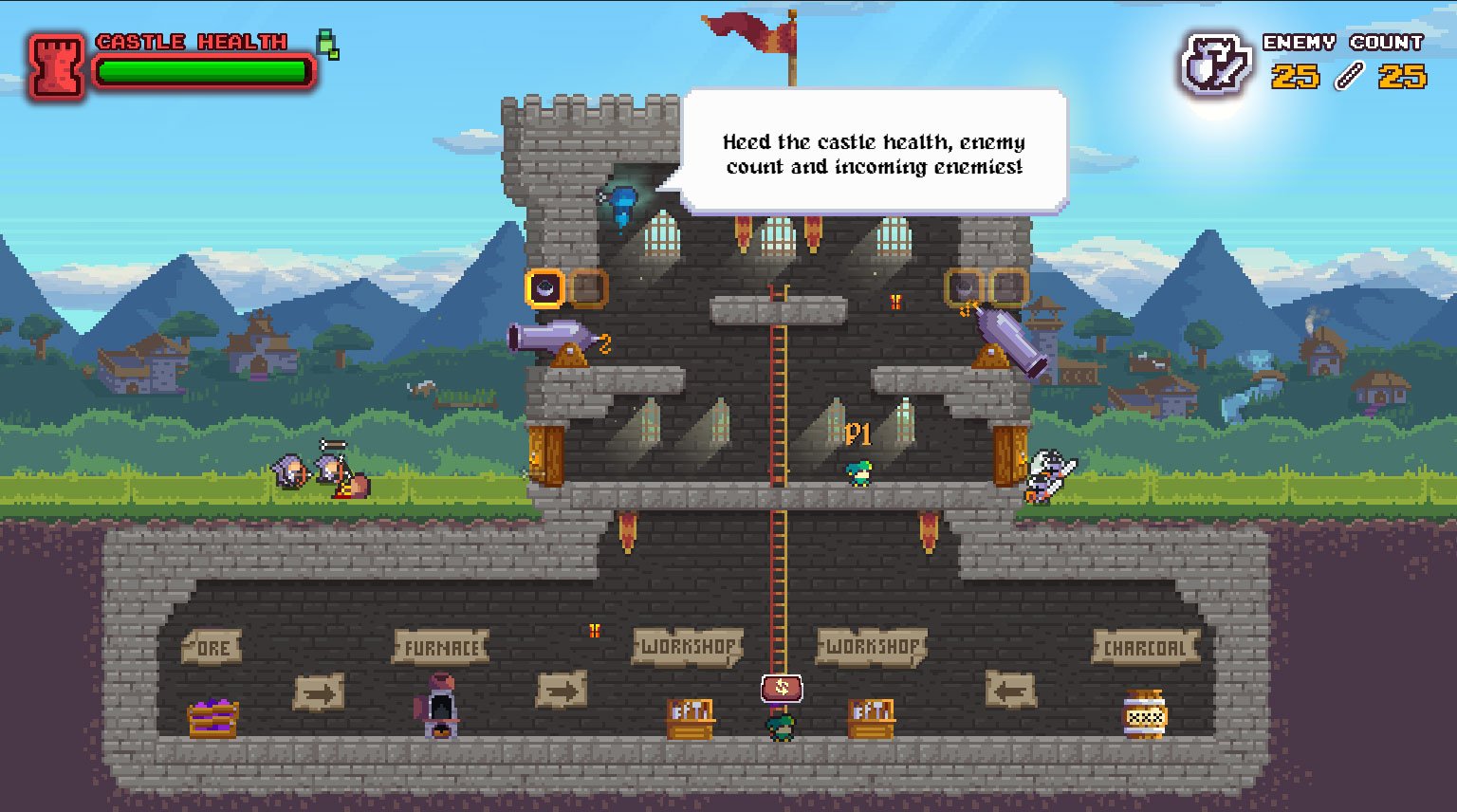 No Heroes Here
1-4 Players
One of the most enjoyable aspects of AirConsole is how many games are designed for players to cooperate rather than try to beat each other. This quirky castle defense game is a perfect example: players must work together to fend off approaching enemies by crafting cannonballs and gunpowder and carrying them to the various cannons guarding your walls. It gets pretty frantic but the more manic it gets, the more fun it becomes.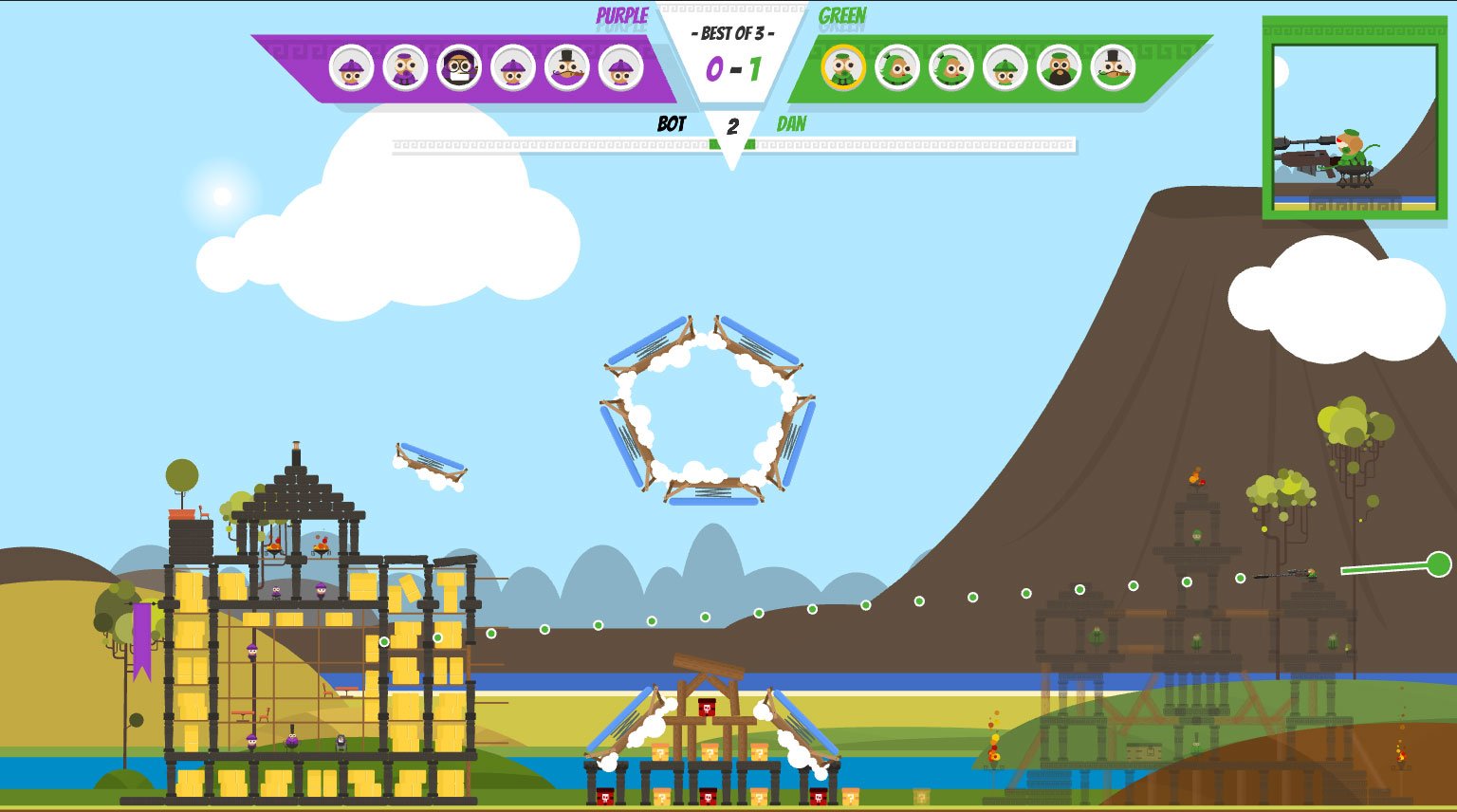 The Neighborhood
1-8 Players
A clever mix of turn-based strategy in the style of Worms, with a jolt of Angry Birds knock-em-down physics fun, this can be played solo against AI opponents or against live players. Take it in turns to use your squad, each with different weapons and attacks, and try to demolish the enemy structure. With a nice balance of explosive action, but no need for lightning reactions, this is accessible to all ages.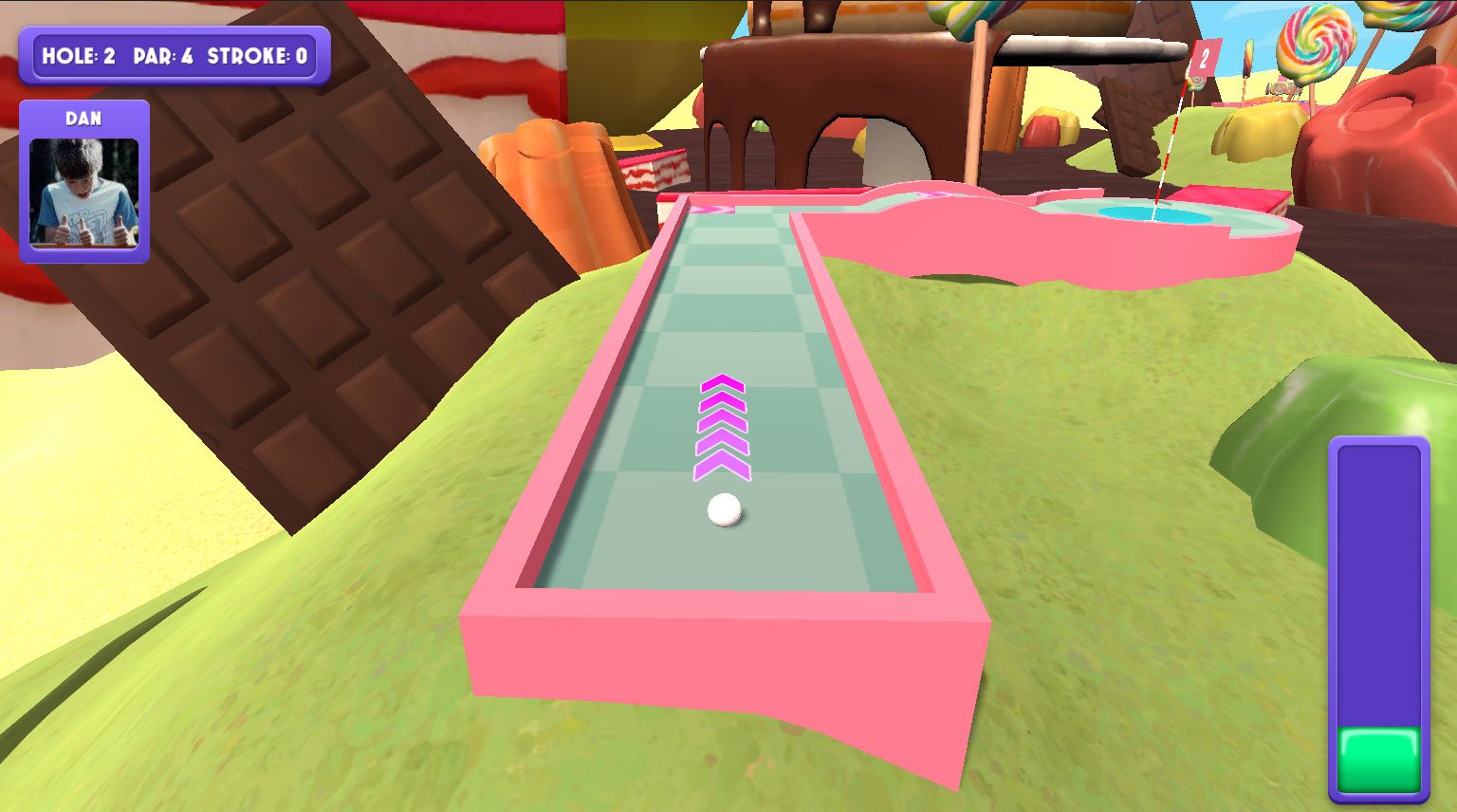 Golfriends
1-8 Players
Exactly as it sounds, this is mini golf with a multiplayer focus. You can choose to set the power of your swing with a swipe or with motion controls, and each hole features a fiendish array of obstacles and sheer drops to avoid. Once you've got the measure of how much force to use, it's a real treat and with plenty of holes to play it'll keep you busy for a long time.
Silly World Series
1-8 Players
If you've got kids who struggle to focus on one thing for too long, this is the game for you. An animal-themed collection of simple but entertaining minigames, it includes everything from dancing to racing to climbing, and events can be played individually or shuffled into a sort of championship playlist. Controls are designed with younger players in mind, so this will keep little ones happy without having to keep swapping between titles.
Split Force Zero
1-4 Players
This multiplayer shooter is aimed at older kids, thanks to a control system that takes some practice rather than any gruesome content. It's as colorful and cartoony as Fortnite, and features several maps to chase each other around as well as different game modes for solo, team play or capture the flag. Rules are kept deliberately simple – first to five points wins, for example – making this a visually impressive alternative to other action titles.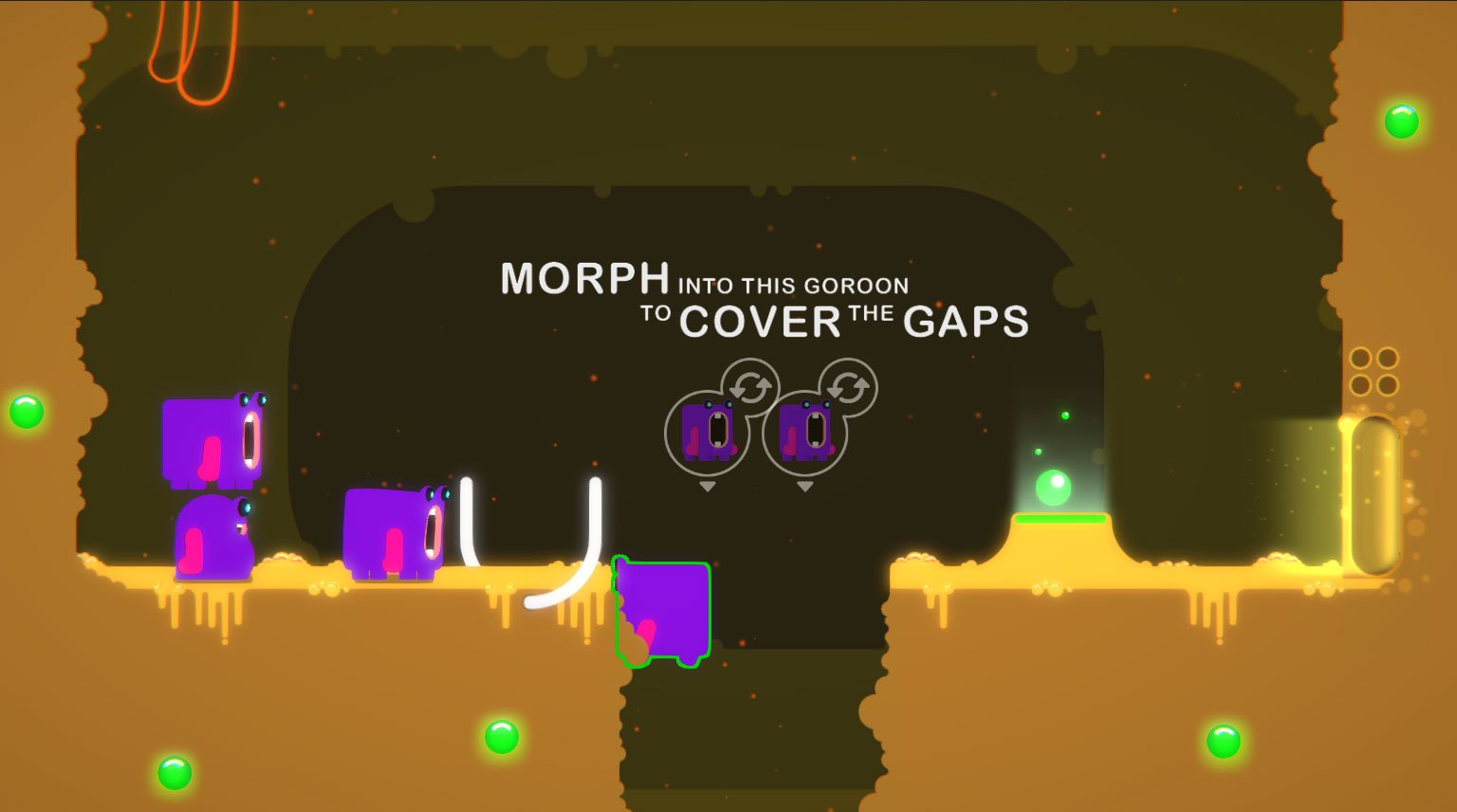 Goroons
1-4 Players
Those who remember the 1990s classic Lemmings will be right at home with this puzzler. You have a small group of goofy cartoon characters who must traverse the screen and reach the exit. To help them along the way, each can morph into a variety of different forms. Some will jump over gaps, others will fill a hole so others can walk across, for instance. Working out how to combine these abilities to get them all to safety quickly becomes a real challenge, making this a great title for a quieter, more cerebral play session.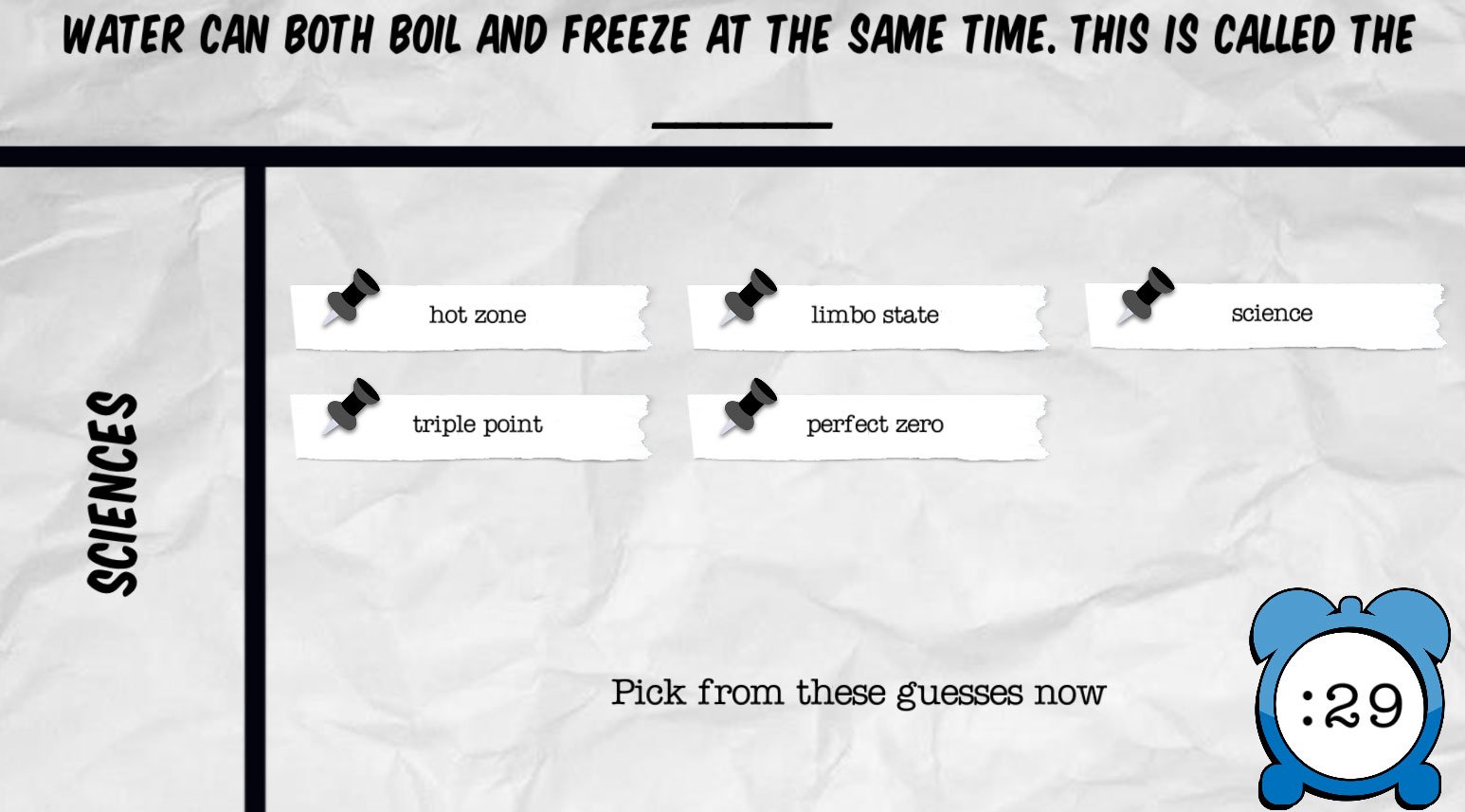 I Can't Believe It's Fact!
1-8 Players
A fun twist on the traditional trivia quiz. A fact is presented on screen, with one key word missing. Each player fills in the blank with what they think is the right answer, or you can enter a wrong answer you think other players might believe. All the guesses, plus the correct answer, are shown and everyone chooses the one they think is right. You score by getting the right answer, and by getting people to choose your answer. Testing both your general knowledge and your cunning, this is bound to lead to boisterous party play.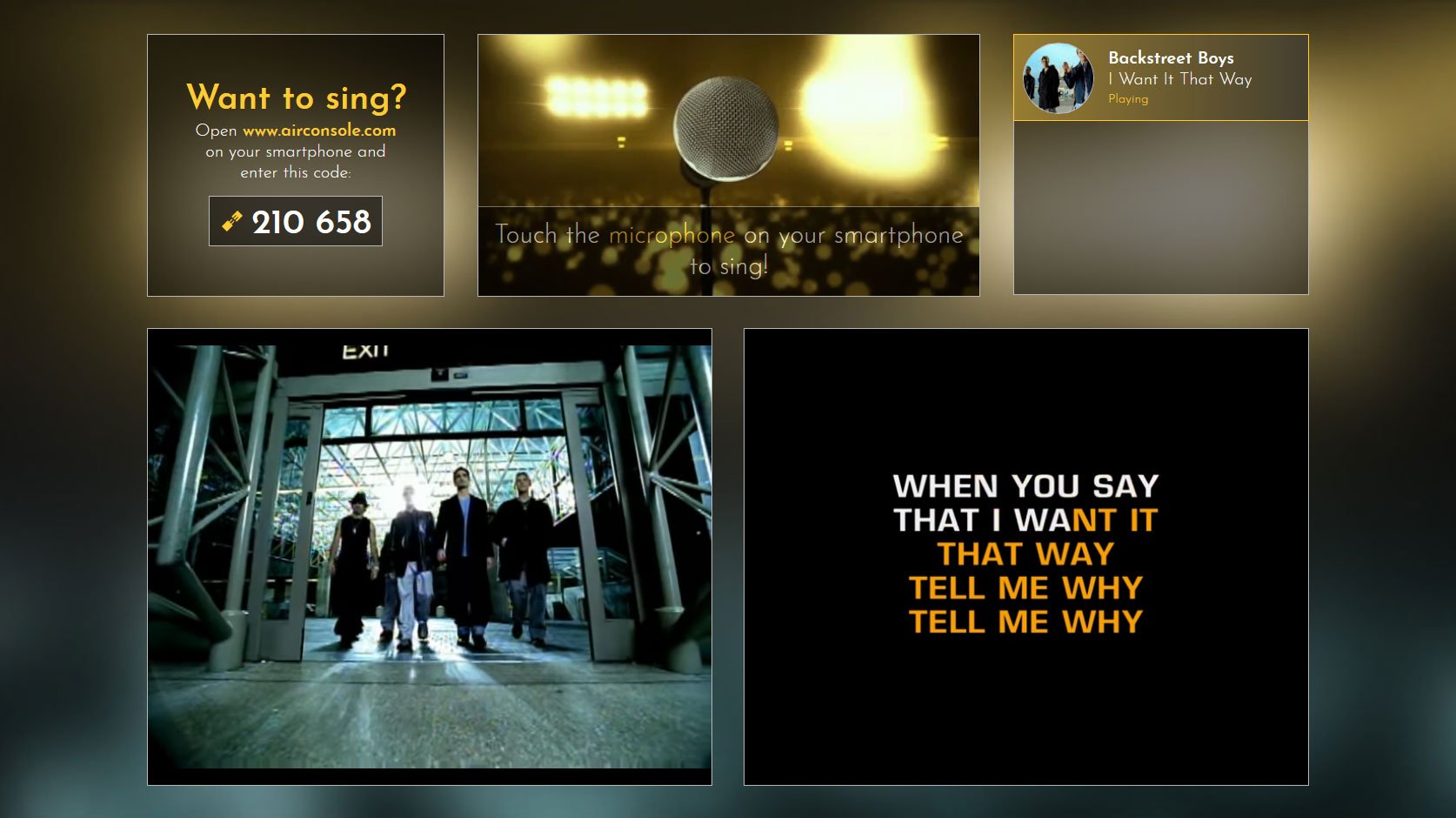 Karaoke
1 Player and up
No explanation needed here. AirConsole has its own karaoke app, which pulls in music videos from YouTube and annotates them with lyrics. Press the microphone on your controller screen and the artist's voice is muted so you can take over. Release the microphone to let the professionals pick it back up again. It's a neat solution to an evergreen party favorite, and with artists ranging from Destiny's Child to Elvis in the list of compatible videos, there's something for everyone to croon along to.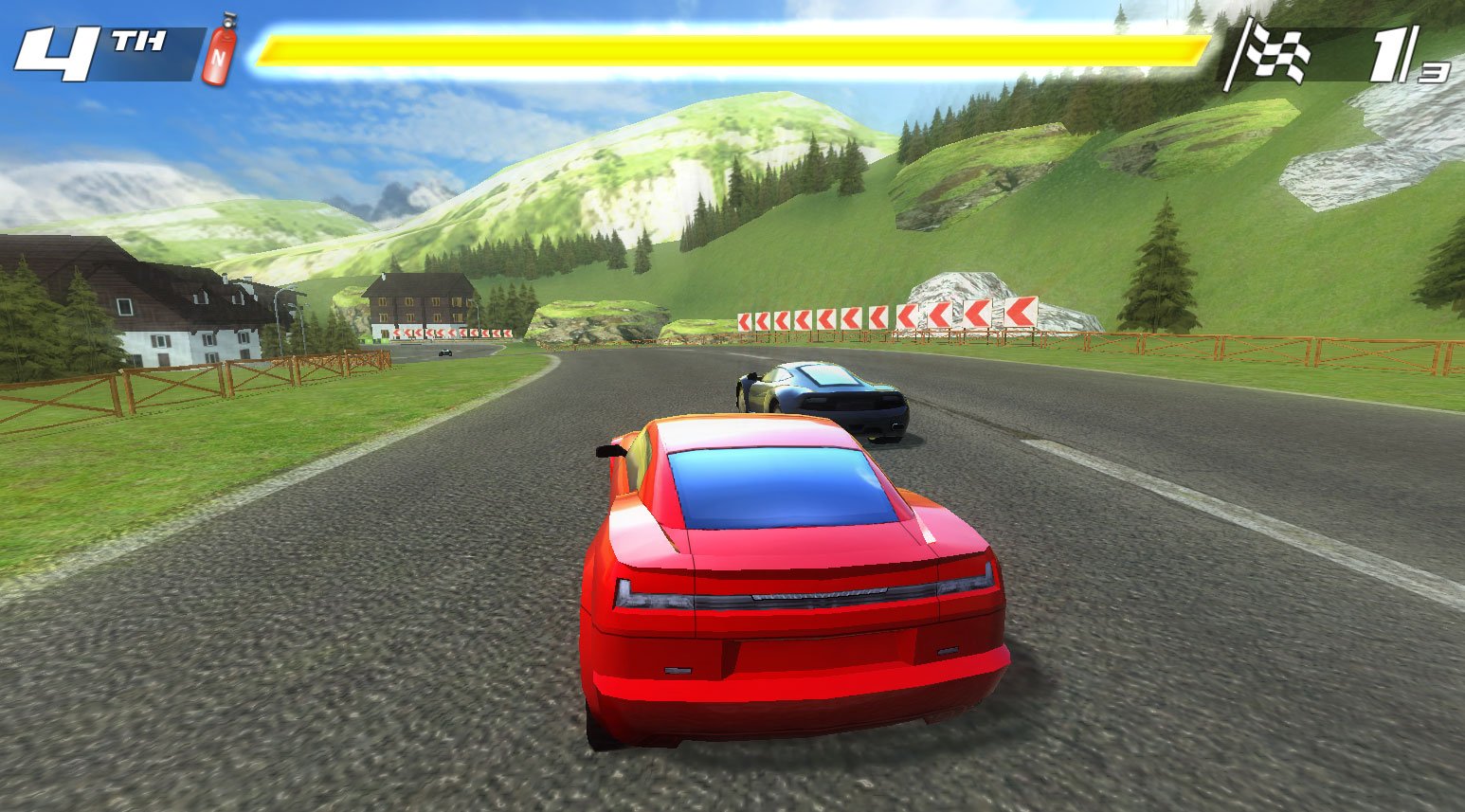 Final Drift
1-4 Players
A simple but effective 3D racing game with multiple tracks to master and different categories of car to unlock. There are various control options available, with two different on-screen button layouts as well as tilt-to-steer motion control. Throw in some fast and furious style nitro boosts, and you've got a game that will keep young gearheads happy when traveling and unable to get their Forza fix.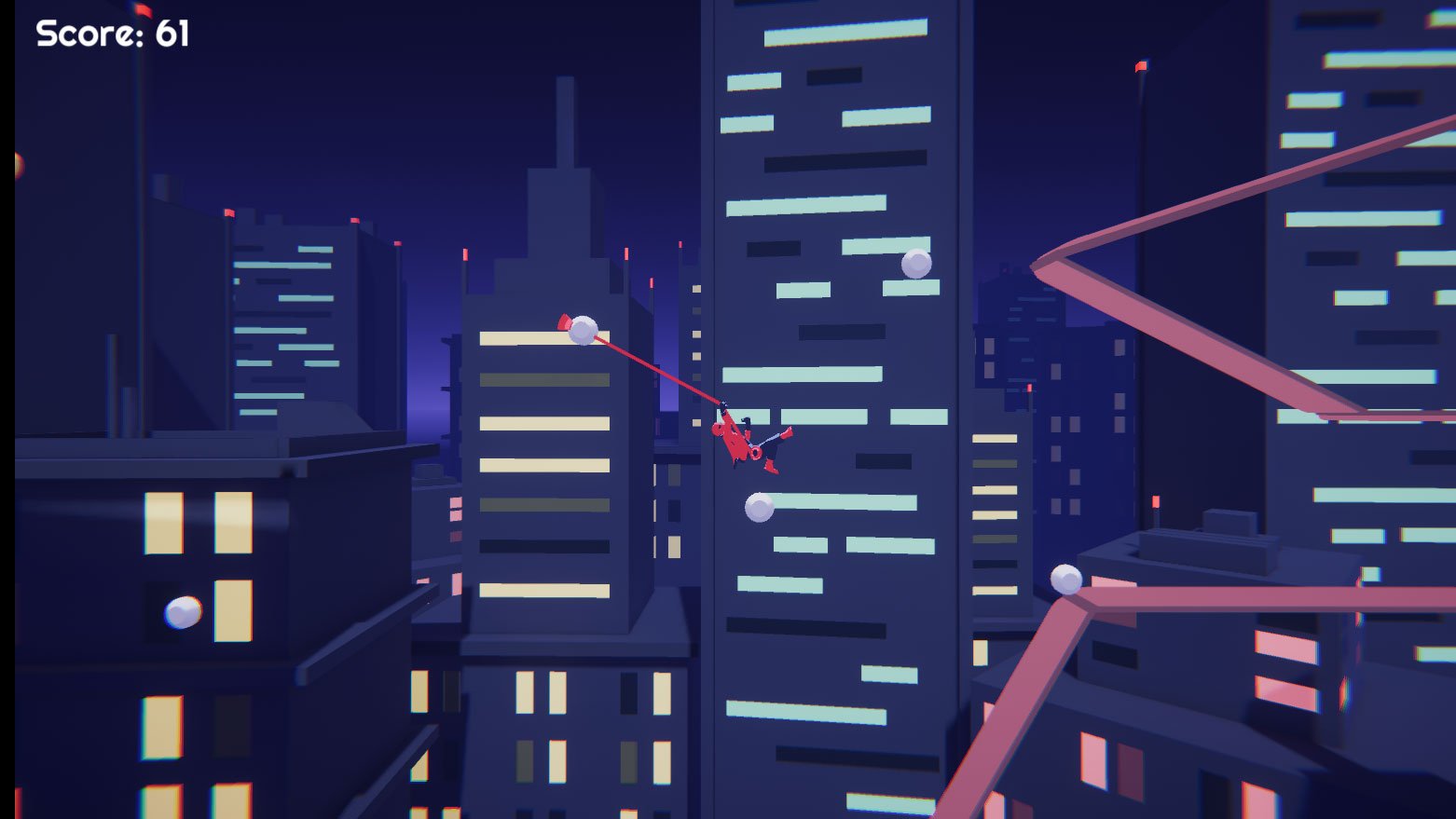 RopeRaid
1-8 Players
Imagine a Spider-Man style riff on the popular endless runner genre, and throw in a multiplayer race component for good measure. That's the recipe for this addictive swinging challenge, which uses a single input control scheme that can be mastered by anyone. Hold it down and your character grapples and swings from the nearest anchor point. Let go, and they fly off in whatever direction they were moving. Finding the rhythm needed to chain together multiple swings – while navigating obstacles – is the secret here, and when you master it the result is thrilling.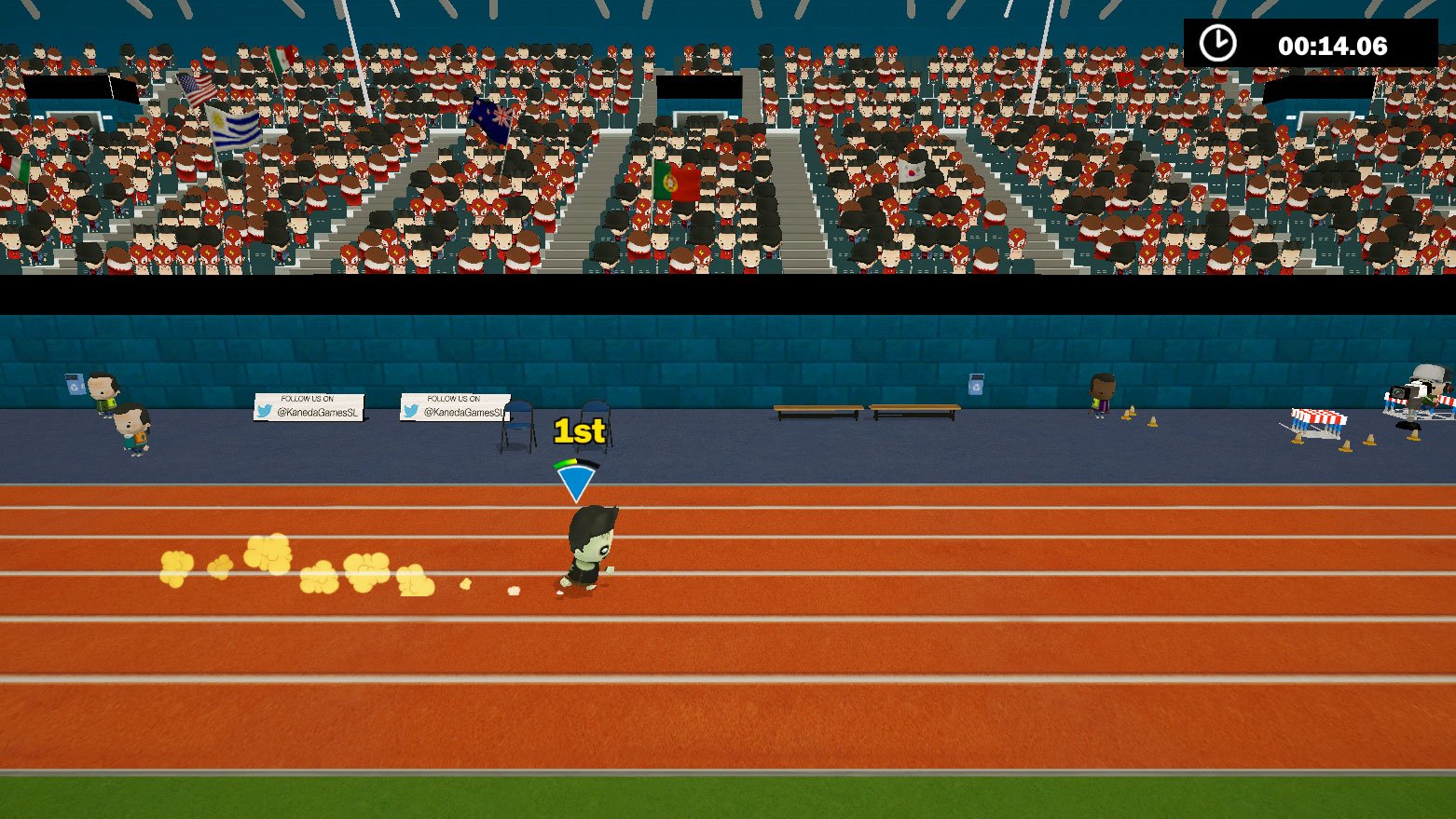 Smoots Air Summer Games
1-6 Players
Sports games are always a blast to play with others, and this visually charming compilation harks back to the arcade era of Track & Field in the arcade. From distance sprints and other races, to events such as long jump, swimming and javelin. Whether you practice just for fun, or take part in championships to prove your worth, with a full complement of players it'll have you cheering from the couch.