They're inspired by the new Netflix series.
Ada Twist, Scientist is now streaming on Netflix. The children's program (inspired by a book series) follows an 8-year-old scientist named Ada on her journey to learn everything there is to know about everything. If your kiddos fall in love with this educational new show, you can bring the fun of the show out into the real-world with a variety of Ada Twist, Scientist toys from Just Play.
The Ada Twist, Scientist toys will encourage kids to use their imaginations and conduct their own simple experiments. Here's a quick preview of each of the toys in this new line. Each toy has an age rating of 3+.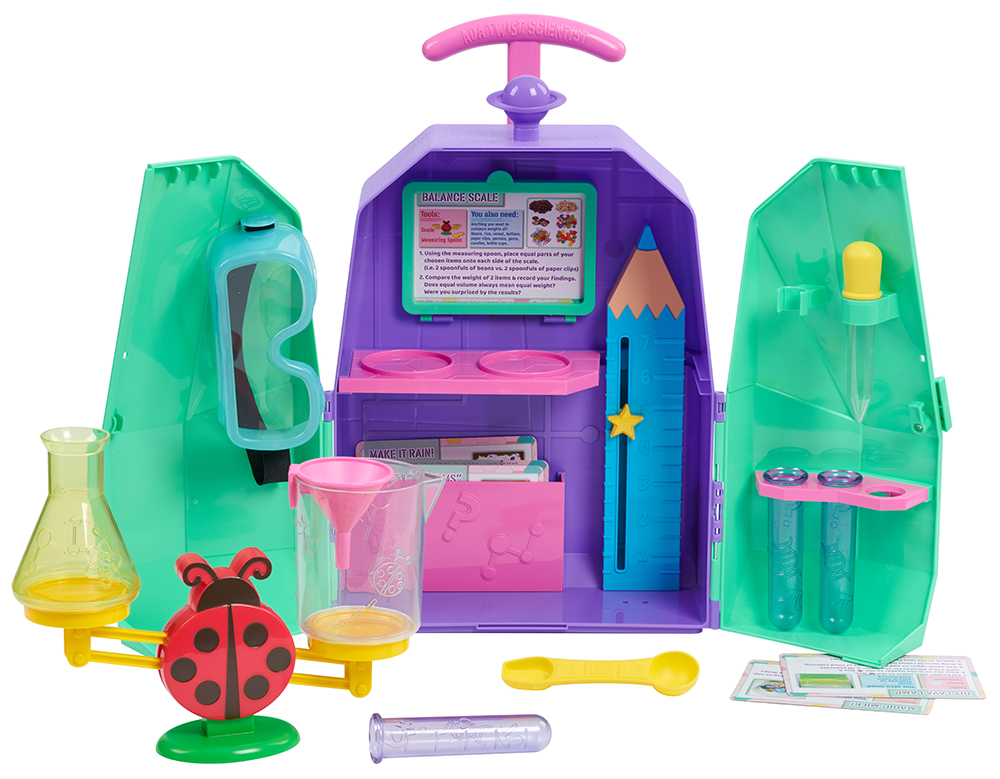 Ada Twist, Scientist On-The-Go Lab Set – Priced at $44.44, this lab set for kids includes goggles, a beaker, flask, three test tubes, and more. There are also six experiment cards that feature instructions for kid-friendly science activities.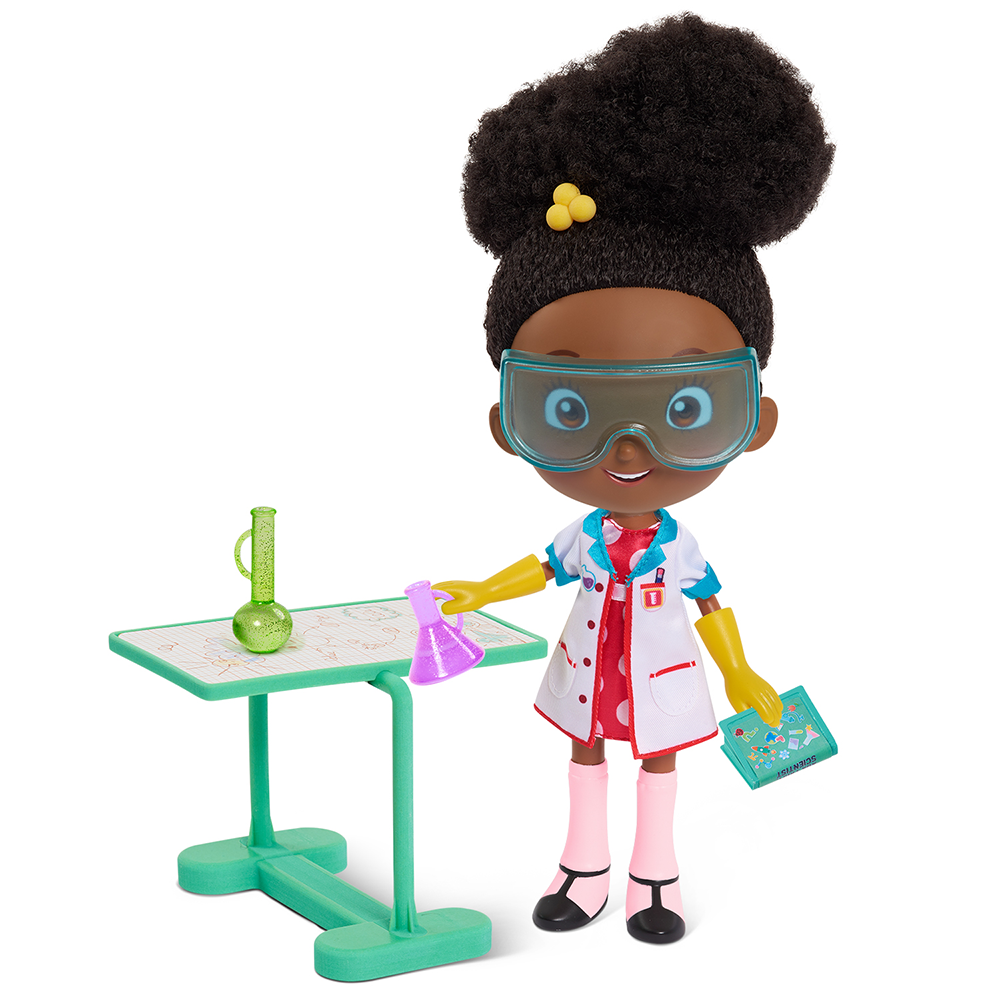 Ada Twist, Scientist Ada Twist Lab Doll – This 12.5 inch doll of Ada says phrases and sings "The Brainstorm Song" from the show. The doll also comes with seven accessories, including a small science notebook and some flasks. The Ada Twist Lab Doll is priced at $24.82.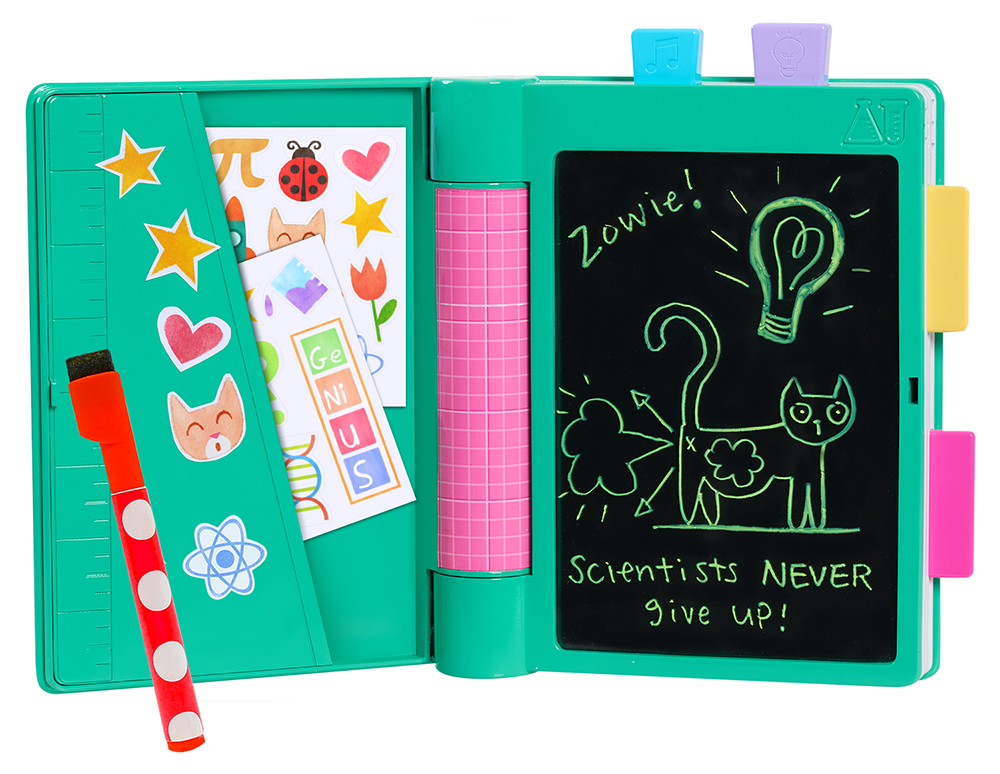 Ada Twist, Scientist Glow and Go Notebook – Inspired by Ada's notebook in the show, this electronic toy allows kids to write their science notes and ideas with an erasable marker (when playtime is over, they can erase their drawings and notes so they can start again from scratch next time). The notebook also plays sounds, a variety of Ada's phrases, and "The Why Song" from the series. The Glow and Go Notebook is available for $24.82.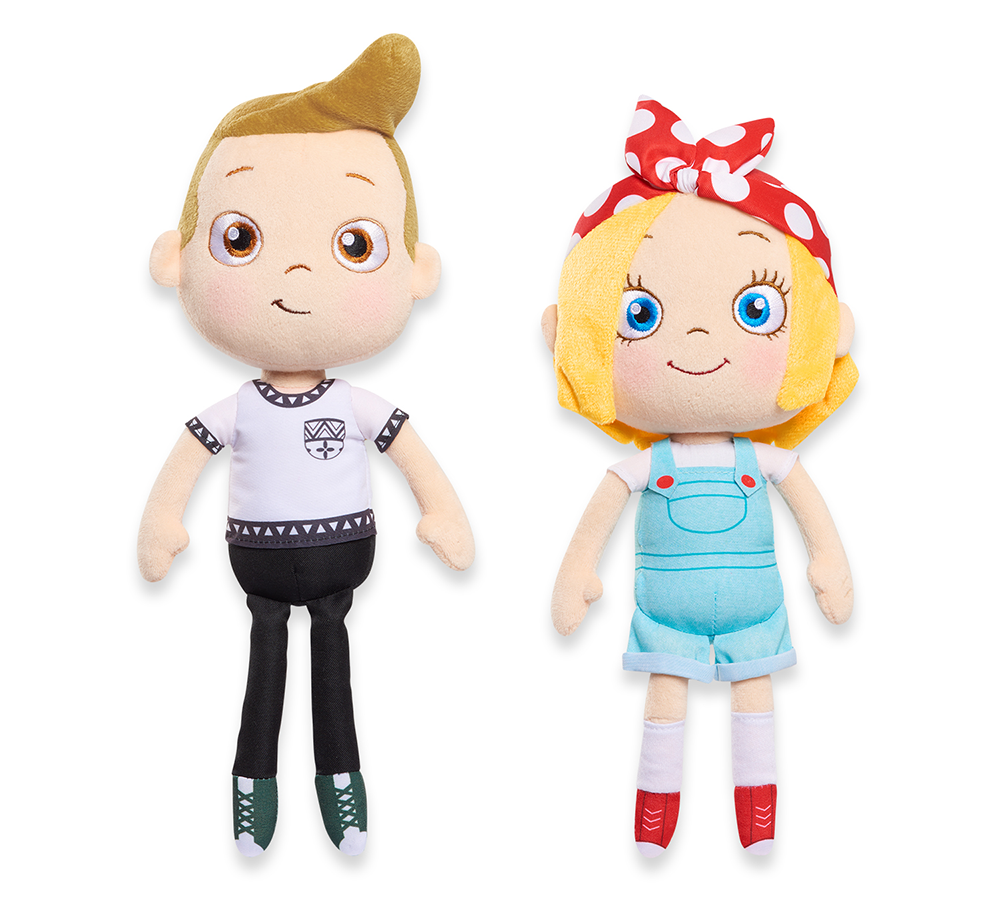 Ada Twist, Scientist Cuddle Time Plush – Kids can cuddle up with two 10-12 inch plushies inspired by Ada's friends, Rosie Revere and Iggy Peck. Each plush is available for $10.97.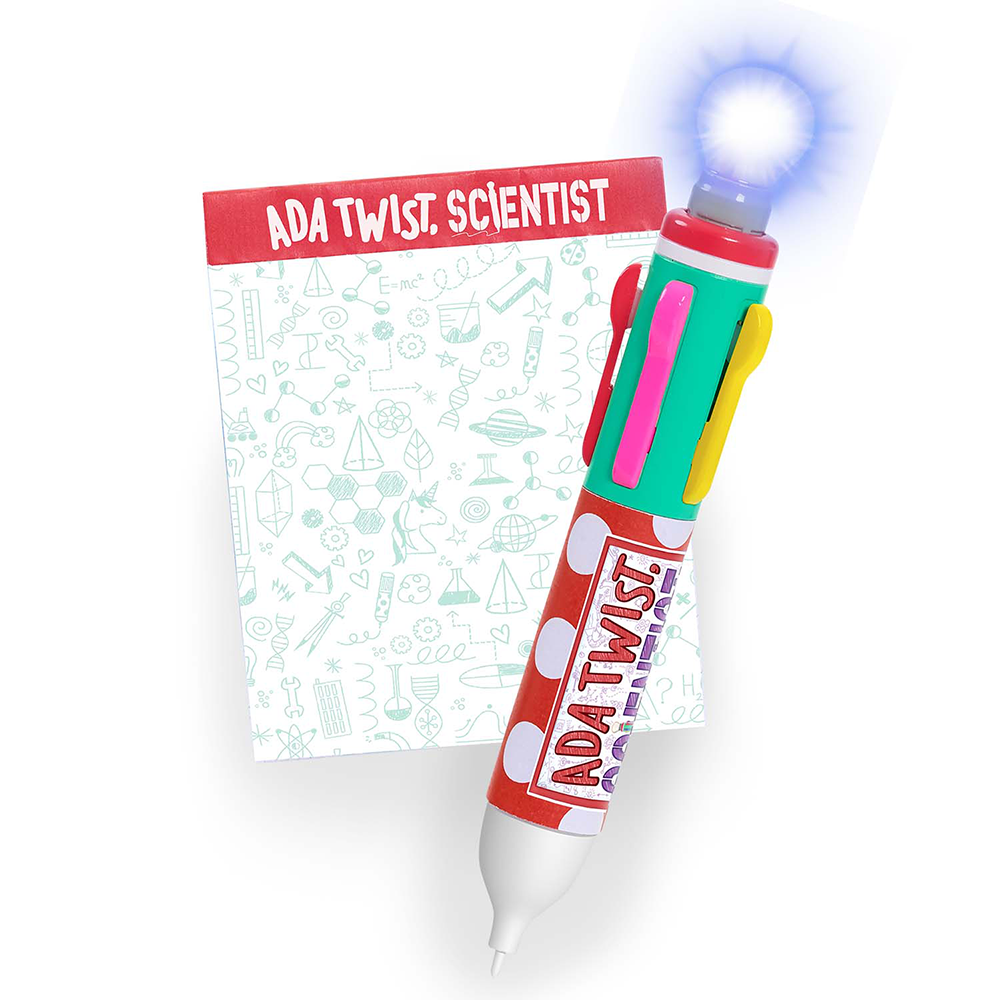 Ada Twist, Scientist Light and Reveal Pen – Available for $7.88, this electronic pen is inspired by the pen Ada uses in the show. It comes with a special notepad, and when kids write on the notepad, they can reveal their messages using the light on the pen. The pen also features buttons that kids can press to hear phrases and "The Hypothesis Song" from the show.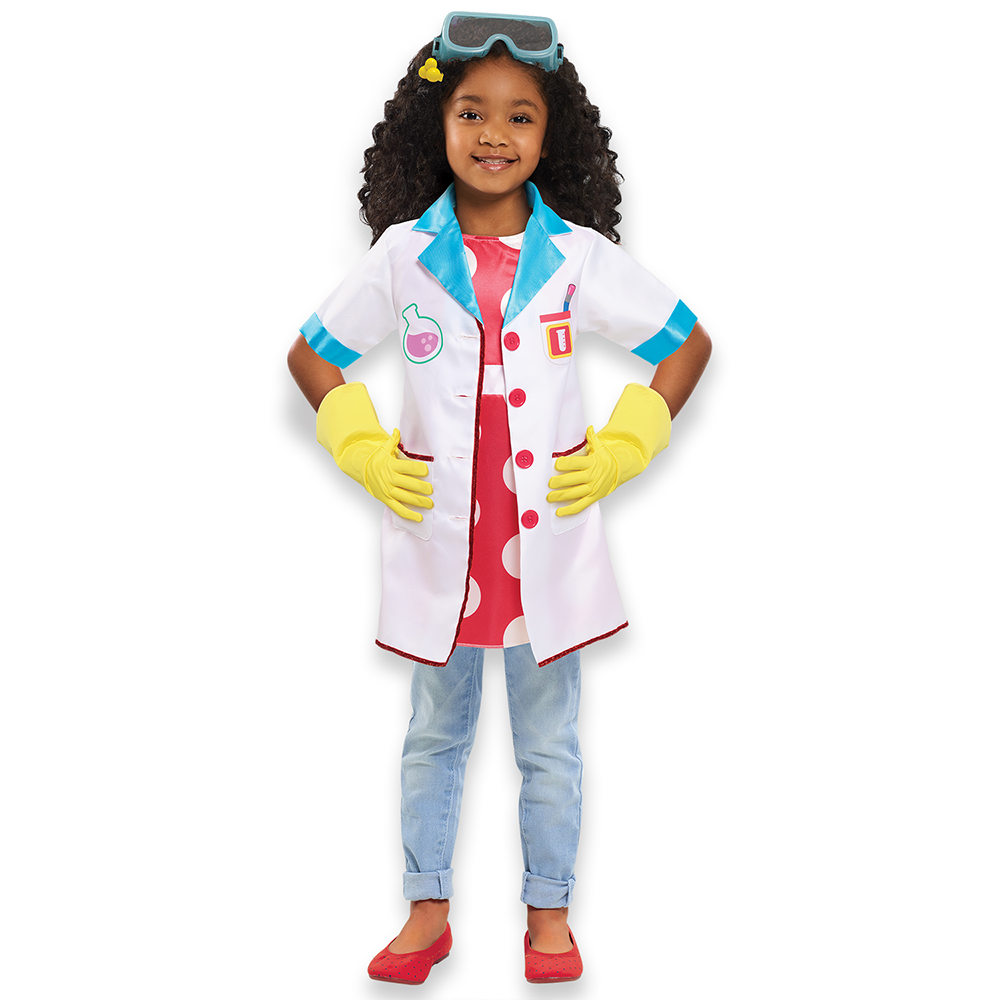 Ada Twist, Scientist Dress-Up Set – This six-piece dress-up set allows kids to dress up like Ada Twist. It includes a lab coat dress, yellow hair barrette, yellow gloves, goggles, and two sticker sheets. The dress-up set is available in sizes 4-6X, and it's priced at $19.97.
The Ada Twist, Scientist toys will be sold exclusively at Walmart. You can pre-order them now on Walmart's website. They're expected to ship by October 1, 2021.
Has your family watched Ada Twist, Scientist? What do you think about these new toys? Let us know on Twitter at @superparenthq.