Battle Academy will introduce new players to the Trading Card Game.
The Pokemon Company revealed a new board game inspired by the Pokemon Trading Card Game (TCG) called Pokemon Trading Card Game Battle Academy.
Battle Academy is designed to introduce newcomers to the basic concepts of the Pokemon Trading Card Game, while also being familiar to long time fans. The two-player game includes a game board (pictured below), three decks containing 60 cards each (themed after Pikachu, Charizard, and Mewtwo), tutorial guides that teach players how to use the decks, and an advanced rulebook that can be used once players begin to master the experience.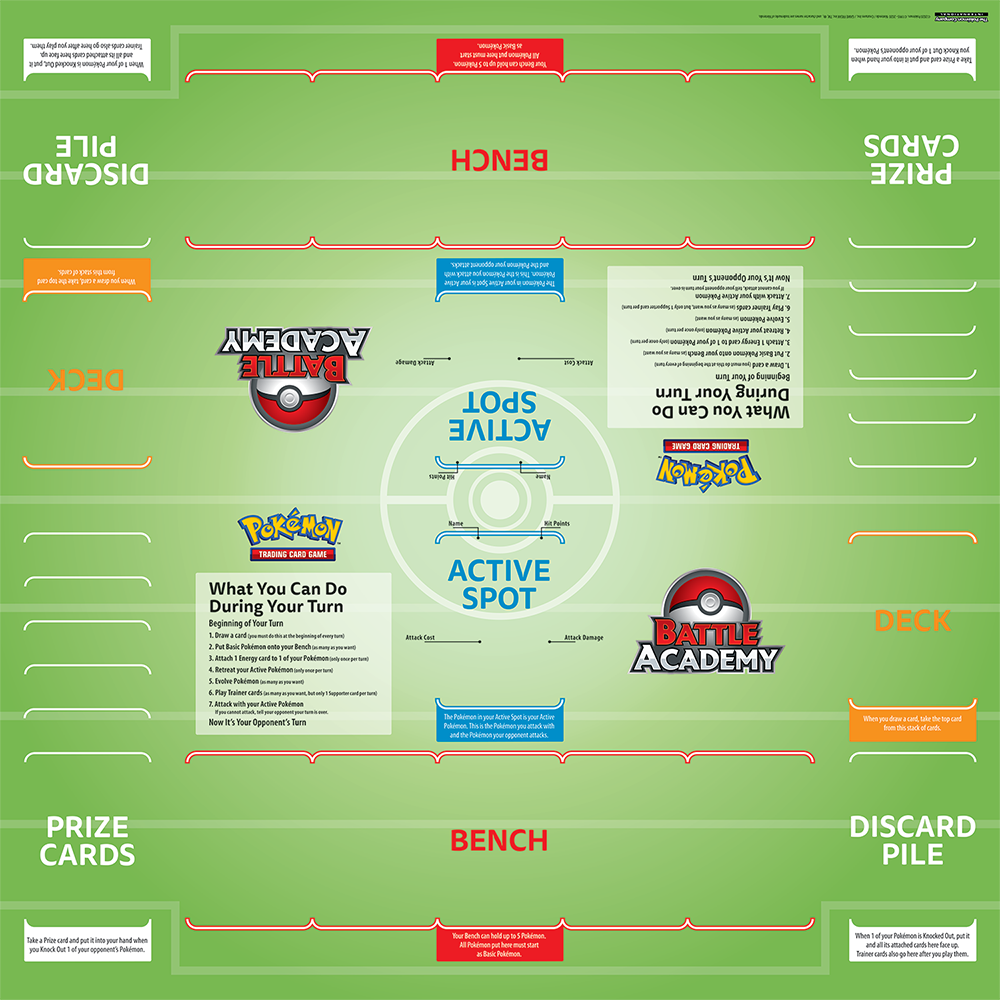 The game will also include a code that can be redeemed inside the Pokemon Trading Card Game Online application on iOS and Android devices, which is available to download for free.
In a press release, J.C. Smith, senior director of consumer marketing at The Pokemon Company International, commented on the game:
"Battle Academy is designed to be easy to learn and fun to play for all types of Trainers, including children and parents that may be new to the Pokémon TCG. Pokémon has a unique ability to bring people together, and we look forward to seeing families enjoy Battle Academy at their next game night, as parents bond with their kids over one of their favorite entertainment brands and collectible Pokémon TCG cards."
At first, Battle Academy will be available exclusively at Target starting on June 21, 2020. Then, on July 31, 2020, the game will be available at additional retailers worldwide.
Battle Academy has an age rating of 6+, and each game is expected to last 30 minutes.
Are you excited to try this board game inspired by the Pokemon TCG? Let us know in the comments, or tweet us at @superparenthq.