The game has been designed for '7 Wonders' newcomers, as well as longtime fans.
Tabletop game developer Repos Production and publisher Asmodee revealed 7 Wonders: Architects, the latest tabletop game in the 7 Wonders franchise.
Designed for 2-7 players aged 8+, 7 Wonders: Architects will challenge each player to construct a different "architectural wonder" in every game.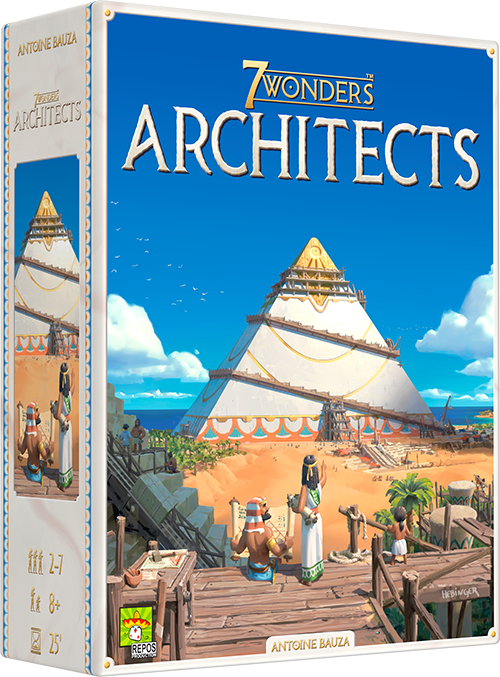 A press release provided more information about the title's gameplay:
"Players receive an unconstructed Wonder at the beginning of the game, and must collect resources to build their society, develop military might to navigate conflicts, oversee resource management, research science improvements, and collect civil victory points as they race to leave their mark on World History. Each game of 7 Wonders: Architects is unique as players deploy different strategies to win, giving the game high replay value and allowing fans of the 7 Wonders franchise to easily bring friends and family into the fold. The rules have been re-imagined from the ground-up with family gameplay in mind, making for a quicker, easier to understand and more family friendly experience."
7 Wonders: Architects will be released this fall for $49.99. The game has an expected run time of 25 minutes.

Brandy Berthelson has been writing about video games and technology since 2006, with her work appearing on sites including AOL Games, Digital Spy, and Adweek. When she's not gaming, Brandy enjoys crafting, baking, and traveling with her husband.